Sony FS7 Goes on Set for Upcoming Movie 'The Pretend One'
Upcoming movie'The Pretend One', due for theatrical release in 2016, will be among the first feature length films shot withSony PXW-FS7cameras. The story is set on an expansive cotton farm in rural Queensland, and calls for many broad, sweeping exterior shots at different times of day. WhenDP Robert Mortonand director Tony Prescott thought about a suitable camera for the film in terms of looks and image quality, they considered this environment, plus the contrasting interiors, mainly set in an old farm house and rural pub situated in the area.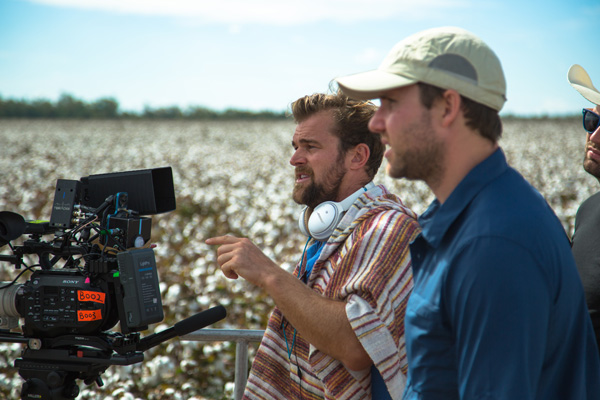 Sharp Shooting
On the logistics side, Robert and the director had to plan an ambitious 19-day production schedule owing to the limited number of shoot days available. This also affected their choice of camera, especially because they intended to employ atwo-camera setupfor many scenes in order to record the necessary coverage quickly enough. Up to ten minutes of screen time were scheduled for some of the shoot days.
"While we wanted a camera with a cinematic look, it also needed to be lightweight for ease of handling and fast set-ups. We had several complicatedSteadicamshots to complete as well," Robert said.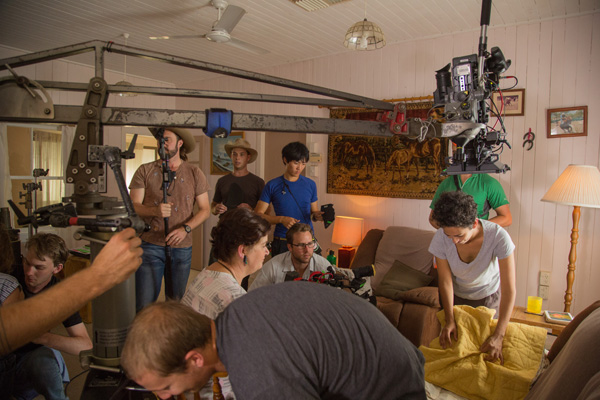 "We looked for a system with an adjustable frame rate of up to60fpsthat could shoot in low or natural light and adapt quickly to changing lighting conditions. The PXW-FS7 matched these requirements and has the colour capabilities and wide dynamic range we wanted. Its bit depth, combined with theslog2, produced really fine gradation in colour and contrast." This would help in post production, when a number of 2D VFX elements were to be incorporated, includinggreen screen compositesandsky replacements."
The camera'sinternal ND filtersmeant they could keep filter changes to a minimum when exterior lighting conditions changed. It was important to Robert that the camera rendered dynamic range, colour, contrast and textures correctly, in order to accurately represent the landscape in which the story plays out.

Building the Look
The crew were going to need to be able to switch between PL primes and EF zoom lenses for particular shots as well. The FS7 is built with thealpha mountsystem, with anE-mount lens mount. The E-mount system's short flange-back distance - the distance from the lens-mounting surface to the image sensor – makes it possible to use A-mount lenses with theLA-EA4 lens adaptor, as well as several other lenses through third-party adaptors. Beyond its image stabilization and other standard functionality, the alpha mount is useful for motion-picture shooting because it supports power driven silent auto focus, iris control and power zoom.
Richard and the production are pleased with the look they have achieved for the movie with the two cameras. "The FS7's cinematic look combined with theZeiss Super Speeds MkIIIprime lenses, resulted in beautiful soft images. We also used a Tiffen Glimmerglass ¼ filter that gave the images a soft edged, blooming highlight.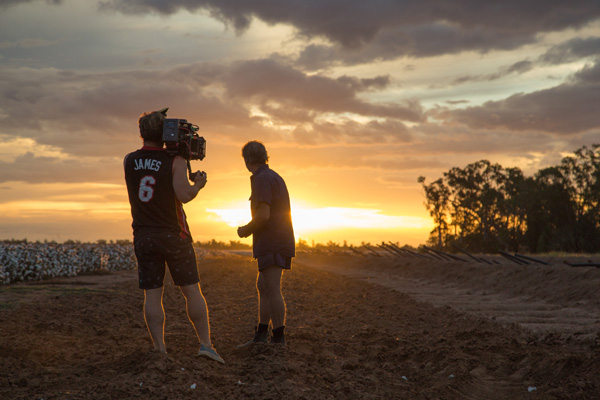 "Thelight sensitivitywas very helpful during production - because we could shoot in very low, natural light, still preserving a lot of detail, we had the option to continue well into last light on the epic sunset days. Similarly when shooting externals in daylight, the camera's widelatitudeof 14 stops produced pleasing, low contrast images with good detail in highlights and shadows.
The Pretend One was shot internally with the4K XAVC–I codec, as opposed to RAW. Robert said, "We would have preferred to shoot RAW, as I have done in situations where compression and colour subsampling were critical to the final result. But after weighing the benefits of shooting RAW against the data requirements for this project, we decided against it and chose the 4K XAVC-I 10bit 42:2 codec, a more data efficient codec that still holds up well with the slog2 gamma encoding."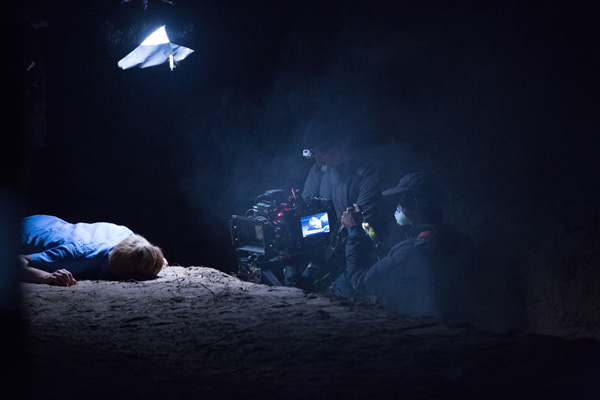 The FS7 On Set
On set, both FS7 cameras were recording all day on each shoot day without a break. Robert said, "We set the cameras up in full production mode - matte boxes, remote focus, remote video and audio, Vlock battery plates and the MK3 Super Speeds. The cameras didn't fail once, which is pretty unusual.  The FS7's manoeuvrability made the crew agile and able to shift setups fairly easily. It saved time on set, and helped when transferring to Steadicam or a car mount, or from a tripod to handheld using a Sony VCT plate.
"The majority of the film was shot handheld with the exception of the car-mounted shots and some establishing landscapes and scene master wide shots to give a strong sense of place. When the FS7 is set up as a shoulder-mount, like an ENG camera, the balance and overall weight are very good.  The button layout is logical, so that you can access and control various metering modes fairly easily while it sits on your shoulder."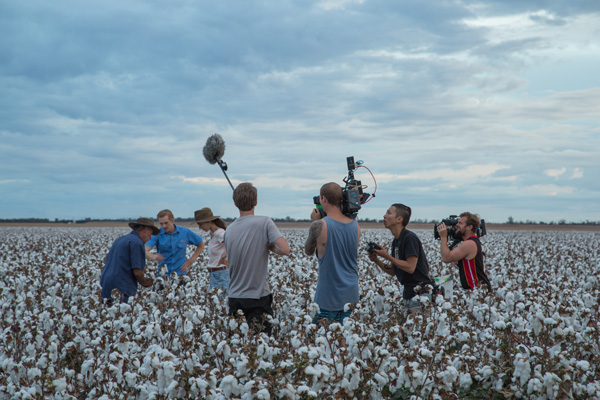 Recently, Robert has also shot two4K dramatic short filmswith the FS7 for the Australian National Maritime Museum inside the Onslow submarine and Vampire warship as part of an installation at Darling Harbour, Sydney. He has been using the camera for a variety of commercial, music video and documentary projects as well. pro.sony.com.au