IBCPanasonic's VariCam 35 received upgrades to both production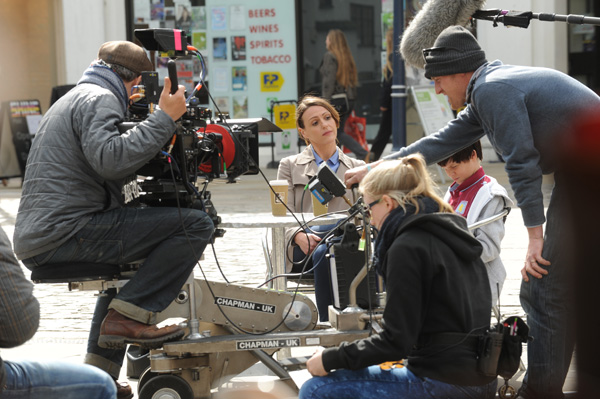 and post workflows, including playback in the Codex V-RAW recorder,
and was used for the new BBC series 'Dr Foster'.
---
Panasonic Varicam Upgrades Production & Post, Shoots BBC Drama
At IBC 2015, Panasonic's 4K production cameraVariCam 35has received upgrades to both production and post workflows, including playback support from theCodex V-RAW recorder. A 20mextension cable, AU-VCBL20, is also available so that the recorder and camera head can be split apart, making the VariCam suitable for use in helicopters, cranes and cars.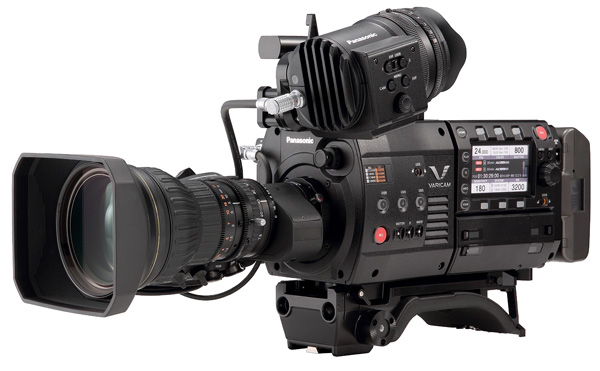 Among a series of firmware upgrades is support for theProRes 4444format, allowing up to60 fpsin HD. Recording in ProRes also enables a newPreRECfunction, so that camera begins rolling before the operator selects record, particularly useful in wildlife production and other fast-moving unpredictable applications.
Other upgrades includeanamorphic lenssupport andimage flip-flopfunctionality. The de-squeezed image and flip-flop result can be monitored on the EVF, VF out and MON out, and may be recorded on the camera's Sub Recorder. It is also now possible to decrease the ISO setting down from the second native dual ISO5000.
Dr Foster Airs on BBC
A new five part drama on the BBC titled'Doctor Foster'is the first in the UK to be shot with the Panasonic VariCam 35. The lead character Gemma Foster is a doctor who suspects her husband of having an affair and sets out to find the truth. The first episode aired on 9 September on BBC One. See the trailerhere.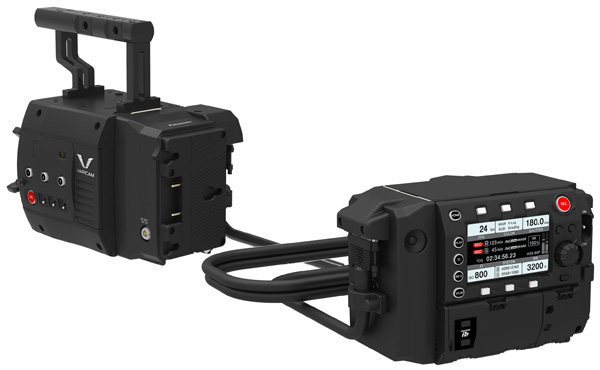 Because the VariCam was a newly launched camera at the start of the project, Panasonic worked with the BBC and producers Drama Republic, using their team's experiences as technical feedback to help improve the camera's usability.
Christine Healy, Line Producer on 'Doctor Foster', said, "We were working with a very new camera and so it was touch and go for a while as to whether the VariCam would stay on set. We're very glad that we persevered because, once a few small technical bugs were ironed out, the production team was very happy with the camera and proud of the result. The images are perfect for drama - we were able to reproduce skin tones faithfully and the colours are warm and pleasing."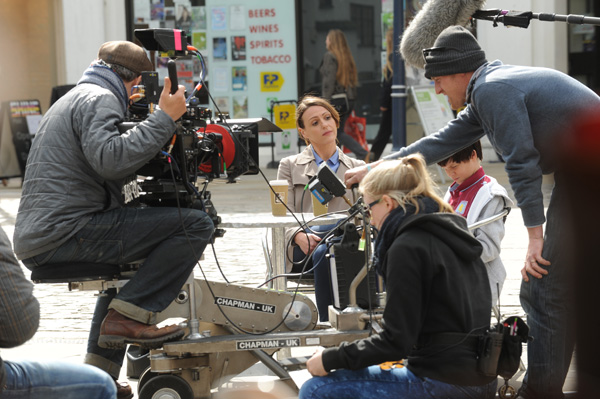 Photographer Liam Daniel and copyright of Drama Republic

Rental company24/7 Dramainvested in VariCam to support 'Dr Foster'.Graham Hawkins, Managing Director said, "The VariCam is quickly finding a place in the market. Not only does it deliver the Panasonic look, but the dual native ISO gives you a camera with two completely different film stocks. Furthermore, the dual recording allows you to record both your master and dailies simultaneously. This has helped simplify the 4K workflow. All of a sudden the switch to 4K does not seem as challenging as it once did."
Panasonic Group ManagerNigel Wilkesfeels that the fact that Drama Republic has produced an effective drama with a compelling lead character and looks helps position the VariCam for the drama market and for film, which is new ground for the camera. business.panasonic.co.uk/professional-camera