Panasonic Demos VoIP with Canon, Shows New System & 4K Cameras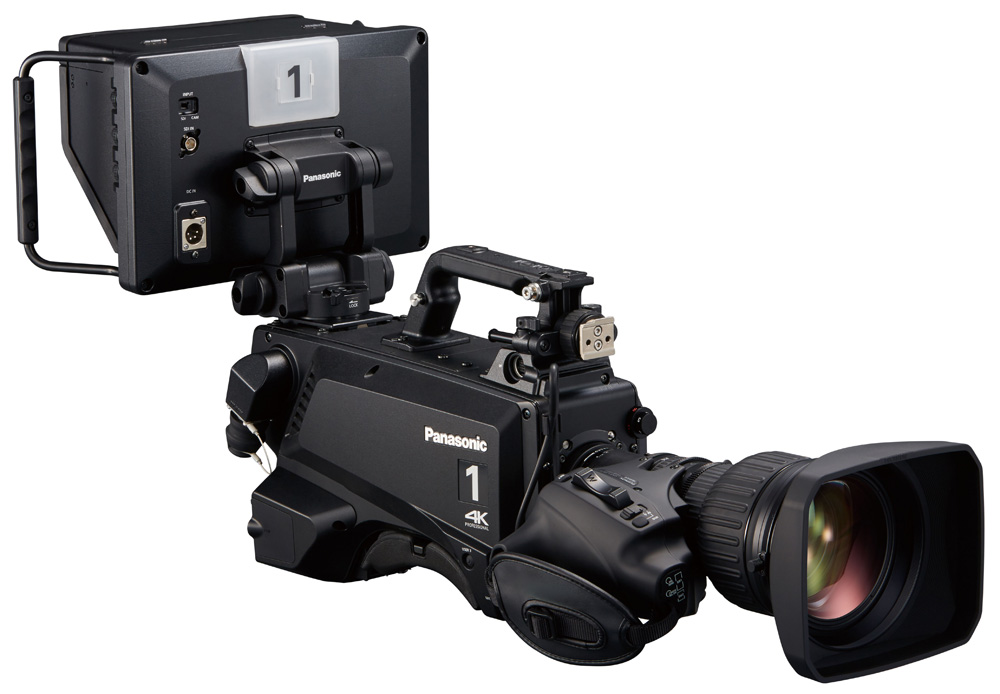 At NAB, Panasonic and Canon demoed their new video-over-IP system for 4K and HD. The UC3000 and HC5000 system cameras and two 4K integrated zoom lens camcorders were shown.
Panasonic & Canon Demo 4K Video-over-IP
Panasonic demonstrated the results of a collaboration with Canon on a proposed video-over-IP system at NAB, using their newly-developed VoIP gateway for 4K and HD. VoIP systems can transmit HD video over IP networks in nearly real time, enough for direct video switching. Panasonic has been collaborating on VoIP trials in anticipation of 4K/60p transmission.
A 10GB Ethernet cable connected the Panasonic and Canon booths at the Show. Each booth had a 4K camera and the Panasonic booth also had a 4K video server. Together, the booths exhibited a system using a VoIP gateway in which users can select video to display from the server, with support from switching software.
The VoIP gateway converts 4K/60p baseband signals into IP packets and uses TICO compression to enable transmission of up to three channels of 4K/60p on a single 10GB Ethernet cable. It enables two-channel 4K/60p signals or eight-channel HD signals in a 1U size complying with SMPTE 2022, SMPTE 2059 and SMPTE RDD 35, as well as time-synchronisation through the IP network.
"There is growing interest within the broadcast industry for live production in UHD, 4K and 8K," said Guilhem Krier, Head of Product Marketing & Business Development Europe. "IP systems can supply the capacity and flexibility to achieve and distribute this. "Lightweight video compression makes 4K video transmission realistic, and to achieve this Panasonic is partnering with intoPIX, the company that developed the TICO codec."
Panasonic's position is that an open and flexible approach to the use of IP in the field of video production is absolutely essential to furthering VoIP for the whole industry. Panasonic officially joined the Alliance for IP Media Systems [AIMS] in March 2016. In the future, the company anticipates building the VoIP gateway functionality directly into products, allowing video production equipment to seamlessly connect by VoIP.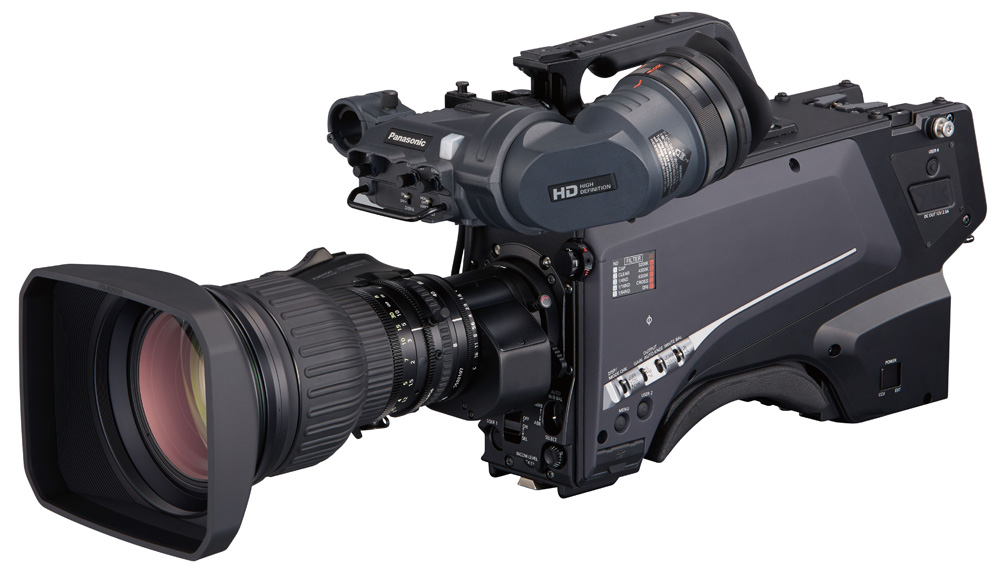 Panasonic Studio Camera Updates
Further Panasonic news from NAB is an expansion of its studio cameras, including immediate availability for the AK-UC3000 4K system camera and the AK-HC5000, which outputs 1080p at 240fps.
The single MOS sensor AK-UC3000 outputs a UHD signal at up to 50p, plus HD/SD images simultaneously from the AK-UCU500 Camera Control Unit. The camera's B4 mount accommodates most existing 2/3-inch lenses, and it shoots with a sensitivity of F10, a low signal to noise ratio of 60dB+, high resolution and a dynamic range of 600%, -6dB~36dB or approximately 12 stops.
The AK-HC5000 can achieve high-speed output up 1080/240p, incorporating 2/3-type, 2.2M, 3-CMOS sensors, with sensitivity of F11, low noise signal to noise ratio of 60dB+ and high resolution.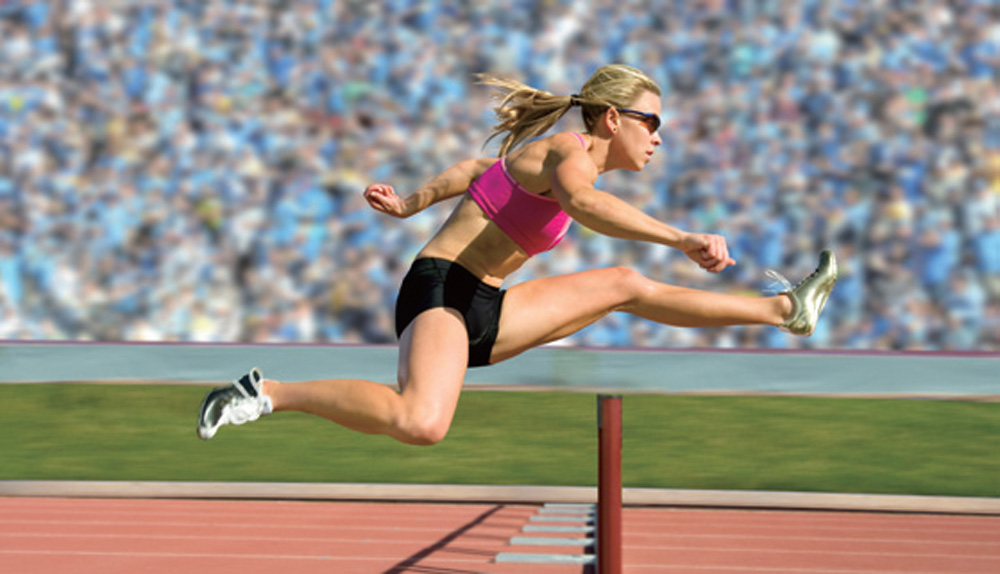 The AK-HC5000 camera system has a high-speed shooting function
The HC5000 shares several functions with the UC3000 including focus assist, shockless gain of -3~36dB, a user gamma setting, black gamma correction tracking pedestal, multi-step Digital Noise Reduction, reduced skew and Dynamic Range Stretch. The HC5000's flash band compensation corrects for the 'flash band' effect that most MOS-based imagers can generate.
Shockless gain makes it possible to smoothly transition the image changes that occur when gain is changed. With the 0.1 dB step master gain adjustment function, you can also fine tune the adjustments to match the scene being shot.
User gamma settings are selectable gamma curves. Beyond Film Rec Gamma functions V-REC and F-REC, supporting digital film production, you can select Panasonic's Film-like 1/2/3 modes, which produce natural gradations and colour reproduction with a film-like quality.
Skew reduction is achieved via high-speed scans, based on the way Panasonic's ENG cameras work – that is, the skewing characteristic of MOS sensors has been reduced by reading out the MOS sensor signal at high speed.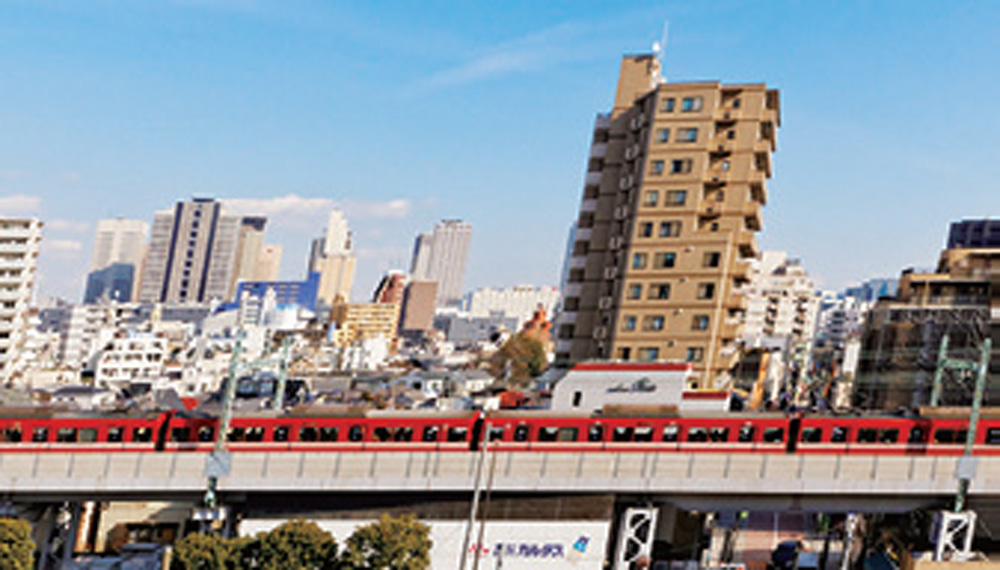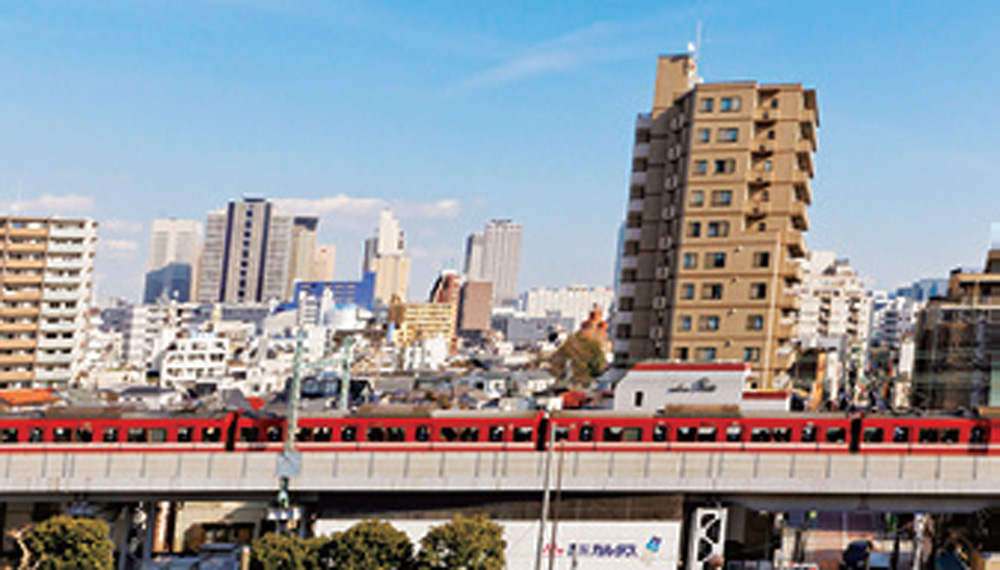 Skew reduction is achieved via high-speed scans.
The Dynamic Range Stretch or DRS function automatically suppresses blocked shadows and blown highlights. When dark and bright areas are mixed in the same scene, DRS can the gradation expression in dark, bright and intermediate tones to minimise blocked shadows, blown highlights and washed out colours, in other words, creating visually wide dynamic range video in real time.
A new camera control unit, the AK-UCU500, supplies power over 2,000m using hybrid fibre, and outputs 4K signals and HD simultaneously. It supports both 4K and HD formats when the camera head is changed. Users can configure a long-distance optical fibre transmission camera system at low cost, sending uncompressed video signals over a distance of about 2,000m between camera and CCU.

The unit is compact and lightweight, measuring 2U in height, and is rackmountable, with several different SDI and VBS input/output combinations. An SD memory card can be used for saving user files and updating firmware versions. It also supports IP streaming. Two new remote operation panels, the AK-HRP1000 and AK-HRP1005, both with colour LCD readout displays, hold the IP controls. A new 9-inch, full-HD LCD viewfinder is also available.
Panasonic's new B Series expressP2 card consists of a 512GB model capable of 4K recording for 180 minutes, and a 256GB version, both available at the end of May 2016. They work as recording media for the VariCam series and include error correction equivalent to RAID systems, restoring sector/page error data that cannot be corrected with ordinary flash memory. The B Series has the potential to transfer data at a maximum of 10 Gps which is about four times the speed of existing expressP2 cards.
Panasonic Intros Upcoming 4K Zoom Cameras
Panasonic launched two affordable 4K high-power zoom, integrated lens camcorders as successors to the their AVCCAM series of AVC HD camcorders. The top UX model, AG-UX180, has a 1-type MOS sensor, an optical 20x zoom lens and UHD 60p recording. The UX standard model AG-UX90 is built with a 1-type MOS sensor, optical 15x zoom and UHD 30p recording. Both are now under development, designed for heavy duty field use.
The UX series will support recording up to 4K, 24p only, plus UHD and HD at up to 120p. The camcorders will use the SD memory card as recording media except when shooting video at 100Mbps or higher which requires an SD card compatible with UHS speed class 3. The higher UX model also supports dual codec recording UHD with HD, IR recording in low light, and 3G SDI/HDMI2.0 output.
The UX camcorders' 1-type MOS sensor has a sensitivity equivalent to that of conventional handheld cameras. Variable frame rate recording functionality at 2 to 60 fps is planned in full-HD mode.
The availability of the UX models, scheduled for late 2016, will bring Panasonic's line-up of professional 4K cameras to five, including the primary VariCam 35, VariCam LT and the AG-DVX200. www.panasonic.com