Sony Adds 4K XDCAM 2/3-in PXW-Z450 & 4K/HDR OLED Monitor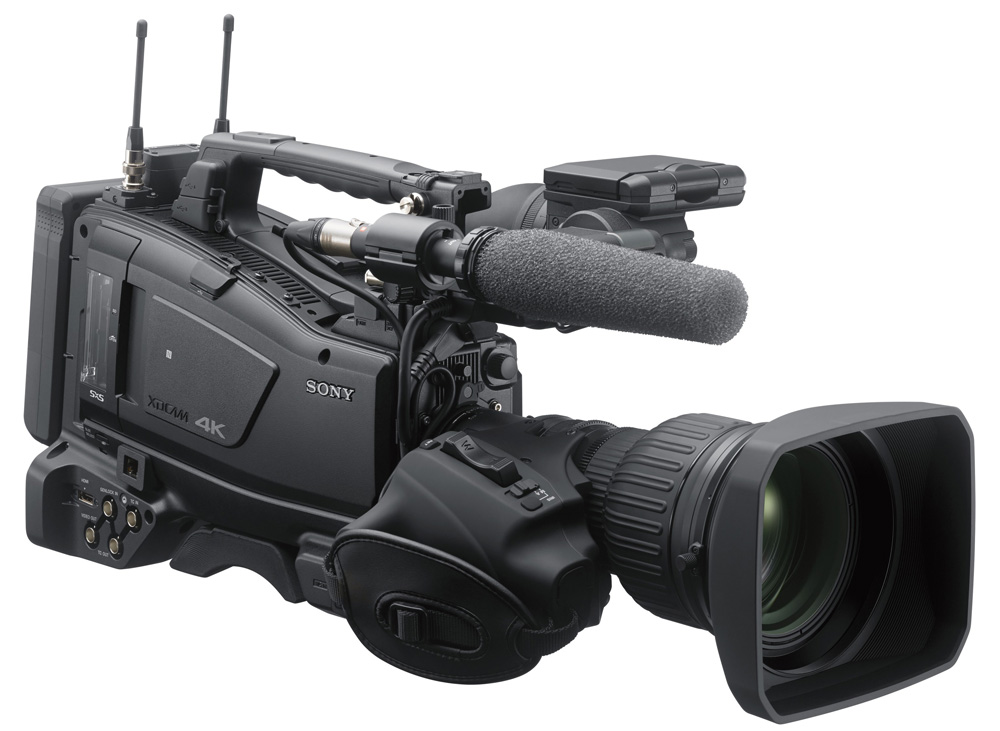 The PXW-Z450, Sony's first 4K XDCAM shoulder camcorder with a 2/3-type sensor, was introduced at NAB 2016 with the PVM-X550, a 55-in quad-view TRIMASTER EL 4K OLED monitor for client viewing that works as a companion monitor to the Sony BVM-X300 for 4K and HDR productions.
The PXW-Z450 broadcast camera can capture 4K images from its new 2/3-type Exmor R CMOS sensor, combining weight balance and low power consumption suited to broadcast with field production functionality, including pool feed and multi-format recording.
Users can attach standard B4-mount lenses directly onto the camcorder's body without using an adapter, making it easier to swap lenses. The camcorder also supports multiple-format recording by allowing the user to shoot at 1080p HD and switch to 4K 60p. The PXW-Z450 supports XAVC Intra and XAVC Long for 4K recording, plus MPEG HD422.
With high zoom ratio and depth of field, the PXW-Z450 supports pool feed functions in HD/SD-SDI, so that broadcasters can record an external signal on an SxS card from another camera on-site without a portable deck.
For photographers who are familiar with the PXW-X400, the PXW-Z450 takes on functions from the earlier camera such as the ONLINE button, used to transmit proxy clips or stream AV signals to other equipment connected on the network. For current PXW-X400 users, Sony will also introduce a 4K upgrade kit CBK-Z450UK, which will make the same functions of the PXW-Z450 available to them.
The PXW-Z450 is a body-only model with no lens or viewfinder, but it can be matched with the optional HDVF-series full HD OLED viewfinder. The PXW-Z450 is scheduled to be available by the end of 2016. The CBK-Z450UK is due for release in 2017.
Sony Shows the PVM-X550 HDR 4K OLED Monitor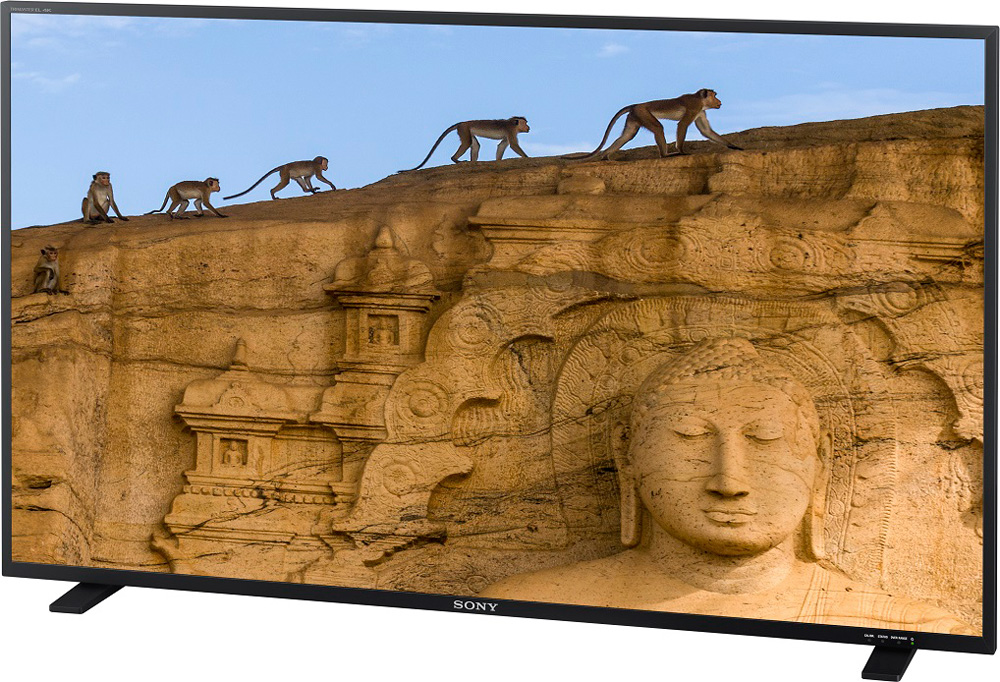 Sony's new PVM-X550 is a 55-inch 4K OLED monitor for client viewing and monitoring of 4K and high dynamic range footage during production. As a quad-view display device, it allows customized individual display settings across four discreet views in HD. These are Electro-Optical Transfer Function or EOTF, colour space, transfer matrix and colour temperature.
As well as the high-contrast performance of the TRIMASTER EL OLED panel, this monitor has a High Dynamic Range mode. This means the black is truly black, and peak brightness can be reproduced more realistically with colours that typically become saturated in a conventional standard dynamic range. This mode can express, for example, sparkling town lights and stars in the night sky.
The PVM-X550 supports wide colour gamuts, including the DCI‑P3 gamut and most of the ITU‑R BT.2020 colour space. S‑GAMUT3.cine and S‑GAMUT3 colour gamuts are also supported to achieve a coherent cinema production workflow with Sony's 4K cinema cameras.
THE PVM-X550 supports both 2 Sample Interleave, or 2SI, and Square Division signals. It also supports HD signals including 3G-SDI single link for HD/50p 60p, YCbCr 4:2:2 10-bit, and 3G-SDI dual link for HD/50p 60p, 4:4:4 12/10-bit.
A major strength of the TRIMASTER EL system is the fact that each pixel can be turned completely off, so that it can reproduce accurate black with each individual pixel, enabling users to evaluate each picture image more faithfully to the signal.
The PVM-X550 supports conventional 2.2, 2.4, 2.6 and CRT gamma. HDR EOTF tables are supplied for the following HDR standards - 2.4, S-Log2, SMPTE ST.2084, HLG SG 1.2 and HLG SG Variable.
The new PVM-X550 has the same signal-processing engine as the BVM-X300 screen, producing a 12-bit output signal for accuracy and consistency in images. It also supports the standard colour spaces including the wider ITU-R BT.2020 for UHD. All of these work alongside Sony's TRIMASTER EL system.
 
The PVM-X550 supports HDR through Electro-Optical Transfer Functions EOTF, such as S-Log3, SMPTE ST.2084 and Hybrid Log-Gamma, covering applications for both cinematography and broadcast.
The PVM-X550's narrow bezel, lightweight design and off-axis viewing performance make it straightforward to mount on the wall, and the extremely wide viewing angle improves viewing for small groups. Sony plans to release the PVM-X550 in mid-2016.  pro.sony.com.au/pro