SmallHD's 701 & 702 Lite Store Multiple LUTs and Pre-sets
The page you are looking is not published
SmallHD has released two new HD on-camera monitors in their 700 Series. These new monitors have a straightforward operating system with built-in software tools including focus assist, exposure assist, waveform, RGB parade, audio meters and others. Users can also apply 3D LUTs to the image in real time as post-production previews. With the Pagebuilder menu, presets can be configured to allow the shooter to toggle between frequently used pages of in-monitor tools. A number of monitor users can design tool pages tailored for their specific requirements.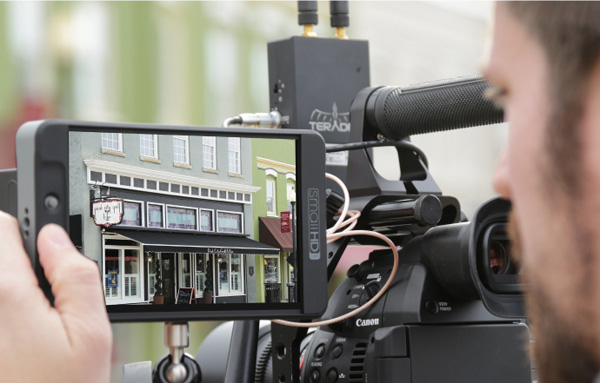 A full-sized SD card slot allows users to transfer images and LUTs. A free 3D LUT collection is available from SmallHD, or custom LUTs can be added and applied so that crew members and clients can visualize what the scene will look like after grading in post. The SD card can also be used to capture an almost unlimited number of on-screen images from the monitor, and overlay nearly any of the JPEGs over live video, an advantage for continuity and post-production.
Designed for active use in production, each HD screen is shock mounted and housed in an aluminum chassis. The 701 has HDMI in and outputs, while the 702 has both HDMI and SDI inputs and outputs, with low latency cross conversion between HDMI to SDI, and vice versa.
700 Series monitors can accept either Canon LP-E6 or Sony L-Series battery packs in the same battery slot. With a low 10-Watt power draw, the monitors will run off a pair of Sony NPF-970 batteries for 9 hours straight. They can also be powered from an AC adapter or a P-Tap/D-Tap off of a large camera battery.
The new 701 Lite and 702 Lite are available now and extend the 700 Series alongside the702 Bright, which has 1080p resolution and 1000 nit brightness for viewing in extreme outdoor lighting. https://www.smallhd.com/lp/700-series/