PIX-E Recording Monitors Expand Anamorphic & 6G-SDI Support
With a new firmware 1.3 update, the PIX-E Series of monitors now have expanded anamorphic desqueeze functionality, an LCD Orientation menu with more positioning flexibility, and extra false colour options. 6G-SDI compatibility has been expanded to support 4K over single SDI cable for ARRI AMIRA cameras. Previous firmware added this support for Blackmagic URSA cameras. Also, with the release of v1.30, the PIX-E Series has the ability to send timecode over SDI out.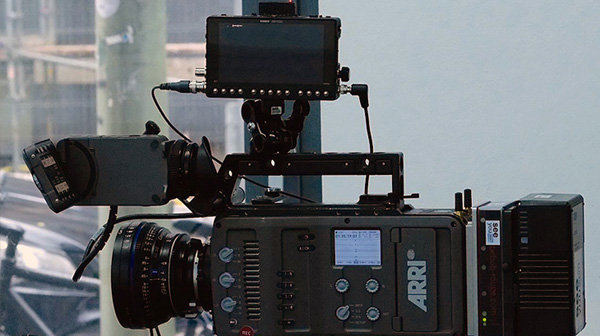 The PIX-E Series' anamorphic desqueeze functions now include options for sensor ratio, lens ratio, and display format. With the new LCD Orientation sub-menu, users of all camera types can mirror and flip the on-screen display to operate a PIX-E monitor from various mounting positions.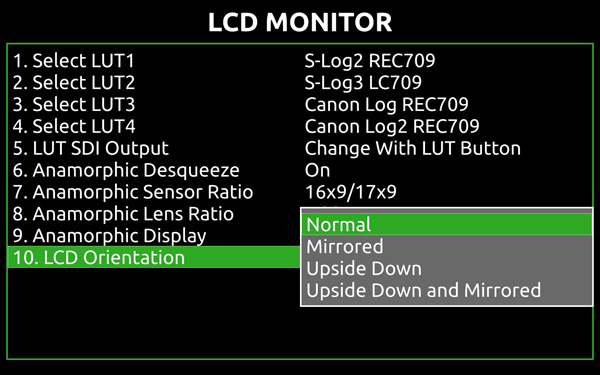 Other major changes expand the False Colour menu with further options including individual key selection to indicate IRE threshold colour levels, and the ability to display false colour scales on screen. A new System/Screen Saver sub-menu lets users configure the activation timer for a new screen saver, which helps protect the integrity of the monitor's LCD. Users can also capture screenshots quickly as JPG or PNG still images, a benefit for storyboarding, comparing lighting setups, ensuring continuity and similar troubleshooting while working out in the field.
The PIX-E Series firmware v1.30 is available for download now.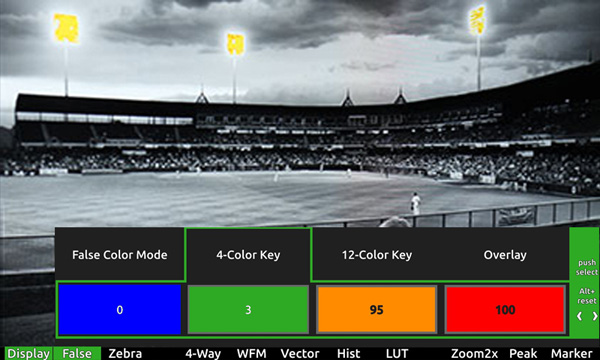 The PIX-E Series of 4K recording monitors includes two five-inch models, PIX-E5 and PIX-E5H, as well as the recent 7-inch 1920x1200PIX-E7. The PIX-E5 and PIX-E5H displays are 1920x1080. The PIX-E5H supports HDMI I/O only, while both the PIX-E5 and PIX-E7 monitors have SDI and HDMI I/O. The monitors are colour accurate and sunlight viewable, and equipped with accurate monitoring tools and the ability to record 4K and Apple ProRes edit-ready files to their mSATA-based SpeedDrive. www.videodevices.com