Sony PXW-Z150 Supports 4K XAVC and Live Streaming
The Sony PXW-Z150 is a new, lightweight XDCAM camcorder, with 4K XAVC Long GOP recording up to 30P, maximum 100Mbps, and functionality supporting streaming and wireless operation. It has a 20 MP 1.0 type stacked Exmor RS CMOS image sensor with good low light performance. The camcorder supports 120fps continuous shooting for 5x slow motion in full-HD, with high-speed read-out to limit distortion.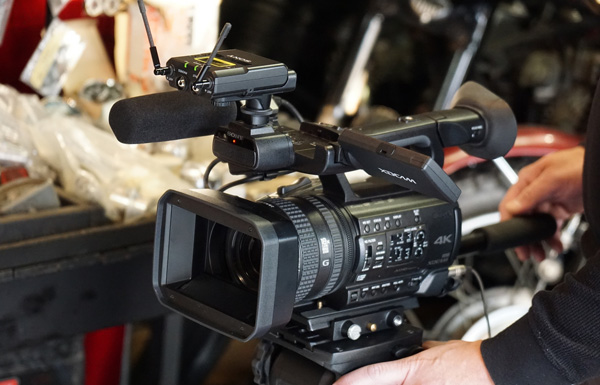 In a stacked sensor, the processing circuitry is packed under the pixels used to capture images, as opposed to lying side by side as in regular sensors, leading to more power efficient, faster processing in a smaller size. design is also more efficient in processing the images it captures. Processing speed determines the lag before images appear on screen, and the possible frames-per-second for HD video. Stacked sensor design can accommodate more pixels - for example, adding another pixel to RGB for more contrast in dark environments, resulting in finer images. So far, this is the first broadcast camcorder Sony has built with a stacked sensor.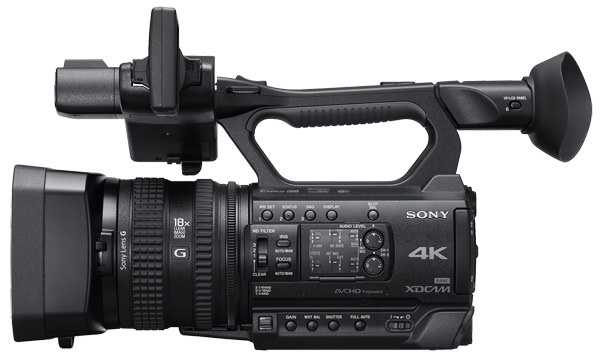 The PXW-Z150's 4K-compatible 29-348mm wide-angle G lens maintains resolution and contrast from the centre to the edge of the image, with 12x standard optical zoom operating at 24x zoom in HD mode and 18x zoom in 4K mode. Built-in Wi-Fi supports live streaming capabilities and FTP wireless connectivity. Streaming will be maintained by a firmware update.
The compact body has several integrated functions that help reduce the need for external accessories. The PXW-Z150 can be controlled by a smartphone or tablet using a Wi-Fi connection, including the built-in 4-step ND filter controlling exposure and depth-of-field. The camera has a 3.5-inch 1550K LCD panel, and 0.39-type 1440K OLED viewfinder with a wide viewing angle and high contrast display.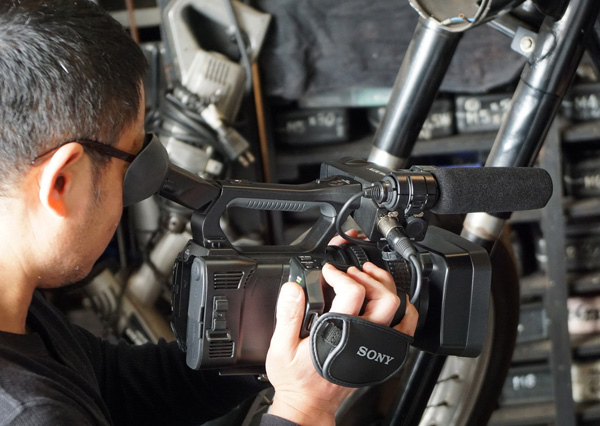 Where accessories are necessary, a multi-interface shoe helps avoid cabling by integrating the PXW-Z150 with Sony peripherals like the UWP-D series wireless microphones. Photographers using an optional NP-F970 battery have enough power for up to 400 minutes continuous recording while shooting, for example, XAVC 1080/50i or 60i, 50 Mbps with the LCD panel on.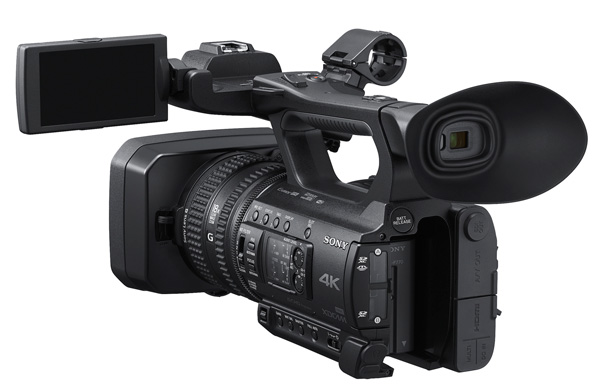 The PXW-Z150 adapts to varied environments and editing requirements, supporting the conventional MPEG2HD 50Mbps/35Mbps for broadcast, as well as Sony's FHD XAVC Long 4:2:2 10-bit 50Mbps format. Built-in connectivity includes standard 3G-SDI, dual XLR inputs, HDMI, USB, REMOTE and composite or phono plug, further limiting the need for adapters. To extend recording times and fit into workflows, the camcorder has two SDXC or SDHC memory card slots and will support recording options such as backup, simultaneous and relay recording.   pro.sony.com.au