Sony F55 CineAlta 4K Captures 'LowRange' Across Australia
Adventuring into off-road locations across Australia, TV/Blu-ray series 'LowRange' is hosted by John Rooth, Australia's well-known four wheel driver, bush mechanic and camp fire cook. Shot by lead cameraman Gavin Rawlings, the show aims especially for high production values.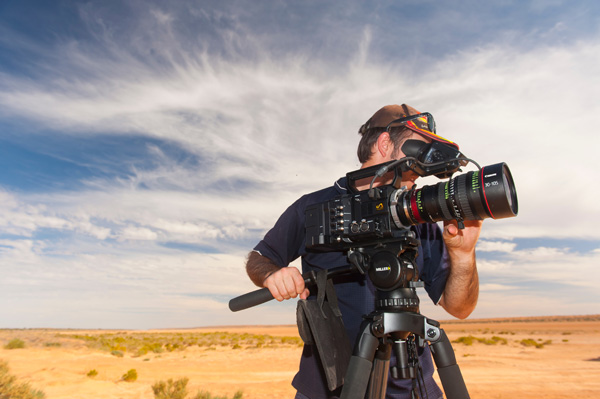 Gavin Rawlings exclusively uses the Sony PMW-F55 CineAlta 4K camera on the show. "I decided to go with the F55 on this show because I've grown very familiar with the camera and I'm very pleased with the image quality it produces," he said. "I ordered the F55 as soon as I heard about it, at a time when I was looking around for a new camera system to replace my Sony EX1 setup. I also wanted to move into 35mm sensor cameras and have access to high frame rates, and the fact that the camera was very modular as well was a bonus. It meant I could strip it down and run a small prime lens on it for particular shooting scenarios as well as build the camera up with large PL zooms."
4K for HD Delivery
Gavin has now used the F55 in many locations around the world as well as outback Australia. Its varied functionality suits his projects, in particular its ability to shoot 4K. He said, "4K resolution works perfectly for a HD project and delivery. The flexibility to crop, zoom and stablise in post without loss of resolution is a massive advantage for my work. I travel to some of the most remote places in Australia, which I love being able to capture in 4K."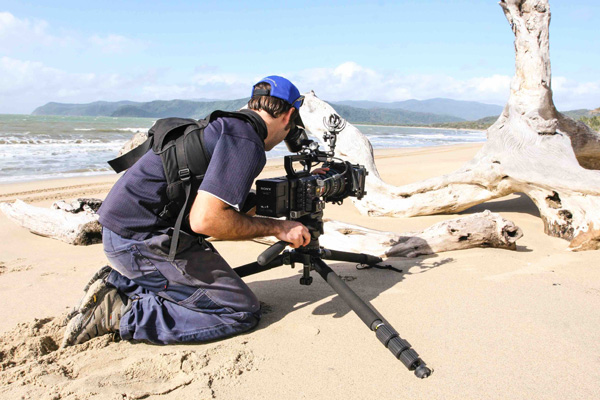 He and his partner, producer Melanie Galea, own a production company Venture Films in Sydney. For an owner operator like Gavin, keeping up with new developments is important. "Clients are always surprised by the quality of the image that I'm able to capture with the F55. Audiences of 'LowRange' have been very vocal in their enthusiasm. They love being able to see Australia in such clarity," he said. www.venturefilms.com.au
By now, with a body of work shot on the F55 behind him, most of it shot in 4K, Gavin has become experienced in getting the best results from the camera. Shooting in remote locations isn't always easy and demands flexibility and agility.
He said, "For 'LowRange' I tend to use the F55 mainly on a tripod and handheld. I also use it on a Cine Slider to get some nice sliding shots out in the field, but when you're living and working out of a 4WD vehicle, space becomes limited. Sometimes I'll see a shot that a big jib would be perfect for, but we have to be careful not to carry too much gear."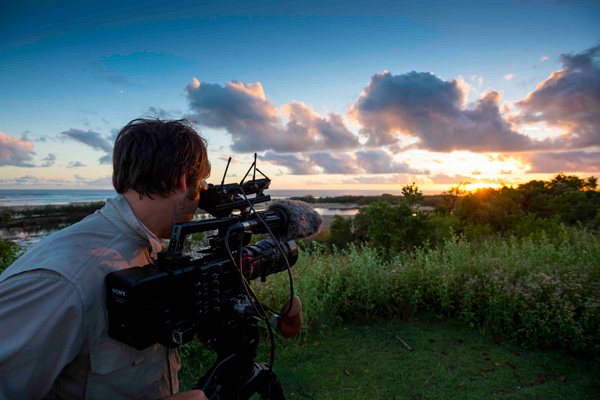 Convoy Style
Typical shots on the show include scenic views in open country, especially at sunrise and sunset. When Gavin and the crew are on the move they will shoot a lot of convoy-style shots in whatever terrain they happen to find themselves in including desert, rainforest, sand and mud. The 4WDs often get stuck and need to be recovered, when the shoot turns into a 'run and gun'-style effort shooting from the shoulder.
Gavin said, "For the night time camping scenes, I can spend a little more time on setting up lighting and perfecting the frame overall. Australia is such a diverse country, made up of deserts, snow and tropics, and each environment brings its own challenges. I've taken the F55 through all of these and it's performed extremely well, although I find I spend most of my time in dusty dry places. The first time I took the F55 to the Simpson Desert we were hit by 50° C degree heat or higher, day after day. I was sure the camera would overheat or that I'd at least have some issues with it, but I have had none. I now realise it's a tough camera."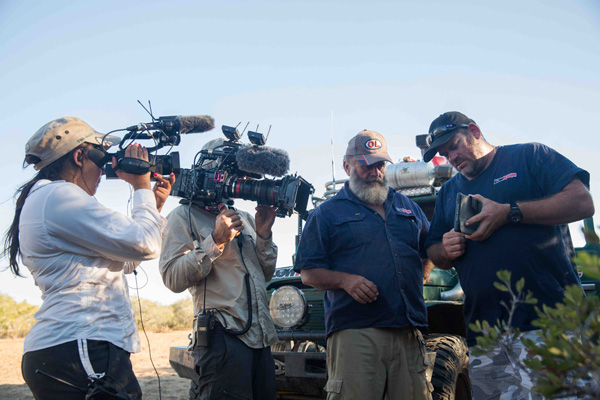 Production Values & Flexibility
Regarding the future, he also commented, "I've noticed that the F5 and F55 are part of a trend in broadcast, especially in reality TV, in terms of production values and flexibility. For me, being able to capture 4K RAW/XAVC in S-LOG and capture up to 240fps in HD has turned out to be a huge advantage on 'LowRange'. S-LOG gives me so much freedom to play with the image in post and achieve the look I'm after, and the access to higher frame rates has helped give me an edge on other 4WD travel shows.
"In Australia, many programs are only just starting to dive into this level of shooting now. The F55 has performed without difficulty on the shoots for 'LowRange' and produced an image quality that has surpassed my clients' expectations. I expect to be using the F55 for some time to come." You can view Gavin Rawlings' showreel here, shot entirely with the Sony PMW-F55 CineAlta.  pro.sony.com.au/pro