Panasonic Adds Compact Varicam LT To Cinema Lineup
The new VariCam LT is a lightweight, compact version of Panasonic's cinema camera with many of the functions in the 4K VariCam 35 such as the ability to shoot in both 4K and UHD, and the same high sensitivity, low noise and cinematic depth of field. In order to maintain the VariCam look, the VariCam LT has a 35mm single-chip MOS sensor, originally developed for the VariCam 35, and has a similarly wide dynamic range. This results in accurate rendering over the entire image, from dark areas to highlights.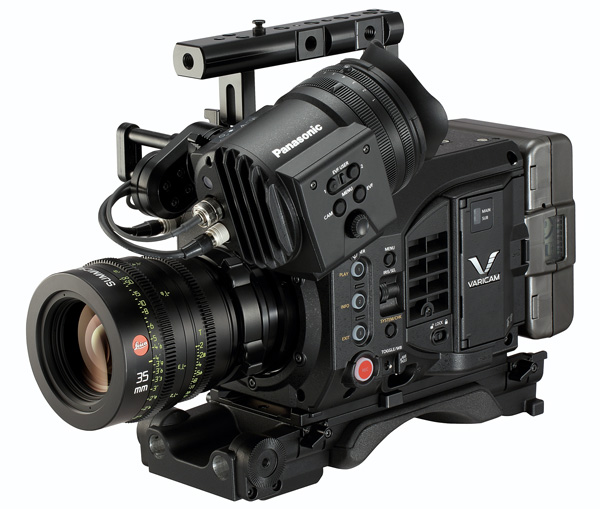 This sensor has two native ISO settings of 800 and 5000. Having two dedicated analogue circuits means much higher sensitivity without increased noise. The V-Gamut in the VariCam LT also gives the camera a wider colour gamut than traditional film. The V-Log gamma curve has evolved further to extend the dynamic range to 14 or more stops.
Capable of 60fps in 4K, the camera has a new sensor centre-crop mode, allowing 240fps for slow motion in both HD and 2K. Photographers can also change the VariCam LT's lens mount from the standard EF mount to an optional PL mount, increasing the range of usable lenses.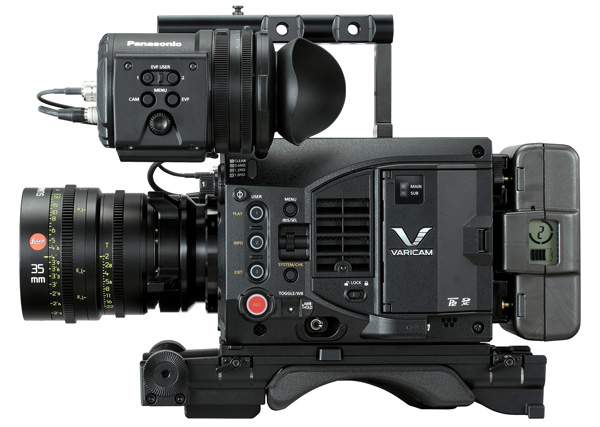 In dimly lit scenes, often important in film production, the VariCam LT can capture low-noise images without compromising picture quality. Panasonic says they also anticipate the camera will be useful to the freelance market and documentary camera operators, who would require a true 4K camera that is designed for single operator field use.
The VariCam LT has been built for cost efficiency in both operation and workflow by incorporating in-camera colour grading, AVC-Ultra codec and recording formats ranging from 4K, UHD, 2K and HD proxy. It supports Panasonic and third party viewfinders and comes with optional extras including shoulder mount, grip and the PL mount. It is expected to be available from March 2016.
Convergent Design notes that the VariCam LT is expected to add RAW output in a firmware upgrade from Panasonic at mid-year 2016, and has announced that their Odyssey monitor/recorders will support the Panasonic VariCam LT's RAW file format. It will be included in the RAW Bundle for Odyssey7Q and Odyssey7Q+ models along with Canon Cinema RAW, Sony FS RAW, ARRIRAW and others. business.panasonic.co.uk