DP Adds Colour to Commercials with Zylight IS3c LED Soft Light
Director of photography Andrew Shulkind shoots a wide variety of commercial work, short and feature films and music videos, and has worked as a camera operator and DP for more than 15 years. His commercials follow styles ranging from comedy and beauty shots to visual effects for clients including Apple, Budweiser, Samsung, Netflix and Adidas.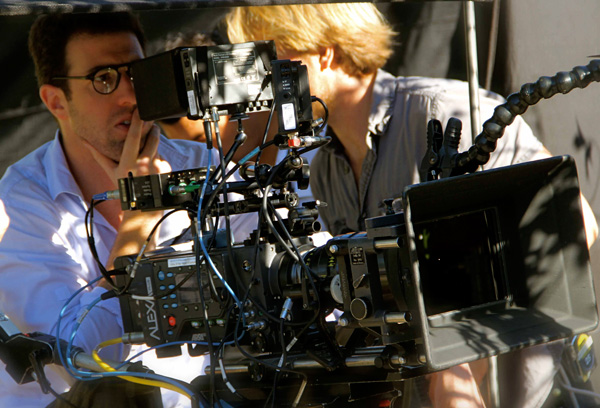 Andrew favours the use of lighting and colour in his projects, which is why he became interested in the Zylight IS3c LED soft light. "I'm always looking for new opportunities to use gear to save time or money," he said. "But I'm not going to use it just for its novelty value." At the time he purchased one of the lamps in mid-2015, he was not sure how it would fit into his productions, but since then he has used it on a variety of projects.
While the IS3c gives a wide, high-output soft light, he does not use it as a general purpose lighting tool. Instead, he chooses to use the built-in Color Mode, which produces millions of colours without gels or filters, to throw rich splashes of colour on the set.
Recently, for example, Andrew used the IS3c on a greenscreen test. The background was a backlit heavy poly Visqueen. Beyond the Color Mode, the IS3c has built-in controls for adjusting colour temperature 2500K-10000K, and variable ±GREEN colour correction. Andrew increased colour saturation but was able to keep the brightness output low, with better results from the IS3c than other LED instrument he had tried.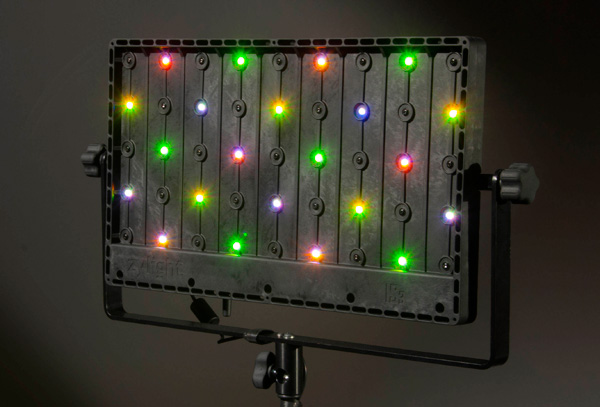 User-defined presets for storing favourite settings can be used to speed up shooting set-ups. The IS3c's four-colour mixing improves skin tones and colour accuracy, and the 90° spread means the it can be used for shooting with wide angle lenses or in 16×9 format.
Through the ZyLink wireless system he linked several IS3cs together to create a uniform wall of light, and matched adjustments on one master to all the slave units. You can wirelessly link Zylights together to create a soft LED source as large as you need. In this case the linked Zylights act together, as if they were one unified LED source, so that changes made on one light change all lights in the group.
"I've used it very successfully when I need a good wash of colour," Andrew said. "The controls are really exact on this unit, producing a beautiful, even quality of light, which is rare in this space."
Zylight has been building LED fixtures with built-in colour calibration over the past 10 years. The IS3c includes a custom softbox and is available in white for permanent installations such as architectural venues or houses of worship. It can also be controlled via the DMX standard for controlling lighting equipment and accessories. www.zylight.com