Dejero LIVE+ Core and EnGo Connect & Mobilise News Crews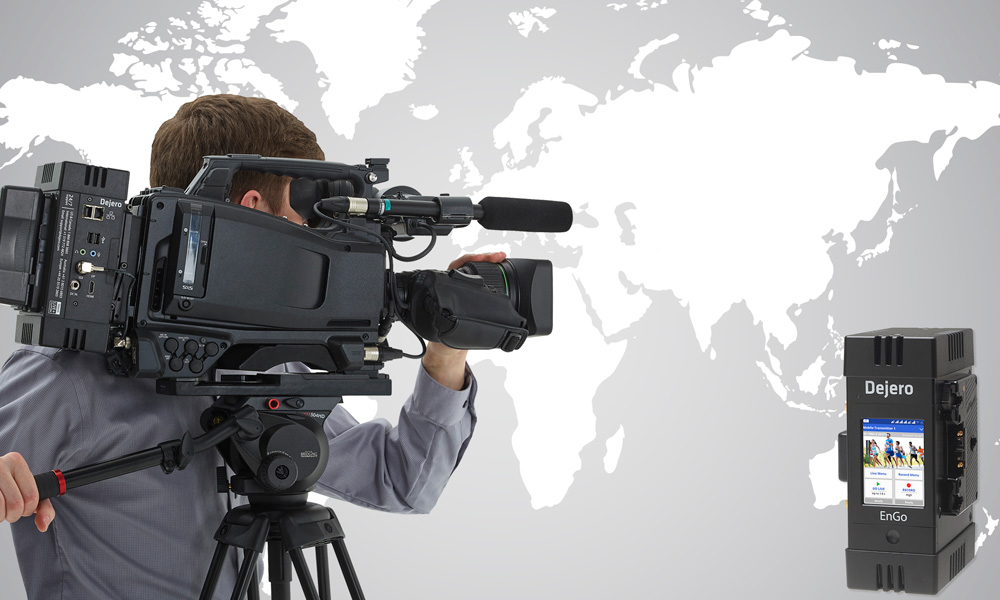 Dejero is previewing an update of its LIVE+ Core software, which forms the basis of its systems that manage cloud-based transport of live video and real-time data across remote or mobile IP networks, at the IBC2016 exhibition.
LIVE+ Core 4.1 enables IP output from a LIVE+ Broadcast Server in the MPEG-TS format as an alternative to standard SDI playout. Dejero users can set the desired output on the Broadcast Server directly from LIVE+ Control, Dejero's cloud-based management system.
Broadcast crews in the field, for example, can use their LIVE+ EnGo mobile transmitters to create a hotspot, connecting all their devices to the Internet to support editing, fact checking and communication while in remote locations. This can prevent having to carry an extra portable hotspot or pocket router.
The new version of LIVE+ Core also supports multichannel audio. This enables more audio inputs from more than one, and more than one type, of microphones, useful when transmitting multiple languages, for example. The software is now capable of supporting two, four or eight channels of audio, due to a proprietary prioritization algorithm that manages bandwidth to preserve video quality as the number of audio channels increases.
The update makes it possible to transmit up to 20 Mb/s over Ethernet as well, in order to maintain the highest possible video quality at a given time and place, preserving the detail in high action shots.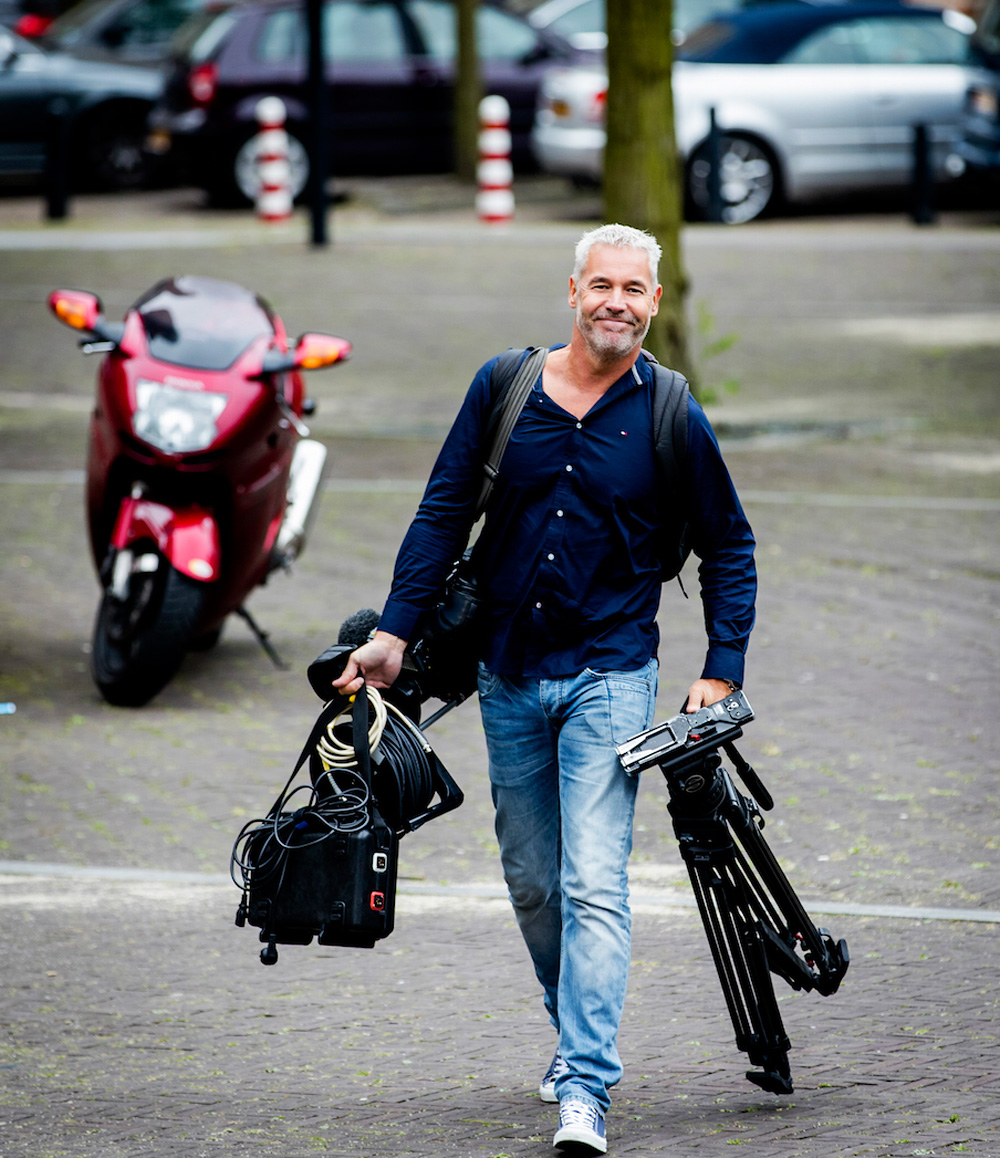 These upgrades will be available in October 2016 and are free to Dejero customers with support plans. Version 4.1 adds to the new functions in v4.0 of LIVE+ Core released earlier this year - closed captioning, better congestion control during streaming and integration with Grass Valley's GV STRATUS.
LIVE+ EnGo Mobile Transmitter
The compact LIVE+ EnGo mobile transmitter is one of Dejero's live video and real-time data transport devices, for remote or mobile IP networks, that is based on LIVE+ Core software. It has now been released at IBC2016 in a new version as well, with new connectivity options and updated roaming packages.
LIVE+ EnGo encodes IP video and bonds all available networks, including cellular, Wi-Fi, Ethernet and satellite, aiming for high picture quality with very low latency. Its connectivity options, which news crews use when reporting live from remote locations, now include new European and global roaming packages that make it possible to either lease a dedicated roaming unit, or add a roaming standby option to an existing LIVE+ EnGo transmitter.
The field operator has a new user-changeable SIM module, used to quickly switch between different sets of SIMs in a LIVE+ EnGo. This supports optimal performance in the local cellular network environment.
The modular design of the transmitter also supports the use of new, more efficient modems as they become available. This new version of the EnGo supports modems designed for use across multiple geographic regions instead of just one region. This means international reporting teams can achieve optimum connectivity when they use the transmitter from different locations around the world.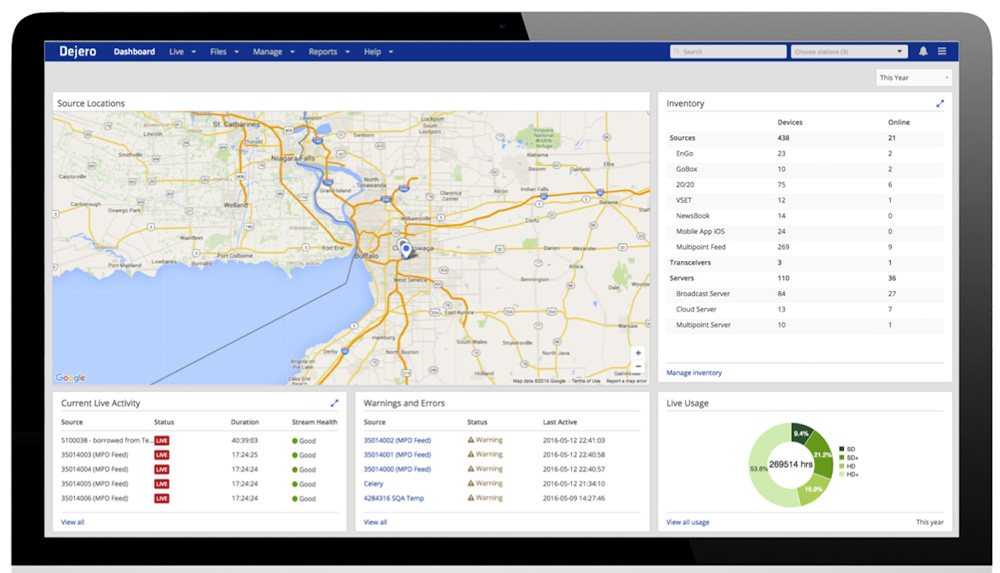 In effect, as described above, LIVE+ EnGo can now be used as a 'hotspot' so that users in the field can connect all their mobile devices to the Internet from virtually any location. Carrying dedicated portable hotspot or pocket router devices may not be necessary.
Since its launch, news crews have been using EnGo to report live from major events, as they unfolded, including the UEFA Euro 2016 football championships in France, the attacks in Nice, and the 2016 Olympic Games in Rio.
Peter Van der Struijs is a Dejero user and the owner of a freelance camera company, Van der Struijs Audio & Video. The company's main client is the Netherland's RTL Nieuws. "I work in the business of fast news delivery and with Dejero's EnGo I can be ready to report live from the International Criminal Tribunal in the Netherlands one day, for example, and then be in Brussels the next day to cover the aftermath of Britain's EU Referendum," he said. "I can swap out the SIMs as I move from region to region or country to country."
To manage EnGo transmitters in the field, Dejero's LIVE+ Control cloud management system, a studio technician can locate, monitor performance, and remotely control transmitters from a web browser. They can also preview incoming feeds and route both live and recorded content to on-air playout and online distribution workflows. www.dejero.com