Sony's IP Live Workflow Moves Ahead toward IP Interoperability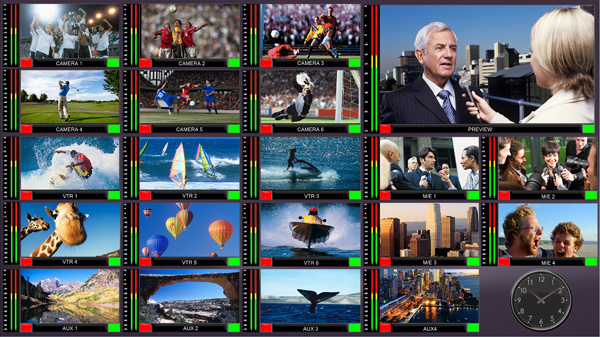 Sony has demonstrated its recent work in developing a unified, interoperable IP workflow at IBC 2016, and showed its new IP Live-based hardware and software. A major part of Sony's strategy is completely interoperable hardware and software that facilities can use now. This means using currently available standards, and at the same time staying open to future standards. Sony has been working toward such goals since 2012 starting with the Joint Taskforce for Networked Media (JT-NM), the ASPEN and AIMS alliance groups and more recently, the AMWA NMI incubator project, to help forward the development of the Networked Media Interface, or NMI, framework.
Sony's demonstrations were held as part of the IP Interoperability Zone at IBC, held by AIMS, AMWA, EBU, SMPTE and VSF, showing Sony's interoperability based on the two existing open standards SMPTE ST2022-6 and SMPTE ST2059, and on some future open standards including TR-03 (SMPTE ST2110) and NMOS (IS-04).
Referring to Sony's end to end workflow of 4K/HDR Live Production over IP, Remote Production and Data Centre Architecture, Senior Product Manager Anthony Kable at Sony Australia and New Zealand said the company is looking forward to helping customers achieve more efficient live production. He said the new IP Live training course at Sony's Centre of Excellence in Pinewood Studios in UK, which opened in June 2016, has successfully hosted its first training and interoperability tests.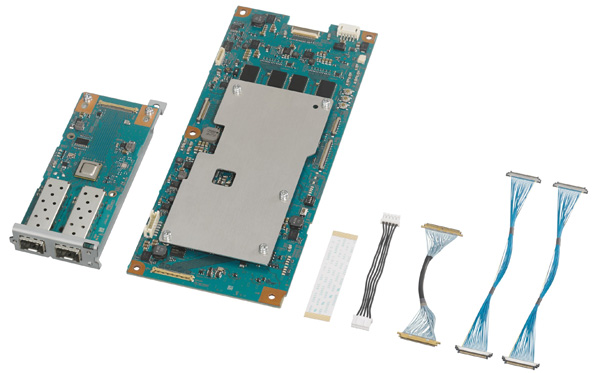 Following the JT-NM Reference Architecture and EBU's seven layers for interoperability recommendations, the NMI meets the JT-NM requirements for media transport - timing, identity, discovery and registration, flow control, flow switching, and compression. Sony has disclosed technical specification of related NMI components to SMPTE as a Registered Disclosure Document (RDD) - Essence Independent Mapping (RDD40), LLVC (RDD34) and NDCP (RDD38). Working together to lead the industry towards interoperability, the IP Live Alliance has expanded and includes four new members, Asaca Corporation, ASTRODESIGN, Lambda Systems and Studer by Harman.
Anthony said that building and maintaining a complete interoperable framework for manufacturers to access in their respective systems will avoid the current MXF situation in which different implementations of the open standard resulted in industry-wide interoperability issues.
At IBC 2016, Sony showed six new pieces of hardware and software in its IP Live Production System, which currently includes 4K/HDR over IP systems such as the HDC-4300 with BPU-4500 4K, HD and HFR live system camera, the XVS series of 4K/IP live switchers, the PWS-4500 4K/HD production server and the NXL-FR318 signal processing unit. The new processing board, NXLK-IP45F, supports multiplex and de-multiplex of video and audio over IP signals, with an SDI signal output that includes embedded audio. The board can handle high quality 4K video, and supports audio over IP formats including Dante and AES67. Traditional SDI to IP conversion is also possible.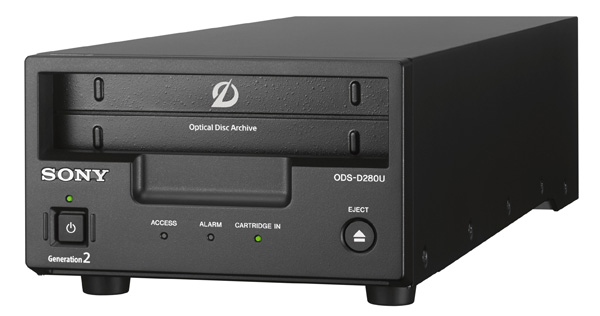 The SDI/IP converter unit NXL-IP4F helps integrate 4K/HD standalone sources or destinations with an IP-based production system by adding a simple conversion step for legacy SDI equipment that needs to be compatible with Sony's NMI.
one of the new NMI boards establishes connectivity to the IP Live System network for Sony's new HDCU-4300 camera control system. This makes the HDCU system, compact at only 2U in height, easier to install in small OB trucks. The NMI QSFP+ I/O boards - the XKS-Q8111 for input and XKS-Q8166 for output - for XVS switchers allow the direct connection to the core switch of an IP Live System network using 40Gbps fibre link.
Finally, Sony has also released a new software-based IP Multi-viewer for monitoring IP Live production infrastructure, which relies less on video matrix resources for monitoring. Supporting up to 32x IP-based video streams, it has a flexible layout that can also display graphics, tally signals, UMD clock and timers into HD or 4K display outputs. pro.sony.com