'Wings for Life' Cuts to the Chase with Mobile 4G & OB Production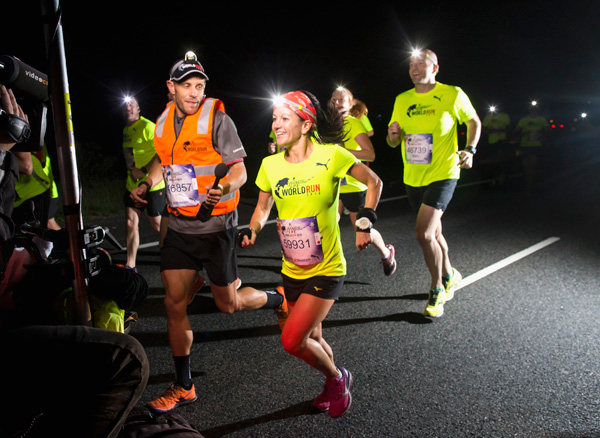 Wings for Life World Run is a charity whose mission is to make spinal cord injury curable, holding an annual event that raises money by enlisting supporters to "run for those who can't" – which is their slogan. Participants around the world run together on the same day at the same time, regardless of time zone. Instead of heading toward a finish line, Catcher Cars driving at appropriate speeds pursue and catch the runners, until in just one lone competitor remains at the end.
The 2016 Wings for Life World Run was captured live at all international locations and supplied to a hub in Vienna in Austria, the home country of primary sponsor Red Bull, for broadcast. In Australia, Screencraft handled the production and Videocraft supplied outside broadcast facilities and services. Screencraft founder and executive producer Michael Fardell said, "Red Bull in Austria started the race at 1pm local time, which was 9pm in Melbourne, and the Catcher Cars followed 30 minutes later. Bearing in mind that runners can move as far as 80km from the start point, we needed a very flexible, nimble OB set-up."
Off the Ground, in the Cloud, on the Go
Videocraft supplied an OB truck fitted with the capture, streaming and switching equipment necessary for the event plus a custom-designed 4G mobile broadcasting system. "Videocraft configured four wired Sony HDC 2400 camera systems at the start line. Then, once the race started they operated four mobile Sony PXWX500 camcorders, fitted with Canon image stabiliser lenses, on motorbikes following the runners and recording interviews along the way. All the links to their OB vehicle were supplied by 4G bonded streaming systems," said Michael.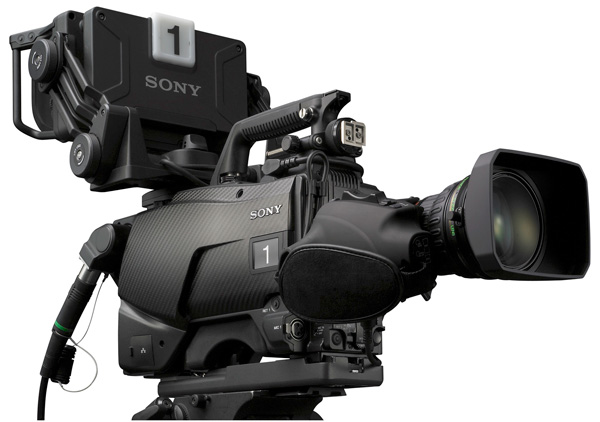 On the ground and on the motorbikes, Videocraft deployed four Teradek Bond 2 encoders. Bond cellmuxes support network redundancy for live broadcasts from locations without adequate or stable uplinks. Each MPEG-TS stream can be fed over the Internet to a decoder at a station or in the cloud, where the feed can be routed to multiple locations including CDNs. Bond devices support variable or constant bit rate streaming and multiple compression profiles, and aggregate bandwidth from USB modems, WiFi, Ethernet and BGAN, supporting RTMP, RTSP and MPEG-TS protocols, which makes them useful for adding aggregation functionality to workflows.
Footloose Communications
The encoders were linked to Teradek Sputnik servers in the cloud. Sputnik is Teradek's interface between Bond and a chosen streaming destination. Sputnik is designed to run on a Linux computer either in the cloud using Amazon EC2 services or on a local server. The Sputnik servers were in turn downlinked to the Videocraft OB truck and decoded using Teradek Cube decoders. Connecting Cube devices to a Sputnik server makes it possible to stream over aggregated bandwidth from Ethernet, WiFi and cellular sources to make broadcasts more reliable and robust.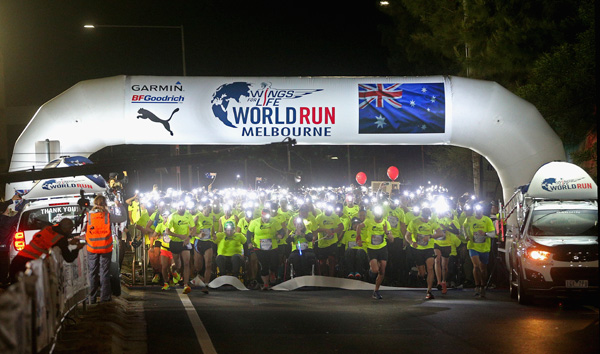 Using 4G on the cameras to transmit the video meant the production could avoid hiring helicopters, which would have been expensive and challenging to work with at night. Once the footage arrived in Videocraft's truck, the team onboard switched and managed the transmission as they would when working with normal camera sources.
Although this set-up relied totally on mobile communication lines, Videocraft were able to factor in redundancy and overcome mobile dead zones by using multiple carriers and extracting as high a data rate possible at any time or place. In the end, the data rates achieved were high enough to deliver the entire broadcast in HD to Europe. "Once we'd ingested the footage, we sent the video to the Austrian world feed and received back the World Programme, so people in Australia would be watching the entire worldwide event," Michael said.
Capturing the Future
In total there were 34 outside broadcasts worldwide, none of which had a fixed end position and all of which covered a significant amount of terrain. This complicated set of variables required careful planning. For example, Videocraft had to check that the crew would have mobile coverage with at least one carrier in all areas. Wherever coverage was accessible, the four mobile cameras could be switched live in 4G.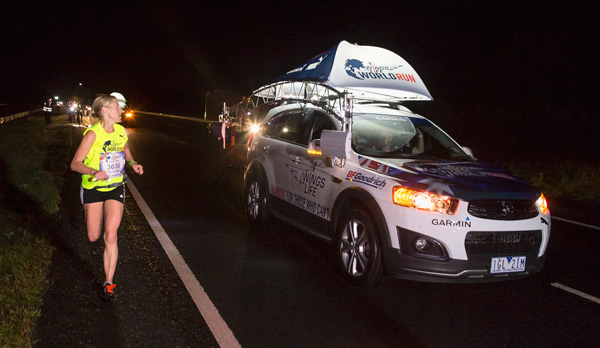 At the same time, this project indicates to Screencraft the future of certain types of OB jobs. Michael noted, "There were no drop-outs, black-outs or time lost for refuelling. The only downtime during the entire event was a two-minute battery change on the cameras. As this type of mobile capture and streaming becomes more robust, it will only improve. This also means companies like Videocraft can offer live links for events at a reasonable cost that previously would have cost substantially more and involved helicopters and satellite trucks. Only the first 500 metres were covered by fixed wired cameras, in fact. The remaining area was all covered by the Videocraft mobile 4G camera system and OB truck." www.videocraft.com.au