Blackmagic ATEM Helps Live Stream MMOG & Pop Concert Experiences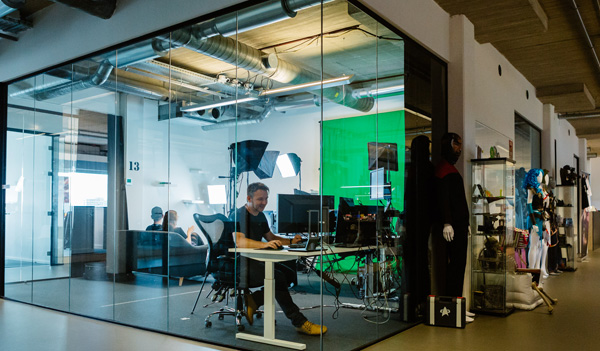 Perfect World Entertainment and live production company Guangdong i-Mass Vision in China are using live streaming to turn massively attended, widely-dispersed events into personal, interactive experiences that can be consumed on a mobile device. Perfect World is streaming interviews, game play and other live content from their studio, Guangdong i-Mass Vision have delivered Chinese pop singer Luhan's tour dates, and both have built their streaming systems on the ATEM Production Studio 4K switcher, supported by compatible Blackmagic Design cameras, recorders and converters.
The European division of Perfect World Entertainment, online multiplayer games publisher, has upgraded its streaming capabilities as part of a general renewal of their studio equipment.
Based in Amsterdam, the company wanted to improve and optimize the streaming setup to make the studio more flexible and capable of handling diverse types of production to reach their large, worldwide community of gamers. They also wanted a system that would be more reliable and have better performance, and need less frequent re-configuring.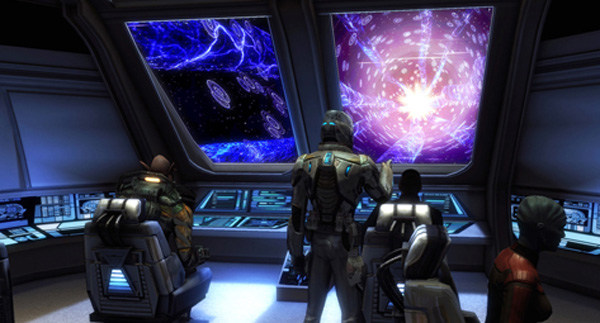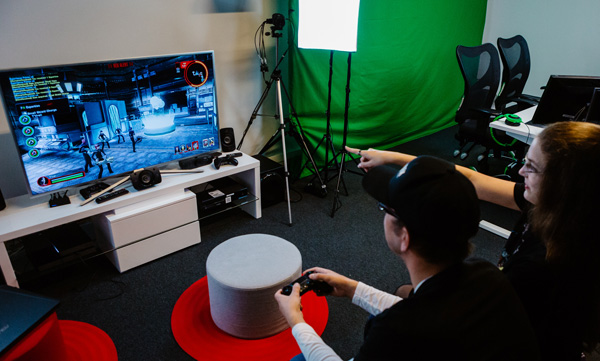 Perfect World is now using a Blackmagic Design Micro Studio Camera 4K in its green screen studio, and another in a dedicated studio built out as a living room with a couch and console, for use as a relaxed space for recording interviews.
Signals from those studios, along with live game play and graphics, are fed via SDI into an ATEM Production Studio 4K switcher, where the producer previews all inputs prior to streaming. "Being able to combine all six input sources into one multi-window preview screen has made it possible to transition more smoothly between the scene cuts. Previewing the various sources also helps the producer supervising the broadcast," said Norman Krüger, Community Lead at Perfect World Online.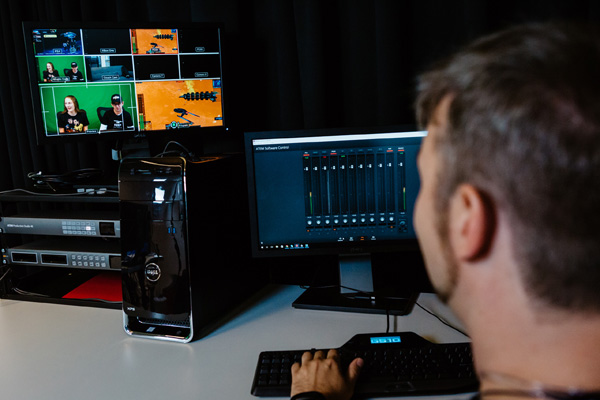 Perfect World can record a live program mix while streaming simultaneously, using third party software. This is done with a Blackmagic HyperDeck Studio 12G SSD recorder, capturing and storing all live streams for further editing and post production. The studio has also chosen a hardware option for capturing live gameplay. Instead of depending on further third party software, which tends to demand more performance, they have built two Blackmagic Intensity Pro 4K capture and playback devices into two gaming stations.
The new system is proving to be more robust and stable, and has better performance than their previous set-up. Before, for example, it would take some days to prepare a single show and more hours to test and optimize the hardware. It also means they have less need to re-configure the setup, owing to the fact that the components are all manufactured by Blackmagic Design to be compatible. Their interfaces, menus and controls have been fairly easy to learn as well, regardless of their staff members' individual technical abilities, so that they can all put more time into the content.
Luhan Reloaded:2016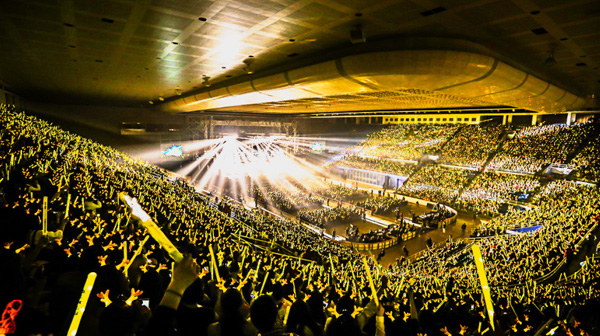 Earler this year in China, live production company Guangdong i-Mass Vision designed and supplied a live feed of one of China's best-known pop singers Luhan's first solo concert tour, launching his first solo album titled 'Reloaded'. Their system and workflow comprised four 4K digital film cameras for capture and a 4K live switcher for the tour, named Luhan Reloaded: 2016. The video was then streamed through ME, a mobile live streaming app on China's main social entertainment platform YY Inc.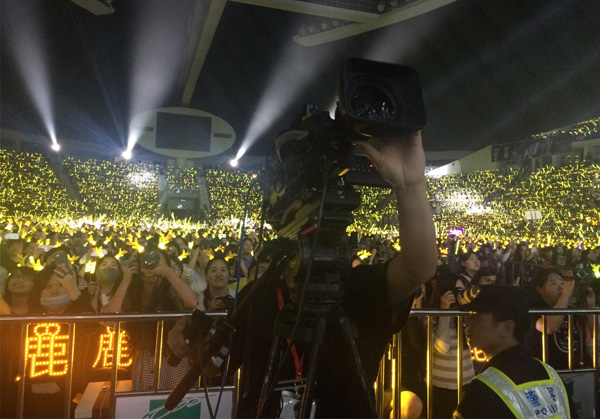 In a departure from the way fans normally experience live concerts, viewers could interact with the singer in real time during the tour on smartphones via the ME app during pre show rehearsals and warm up as well as during the show. The concert was also shot on digital cinema cameras, the Blackmagic Design URSA Mini 4K, instead of broadcast cameras. "Concert lighting tends to be complex, which can create extreme contrast between the highlights and shadows. So we decided to use a digital film camera with a very wide dynamic range, like the URSA Mini 4K," said Jiang Weizhong, director of Guangdong i-Mass Vision.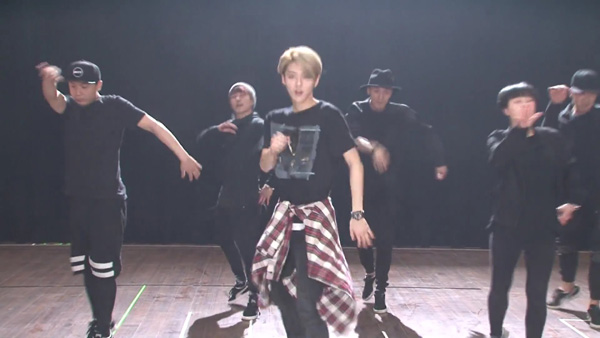 Four URSA Mini 4K PL cameras were in use, fitted with Blackmagic URSA Mini B4 mounts. All cameras were set in film mode for the widest possible latitude. Because the cameras are built with internal recorders, the crew were able to capture the cinema quality video in a live environment without adding the weight and bulk of an external recorder.
Each camera output a 1080i50 feed via SDI. To overcome the cameras' lack of white balance settings, which are normally present in broadcast cameras, and colour match their output, each camera feed went through a Blackmagic Design HDLink Pro converter where a pre built LUT was applied. From there, the feeds entered the ATEM 1 M/E Production Studio 4K switcher and then to a live grading system, which sent the graded feed to ME's live streaming system.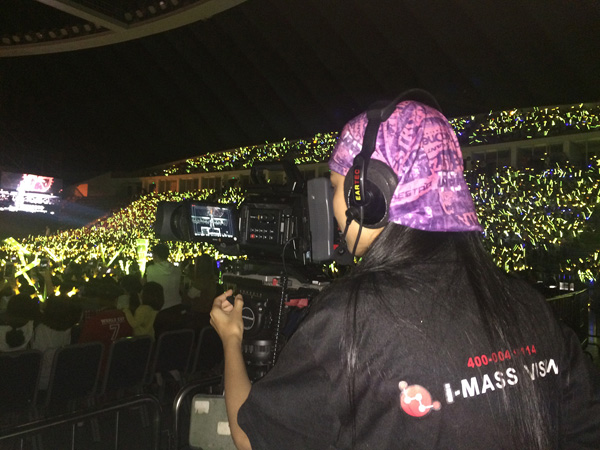 All video, audio, talkback and tally between each camera and the ATEM 1 M/E Production Studio 4K was transferred via optical fibre, while all the real time bi-directional conversions between SDI and fibre was completed with Blackmagic Design's ATEM Camera Converters and Studio Converters.
Currently, the URSA Mini 4.6K is shipping and further functionality has been added that allows the ATEM switchers to control the camera remotely. Jiang is keen to check out the 4.6K's potential for his company's live productions. "We believe its 15 stops of dynamic range can more realistically render the concert lighting for audiences watching the show on TV or Internet," he said. www.blackmagicdesign.com