Abu Dhabi Media Completes Live Broadcasts from du Media Cloud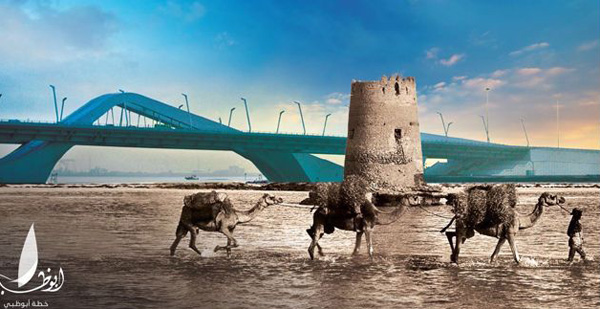 Abu Dhabi Media Company, ADM, has started successfully delivering live broadcasts through du Media Cloud services. ADM LIVE HD channel is among the first in the MENA region to run a live broadcast service that implements a cloud-based, unified IP infrastructure to deliver content.
UAE operator du hosts complete end-to-end media cloud services based on a system of independent cloud hardware and software vendors who specialize in media handling. The goal of locating services in the cloud is to improve performance, flexibility and accessibility while making media management simpler for broadcasters, producers and TV stations. For ease of use, du is also working with vendors on ready-to-go packages for distributors and service operators.
du has been one of the first telecommunications providers in the MENA region to launch cloud media services. du's Media Cloud combines a network of UAE Data Centres, national and regional interconnectivity, fibre and teleport infrastructure. Services include a video production environment with disaster recovery and playout services, all delivered via the cloud. As well as flexible, scalable management of content delivery, other cloud enabled functions are media asset management, HD editing and digital archiving. Allowing access to content from a single platform also helps customers shorten time to market.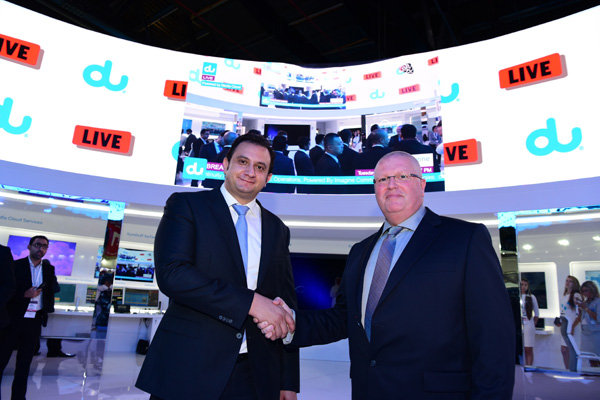 The ADM LIVE HD channel essentially runs its entire broadcast operations in the cloud from ingest through to editing, media asset management, playout and live transcoding both for broadcast and OTT service.
One of the partner companies, Imagine Communications, has already been a supplier of playout, MAM, traffic, scheduling and graphics to du, and is now supplying virtualized, cloud-based systems to make sure that live on-air cloud transmissions can be maintained in the event of a failure. "This broadcast is not so much about getting any pictures on air but about guaranteeing the continuity of ADM's live operations from the cloud," Paul Wallis from Imagine Communications said.
"The cloud-based system is completely integrated with ADM's current on-premise infrastructure and, as an end-to-end replication, will help deliver the best viewing experience at all times. The entire live operations can be switched to the cloud and run live from anywhere using our company's Versio integrated playout in the cloud platform, with Nexio Motion MAM and SelenioFlex Live transcoding, alongside the du Media Cloud Services." www.imaginecommunications.com