BT Sport Produces All-IP 4K Live Simulcast with Grass Valley Systems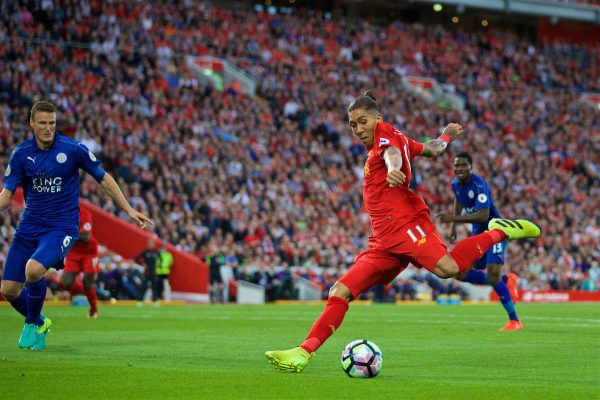 BT Sport broadcast network has exclusive live rights to the major football and rugby teams and matches in the UK, which they are keen to deliver live to viewers in 4K/UHD formats. The network hired one of its partners, local mobile broadcast service provider Arena Television, to specify an effective high-resolution system system for live applications.
Arena has built a new mobile production unit called OBX, the first of three new units planned, built out with a scalable, resilient IP core and edge devices designed specifically to match flexibility, responsiveness and reliability requirements for live broadcast. This unit supplied the simulcast UHD and HD signals on an IP network for the BT Sport broadcast of the Liverpool vs. Leicester City Premier League match on 10 September.
Jamie Hindhaugh, COO, BT Sport said, "This is not our first foray into 4K/UHD, but we needed to build on our experience in season one to move to a standard workflow for season two that would allow us to deliver HD and UHD from the same truck. By doing so, all of our viewers, no matter which channel they were watching, would see the same coverage." Arena started designing OBX in 2014, intending to use the new 4K and IP systems from Grass Valley together with a COTS switch from Cisco as their IP foundation.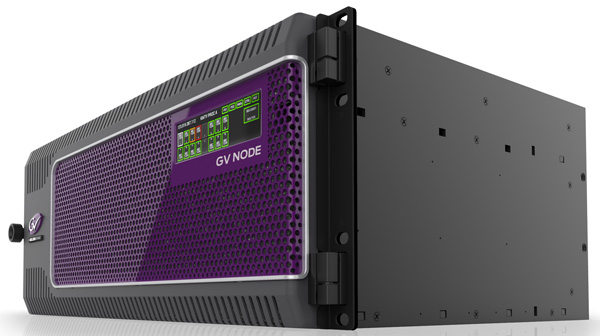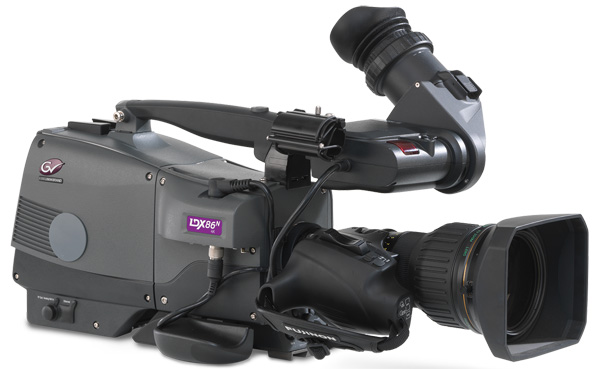 Arena managing director Richard Yeowart and his team decided that they would be able to meet the demands of a 4K/UHD signal more easily with an all-IP network. Richard said, "The systems and equipment for 4K/UHD and IP delivery that were emerging from Grass Valley at that time looked like a good match for this project. I'd say the set-up we have now will have the flexibility and enough future-proofing to make it possible to one day roll out HDR and higher frame rates, whenever required."
Grass Valley components powering the OBX vehicle include 28 LDX 86N Series cameras with XDR for eXtended Dynamic Range, and four GV Node real-time IP processing and distributed edge routing platforms with. GV Node supports IP and SDI workflows with vertically accurate switching and integrated processing, including integrated multiviewing. In BT Sport's case, 54 KMX-4911 cards for setting up multiviewer configurations are part of the fit-out.
A series of 180 Densité IPG-3901 Gateways were used to bridge hybrid SDI/IP production environments. Where broadcasters are migrating to IP-based transport, the gateway cards may be added to existing signal processing platforms to convert real-time, uncompressed, baseband video using SMPTE 2022-6 protocol for distribution over 10 GigE networks - and vice versa. The gateways support various combinations of 3G, HD and SD-SDI workflows over IP networks.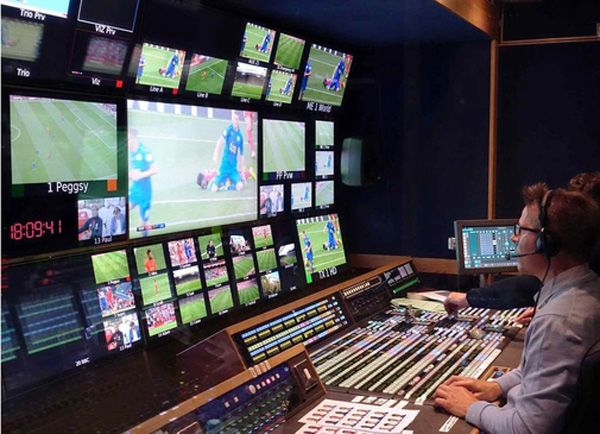 A Kayenne K-Frame Production Switcher was also installed. The Cisco Nexus 9000 series switch and Lawo Virtual Studio Manager complete Arena's integrated package.
The cameras and all hardware work together in an IP workflow from camera to screen. "For our staff, the biggest advantage was the continuous workflow – that is, we didn't have to do anything different on our end to take advantage of the new 4K/UHD and IP systems. Our goal has been to supply both HD and 4K/UHD content in parallel so that viewers can choose the format they want at any time," Jamie Hindhaugh said.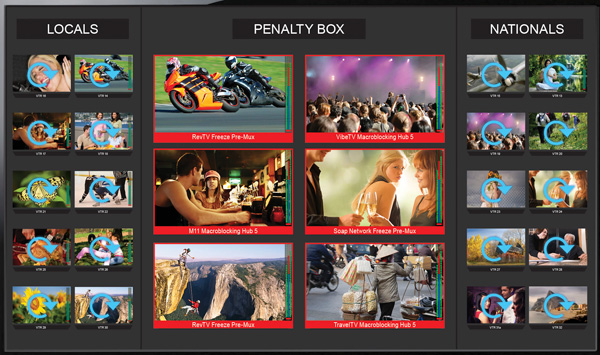 By placing direct IP interfaces on all of these products, Grass Valley makes it easier to move the data across the network and access IP attributes while handling the demands of live production. The LDX 86N camera is able to capture native 4K and native 3G/HD on the same device, using TICO compression to deliver a signal across a single wire and reduce the need for physical cabling. OBX is signal-agnostic as well, and switches directly between UHD 2160p50, 3G 1080p50 and HD 1080i50. The overall reduction in cable results in a total weight that is lower than an equivalent SDI installation.
Both Arena and Grass Valley regard the standards-based of interoperability of an IP system as an advantage, and as critical to the subsequent success of the broadcast in September. More all-IP and 4K/UHD projects are on the horizon for this truck, and two more trucks, OBX and OBY, are in construction with the same design. www. grassvalley.com