Viz Story 1.0 Opens Up Video Storytelling to Journalists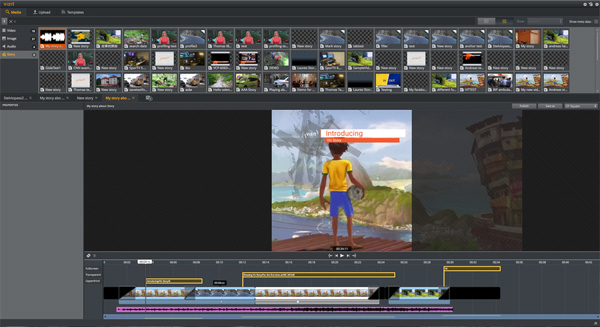 Viz Story is now released, Vizrt's HTML5 browser-based software for editing video, story production and distributing to platforms including social media, CMS and media asset management systems.
Users start with video from any source, including professional video supplied from the field, breaking news clips from mobile phones or existing files from a media asset management system. Audio can be overlaid separately. Tools for searching through ingested media and adding it to the timeline for editing are included.
The browser-based interface can be accessed from anywhere to edit multiple videos on a timeline, add real-time 3D graphics using templates, and choose the format of the video they need to produce. The output is a complete story package that can be sent directly to Facebook or to a VOD platform.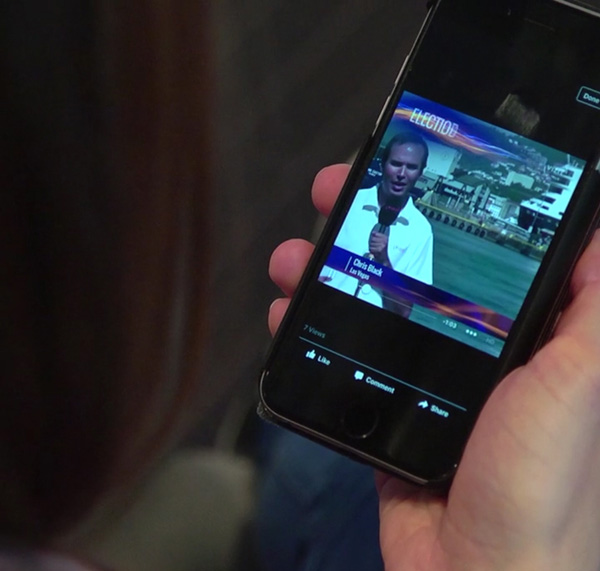 By combining Viz Story with Vizrt's Viz One MAM system, you can also edit live on growing proxy video. Conversely, the Viz Story tools make it easier to find opportunities to re-purpose existing content.
Clips of differing aspect ratios may be edited together on the timeline while adjusting the position of the video inside the project with keyframed panning, instead of cuts. This keeps the point of interest in the centre of the frame, for example, when using 16:9 video in a square video project. Video transitions can also be added to the timeline.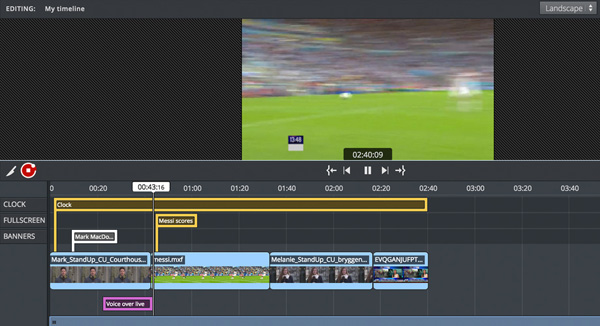 For adding graphics, Viz Story has templates that make adding Text On Video content (TOV), and defining its style, relatively quick and simple. Graphic animations can be previewed and are rendered by Viz Engine, the Vizrt 3D graphics rendering system.
For Media Distributors
For media distributors being pressured to rapidly add video to content, Viz Story has two significant aspects. First is its approach to the idea of editing once and publishing to multiple platforms, aspect ratios and formats, all at once. In the case of Viz Story, the user still keeps a high level of control over all of these factors throughout the process.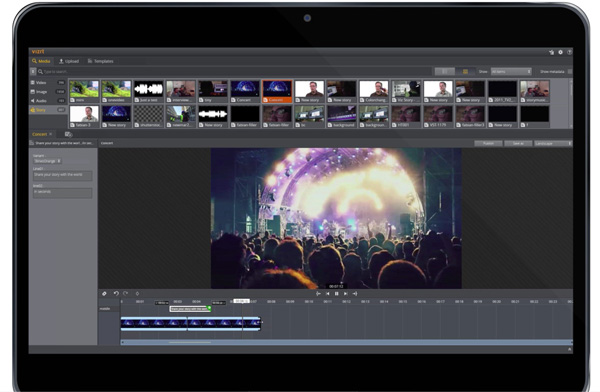 Second is its link to media asset management systems. The material used can come from local folders, external drives and camera cards, and assets can be searched in Viz One or, with custom integrations, in Media Service, Graphic Hub and 3rd party MAM and CMS systems. Editing and previewing continue independent of aspect ratio, and it is possible to edit growing files as they are ingested into Viz One.
Publishing to several platforms - Facebook, FTP, local folder, Viz One, 3rd party CMS and MAM systems, and so on - and formats at once, is set up in one step, including transcoding of aspect ratios. The system includes a third-party REST API for custom publishing workflows. www.vizrt.com