Corrivium Streams Live Event Highlights Fast with Forscene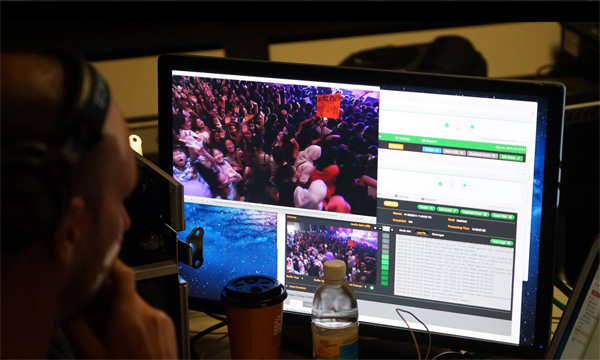 Streaming video producers Corrivium are a new company in Sydney, Australia specializing in fast turnaround editing and collaboration on live online events.
The team uses broadcast-quality equipment for online delivery of large events, creating productions that are aimed at their clients' internal stakeholders, staff, prospects and customers. Founder Steve Jones gained his live streaming experience as previous head of live production at Viostream. Recognising a growing demand for professionally produced webcasts, he established Corrivium in April 2016.
Race to the Finish
Corrivium needs to start post-producing highlights packages as soon as events finish, but working around the pack-down crew and uploading media over limited bandwidth often resulted in delays and frustrated clients. For this reason they have started using Forscene cloud-based post production and editing software. "With Forscene we can ingest our live streams to the cloud over low bandwidth, start editing highlights and add notes and closed captions during the event. Our editor can work on or off-site and the client can review the first cut within a few minutes of the event finishing," said Steve.
"Our name 'Corrivium' is Latin for 'the confluence of two brooks', as in the convergence of two streams. "When Corrivium delivers a livestream, for resiliancy we always deliver two streams via two diverse paths."
For any live event, an organization undertakes a pre-show stage leading into the event that defines how they attract their audience to the livestream. The live event stage itself focusses on keeping the audience engaged and involved in their content. The post-show period about maximizing audience views after the event. "Earlier on, it has been a challenge to deliver edited approved streams online soon enough to hold audiences," Steve said. "Forscene means we're able to start the post production edit workflow while events are live. This allows us to significantly reduce our edit timelines, speed up approvals and get the content approved and online almost immediately after the live event."
Local Forscene Edge Server
Corrivium's Forscene ingest server and deployment is entirely cloud-based, using AWS infrastructure to set up a Forscene Edge Server within the region they are working in, which they use to transcode and ingest camera media while still off-site. For onsite content, or any other B-Roll, we use AWS' S3 Accelerated Transfer for ingest into a S3 Bucket which is linked to our Forscene Edge Server. The Forscene installation was facilitated and will be supported by systems integrator Digistor, also in Sydney.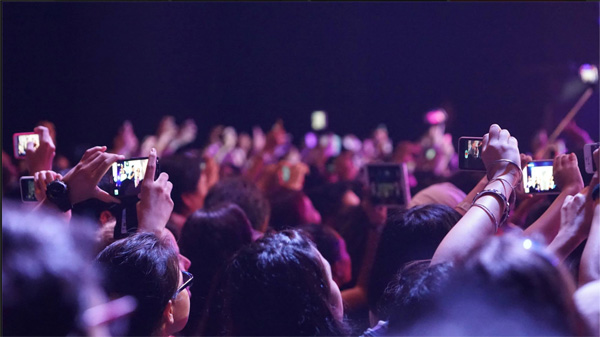 Steve said, "One issue we have had is availability of a network onsite because, logistically, typical live event procedures work against us. Once an event finishes, as soon as the last audience member has left the building, a crew of people come in to strike the set. Everything around us is pulled down, including any network infrastructure.
"Forscene helps us in that not only is the edit process close to being completed by the end of the live event, but also if there are still edits to be done, these can happen over any WiFi or 4G connection. Furthermore, if approvals have been delayed and the scheduled editor needs to travel or becomes unavailable, we now have the option to pass the job on to a remote editor to complete."
Custom Web-based Workflow
Steve and the team at Corrivium have been using Forscene now for two months, getting hands-on experience on smaller edits. Having gained confidence with the logisitics side of using Forscene, Steve wants to start using Forscene's metadata, review and MAM tools. "For the majority of the deliverables that we have, I can anticipate all of the editing happening within Forscene," he said.
"On occasion, after completing the first edit, we are asked for a re-edit or small change and this is where I see Forscene really proving to be an advantage. In the past, changes would require tracking down the freelance editor, working within their schedule, and going back to the client telling them that the one-hour edit will be done in a week. Instead, we can find an editor available now, either in Australia or from overseas. They'll login to Forscene and complete the job within a few minutes.
"We currently still use a Premiere Pro editing system workflow onsite, with all content saved on a RAID drive. To date though, we haven't found the need to move away from this because our edits are generally pretty straightforward, as they are mostly for corporate events. Our challenge has always been about what happens once the event is over. What moving to Forscene has done is solve the challenge of needing to upload high res files after the event finishes. Everything is put into the cloud while we are live. Since all of our outputs are always web-based, keeping everything in H.264 helps us as well, because we are always looking at outputting and completing within the quickest possible timeframe."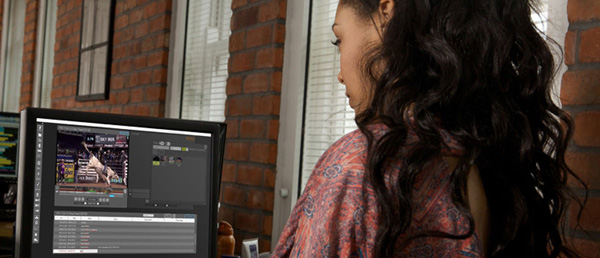 Remote Approvals
Corrivium now feels confident enough to have decided to use Forscene for the 2016 AWS reInvent cloud systems conference, coming up at the end of November, where they will be outputting up to 100 videos under very tight deadlines. "I especially like the idea of the review app. If there are people who need to approve the material remotely, we now have the choice to have them view from within the app which will add their comments directly into Forscene, as well as provide them with a URL behind a username and password from a third party platform if needed," said Steve.
"But what is important about Forscene's, or any approval tool, is that clients do not need to download files or be trained to use it. Regarding MAM and the metadata tools, I believe using Forscene for all of our asset management would be an advantage, and so I am also looking at this with Forscene." corrivium.com