Visual Data Drives Media Services Automation with Telestream Vantage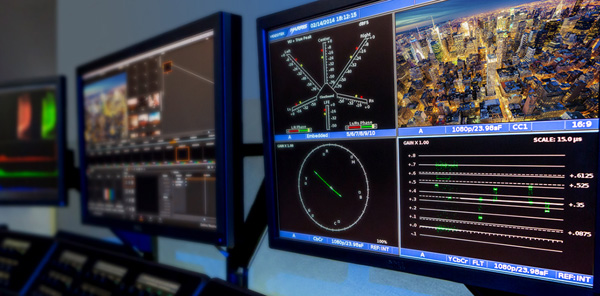 Visual Data Media Services specializes in multichannel media management, localization and distribution. The company repurposes video, audio and localized content, addressing language and format, and distributes it to OTT, VOD and PPV companies, broadcasters, studios and content owners in diverse territories.
Their services include video encoding, transcoding, editing, colour correction, finishing, QC, localization, captioning, sound and digital delivery. Aiming to improve its profitability and develop new revenue streams, Visual Data has created an assembly line approach to digital media processing, using Telestream Vantage intelligent workflow management for the automation.
Over the last few years, Visual Data's focus has shifted from working with physical media to dynamic digital services. Instead of digital supply chain systems alone, the company has focused on developing self-serve tools for clients to use with a multi-tenant, client-branded asset management portal. Tools that have been in development include pre-configured, platform specific transcode profiles, social media publishing, review-and-approval and digital delivery for hundreds of clients.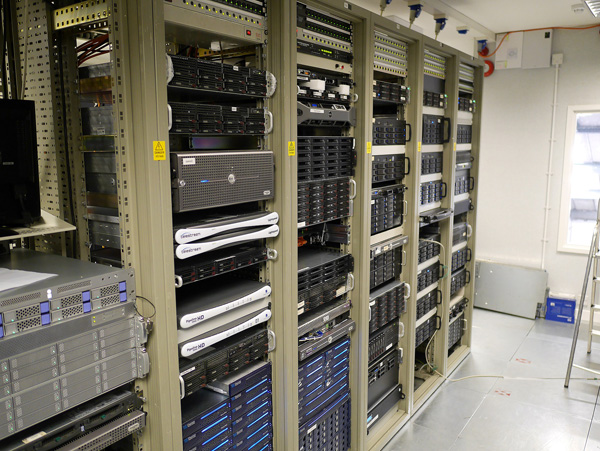 VP of Operations Steve Spear said, "Over the last decade or so, tape-related business has been drying up to such an extent that we decided to merge our duplication operations with our digital operations department. Instead of carrying out one-to-one dubbing for clients, we frequently start with one master file and transform it into many variations, audio configurations, frame rates and codecs for domestic and international distribution to nonlinear retail platforms and broadcast providers, including some regional requirements in the UK for delivery to the DPP format.
"The work may involve detailed specification of file formats, video encoding parameters, audio encoding and track layout, formatting such as bars, tone and so on - plus the addition of closed captions and subtitles, depending on the end market."
The team at Visual Data typically has to deal with master files delivered to them in many different ways, and their workloads are highly unpredictable. Consequently, they believe orchestrated workflows and automation are the best way to maintain the required level of service and scalability.
Visual Data looked outside of the video industry for ideas and took note of the self-checkout systems used in supermarkets, where one cashier manages multiple checkout lanes. They discovered that the key to making such a system work in their own environment lies in specifically trained staff working in parallel with an automated media-processing platform to facilitate the redundant, daily tasks. By using pre-configured workflows, some of the heavy lifting is removed from the operator's tasks, leaving them more time to manage more in-coming data.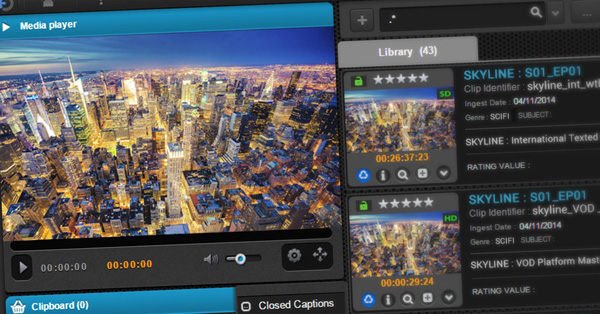 Telestream's Vantage media processing platform is used as the intelligent workflow management behind the scenes for Visual Data. Vantage workflow tools use variable values and decision logic that, up to a point, allow the system to adapt dynamically to customer requirements. For example, Steve sees some early growth in 4K, UHD, IMF and H.265 deliverables as well, and expects the volume of files to increase over the next 12 months. Because Vantage can already handle these formats, they can adjust their variable values to accommodate the new demand. Thus limiting the need for human intervention can save time and money.
Among other Telestream software in use at the company is MacCaption to support their localization services, handling closed caption and subtitle files as components to embed into video. Vidchecker is used for QC as Visual Data in the UK checks compliance with broadcast standards such as the UK DPP formats and legal requirements to check for PSE flash patterns. Because QA still requires a person to watch and listen to the program, the QA department at Visual Data uses the Telestream Switch player to view finished masters and perform their checks on legal/cultural compliance and playability. www.telestream.net