EVS FanCast Engages Stadium Fans for FC Olympique Lyonnais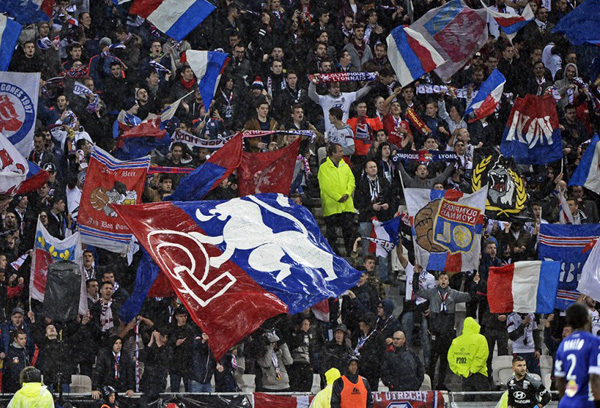 Earlier in 2016, French football club Olympique Lyonnais moved into a new 60,000 seat stadium, Parc Olympique Lyonnais. OL Images, a subsidiary of the OL Groupe that owns the club and is responsible for its media output, wanted a broadcast-quality HD infrastructure to produce programming at the stadium for its in-house television channel, OLTV.
The company intended to generate further return on its investment as well by using the same infrastructure to create and deliver matchday content directly to fans' mobile devices, as well as the two large screens and over 300 individual monitors located inside the new venue.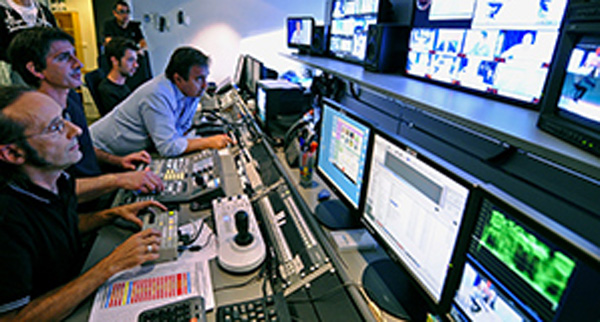 Consequently, the infractructure they chose to install is an EVS FanCast system and DYVI IT-based switcher, to encourage more active engagement with the club's fans. Aware of a new interest in producing broadcast quality content for fans, EVS has designed and is marketing the FanCast package as a recording and production system for multiple screens - specifically for sports teams and venue operators. It enables Olympique Lyonnais to connect with fans on matchday by delivering live action and instant replays to the in-stadium screens and monitors as well as fans' mobile devices connected to the venue's Wi-Fi.
The speed of FanCast means that specialty content, such as multi-angle replays, will reach the stadium's Parc OL mobile app less than two minutes after the action happens on the pitch. Interestingly, this gives fans inside the stadium an experience comparable to those watching the match at home on TVs and other devices.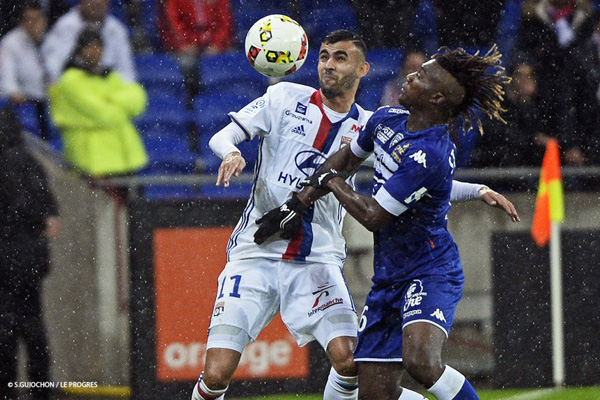 OL Images can also use its tools to create live pre- and post-match productions, plus daily programming for its in-house television channel OLTV. The channel, which has been available online and through French networks, recently moved its operations to Parc Olympique Lyonnais. Within the new stadium, it runs two dedicated studios, one overlooking the pitch and the other near the players' changing rooms.
There are two galleries and several editing rooms split across different levels and locations. The main gallery is where OLTV's programming is produced from, while the other one, located on one of the stadium's upper levels is used to create the infotainment that is played out on its big screens and monitors via the Cisco StadiumVision system.
The EVS live production infrastructure, which is spread across OLTV's gallery, is linked to the other via a high-speed network. This means that highlights and replays that are created in their main gallery can be browsed and played out from the second, infotainment gallery.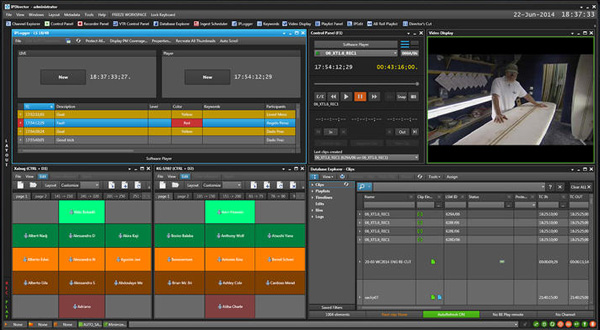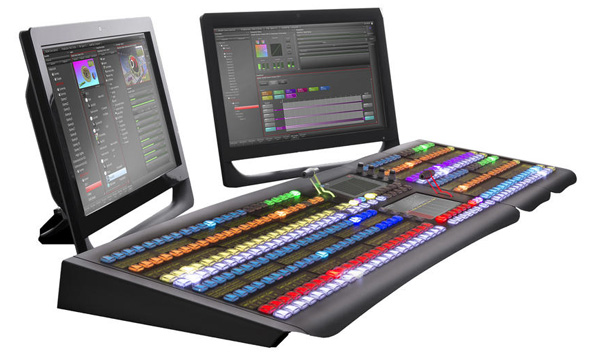 The EVS Fancast workflow includes an XT3 ChannelMAX live production server, used to record eight camera feeds including those from OB trucks and OLTV's own positions, as well as the playout of four video channels. Each gallery is equipped with an IPDirector system that controls the XT3 server and manages its content. Running alongside the C-Cast connected content platform - another part of the FanCast package - OL Images uses IPDirector to publish between 50 and 80 video replay or highlights clips per match to the Parc OL app. The new HD workflow also has an LSM remote control panel, used to create highlights and replays.
An EVS DYVI system inside the main gallery handles production switching of OLTV's live content. Depending on what is being produced, DYVI's IT-based configuration can be scaled so OLTV only needs to work with the resources required for that particular production. www.evs.com