Viacom18 Launches Hindi Movie Channel in the US With Amagi
Viacom18 has launched Rishtey Cineplex, a Hindi-language movie channel in the US, airing Bollywood and South Indian movies dubbed into Hindi. The channel is part of a growing range of content available from the Indian media and entertainment conglomerate Viacom18, a joint-venture between Viacom broadcast and cable and India's TV18 network. Viacom18 also airs Nickelodeon, MTV, Comedy Central and India's Colors channels.
Sudhanshu Vats, Group CEO at Viacom18 remarked that Indian films have now become a very widely-watched medium of entertainment around the world. "Launching Rishtey Cineplex helps us take advantage of the inherent relationship between the expatriate Indian population and the cultural inclusivity that our films evoke. We are enhancing our footprint across the US market, cementing the same home connection our network has built for viewers here."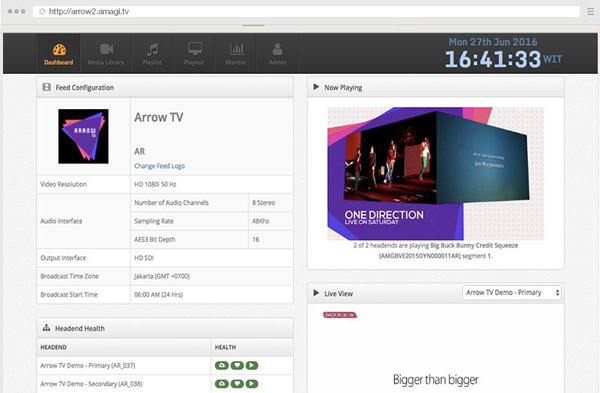 To deliver Rishtey Cineplex's content, Viacom18 is using Amagi CLOUDPORT managed services, a cloud-based platform that TV networks can use to run and control their own broadcast operations, 24x7 from any remote location. Functionality within its workflow ranges from content preparation to storage and archival, playlist management and scheduling, graphics insertion, hosted playout, last mile fibre delivery and continuous, multifeed monitoring, and includes options for automation.
The most recent version CLOUDPORT 3.0 is IP-enabled, supports live broadcast and is 4K UHD compatible. It supports near-live asset changes to broadcast playlists, real-time social media integration, and updated digital video effects.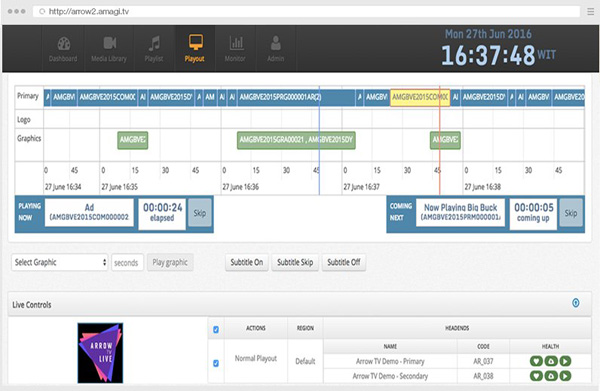 Offered on a platform-as-a-service model, at its core is the ability to virtualize playout on the cloud. This gives TV networks flexibility and agility to spin new channels and create regional feeds at short notice, to keep pace with changing viewer dynamics and preferences. CLOUDPORT 3.0 is deployed as a commercial-off-the-shelf platform using Intel servers, can also be placed at operator headends while leaving operations under the control of the broadcasters.
Hosted on Amazon AWS cloud infrastructure, CLOUDPORT service integrates with third-party partners to deliver the channel feed to Dish TV DTH TV operator in the US for distribution. An edge playout server is used to regulate and optimaise the viewing experience for the channel's audience, playing complex graphics and DVE based on the channel playlist. Furthermore, CLOUDPORT gives Viacom18 considerable flexibility to expand into new regions, now that all of its content assets are on the cloud. www.amagi.com