Teleste and Iskratel Develop Standards-based Delivery for Last Mile Broadband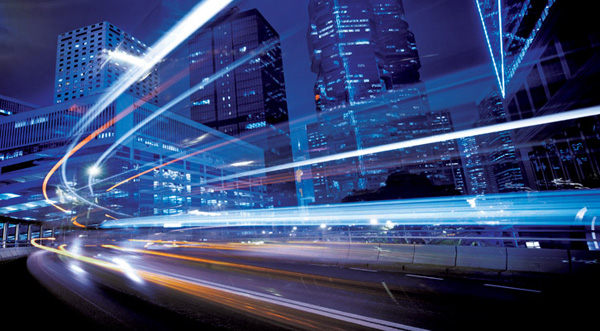 Teleste Corporation, a group of specialist companies in broadband video and data communications, has created a proof-of-concept with Iskratel, provider of integrated information and communications systems. It aims to bring a new system to market for the delivery of Internet-based broadband services that combines Iskratel's GPON system with Teleste's cable modem termination system, the DOCSIS Access Hub – or DAH.
GPON stands for Gigabit Passive Optical Networks. GPON is a point-to-multipoint access mechanism, recognised for its use of passive splitters in the fibre distribution network. It enables a single fibre from a central provider to serve multiple homes and small businesses, supporting all Ethernet protocols and using the Advanced Encryption Standard (AES) for security. Also, the end user can consolidate multiple services onto a single fibre transport network, reducing costs and infrastructure while increasing bandwidth.
DOCSIS, Data Over Cable Service Interface Specification, is a telecommunications standard that permits the addition of high-bandwidth data transfer to an existing cable TV system, which many cable TV operators use to supply Internet access over their existing hybrid fibre-coaxial infrastructure. It means they can make use of the existing last mile coax cabling as an extension of their fibre networks.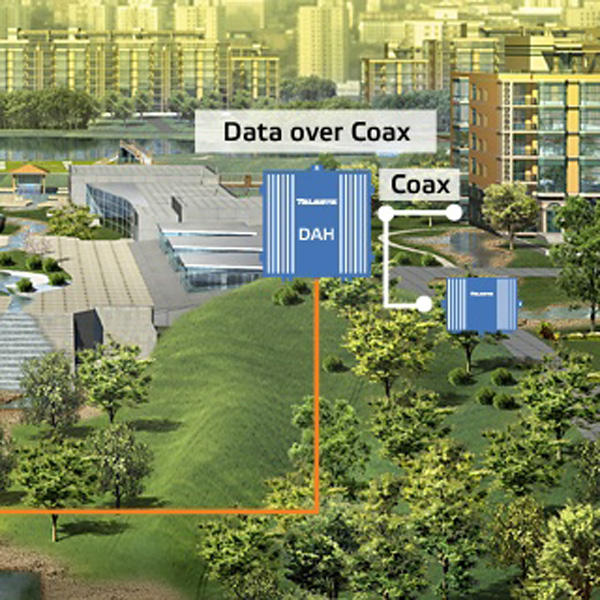 "DOCSIS used together with GPON gives operators a way to connect new customers to their high-speed networks. Last mile fibre is typically expensive and time-consuming to build, especially in developed urban areas. Where coax cabling is available, utilising the hybrid fibre-coax infrastucture opens the potential to optimize the costs and time to market when expanding multi-gigabit networks," said Olli Leppänen, VP of Distributed Access for Teleste.
Fibre to the home, or FTTH, is a target for access infrastructure providers, but there is no universal solution to broadband deployment. The hybrid systems with GPON and DOCSIS create a viable option for meeting consumer demand for increasingly faster Internet connections and reliable, versatile services. Both GPON and DOCSIS now have roadmaps to support future development of combined fibre-coax systems.
Iskratel has been working for some time toward smooth migration from the existing to the most up-to-date FTTH networks, and says that such combinations will continue to play an important role in achieving pure-fibre networks.
Triple-Play Services - Voice, Video, Data
Both companies believe that consumer expectations of triple-play services – that is, telephone, television and high-speed internet supplied as a single access subscription - tend to be very high, with cost, convenience and speed among the top criteria for buying such services.
An advantage of combining the GPON method and DOCSIS standard is that it allows a fast, economical way to deliver fibre-level broadband connections inside buildings with a level of service that equals using an all-fibre system.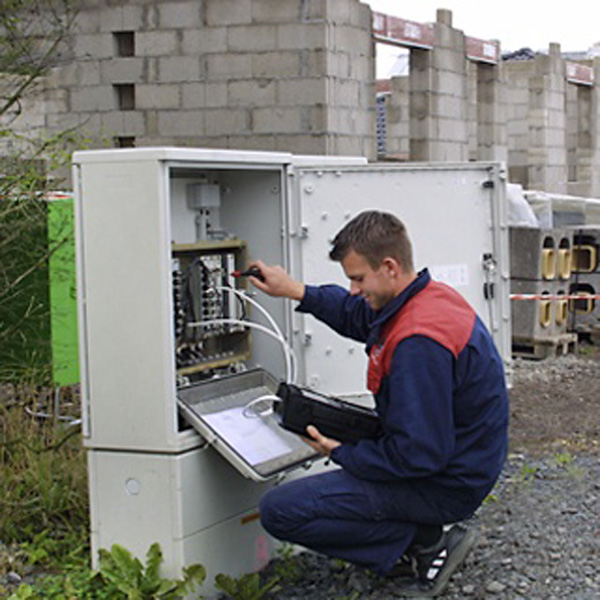 Operators can now utilise Iskratel SI3000 Lumia as the GPON optical line terminal and Teleste's DAH as the GPON optical network unit components to deploy triple-play services as a plug-and-play process. One DAH, for example, makes it possible to bring the IP network to every apartment in a building using the existing coax cabling - once a DOCSIS cable modem has been connected to the network, the services start running.
This can significantly reduce the time and costs of the deployment and enables gigabit speeds to subscribers. The approach also fits into locations where rewiring using new cables is not possible, often the case in European historical buildings and city centres. Moreover, both GPON and DOCSIS are based on widely used, standards-based methods, creating a reliable way for operators to distribute network upgrades. DOCSIS is a widely deployed broadband standard globally, capable of fibre-level speeds and supporting upcoming symmetrical 10 Gbps services.
You can find out more about this system from both Teleste and Iskratel at the FTTH Conference 2017, 14 to 16 February in Marseille, France. www.teleste.com www.iskratel.com