SuperSoccer Streams Live League Matches via Harmonic's VOS 360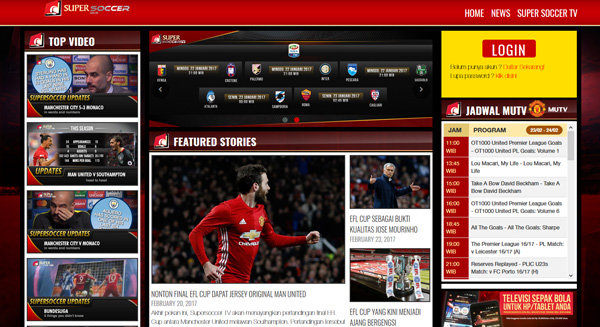 Indonesian sports aggregator SuperSoccer is now streaming live soccer matches, including Serie A Italian league games, over the web as an OTT and short term catch-up service to subscribers in Indonesia.
Interested in speed, flexibility and agility for the new service, the company uses VOS 360 software-as-a-service (SaaS) for media processing, hosted in the public cloud, maintained and monitored by Harmonic. SuperSoccer currently streams about 60 live soccer games a month in HD video quality at low bit rates.
"Being a relatively new OTT operator, we were looking for a video infrastructure solution with little to no CAPEX investment. Video quality and ease-of-use were also priorities for us," said Mirwan Suwarso, director at SuperSoccer. "The VOS 360 cloud service handles the entire workflow for our live OTT service - including ingest, transcoding, packaging and delivery - enabling our technical staff to focus on improving the app delivery experience for audiences. The VOS 360 service is also valuable in terms of the flexibility we have to control multiple profile bit rates and video quality to optimize the live streaming experience for customers."
Using the Harmonic VOS 360 service, SuperSoccer can create an entirely OTT subscription service that extends on-demand content to include live coverage of Serie A Italian league and World Cup qualifying matches. As well as supporting live streaming, the VOS 360 service can also make games available for seven days as catch-up TV, opening further potential revenue for the operator.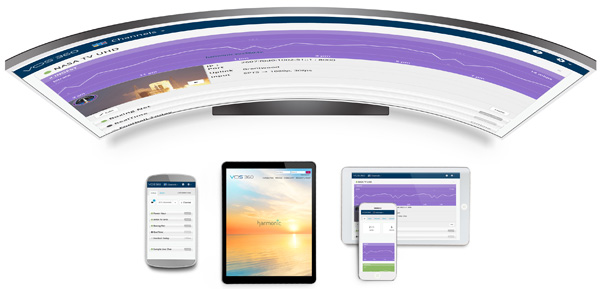 As one of the first cloud-native media processing services for professional applications, the VOS 360 service is maintained and operated by Harmonic 24 hours a day, controlling quality of experience and service availability. Built on public cloud infrastructure platforms, the VOS 360 service allows SuperSoccer to prepare and deliver content from anywhere, with geographic redundancy and operational resiliency.
Configuration, deployment and management is easy for the operator through VOS 360's automated video formation, which uses standard IT deployment templates to simplify setup of media processing and delivery workflows. Based on a pay-per-use model, the VOS 360 service remains affordable with options to scale up or down as needed. www.harmonicinc.com