Meredith Streams News via Wirecast Gear to Facebook Live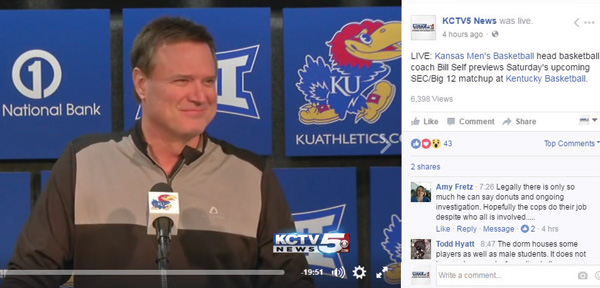 Digital television stations operated by Meredith Corporation's broadcast group, a publicly held media and marketing services company in America's midwest, has started streaming breaking news and news-related content directly to Facebook Live.
Meredith owns and operates 15 US digital TV stations in 13 regions including Atlanta in Georgia, Phoenix in Arizona, St Louis in Missouri, and Portland in Oregon - areas encompassing 12 million people or about 11 per cent of US households. The stations produce over 700 hours of local news weekly.
Recognizing the potential of streaming via social media to increase its actual reach into each of its regions, the Meredith TV Group issued a corporate directive to their digital content teams at its stations to use Facebook Live to reach new viewers that tune into social media more often than TV and connect with regular viewers outside of normal news cycles.
Facebook Live is a bit different to other live streaming services in that users following the operator are alerted when a video is posted and can tune into the broadcast. At the end of the video, it will be posted as a permanently available feature on the timeline. "Since live video news is a key service that we supply through television, we can use Facebook Live to expose our branded media on Facebook and share the news programming that airs on our main channels," said Larry Oaks, Vice President of Technology, at Meredith Corporation.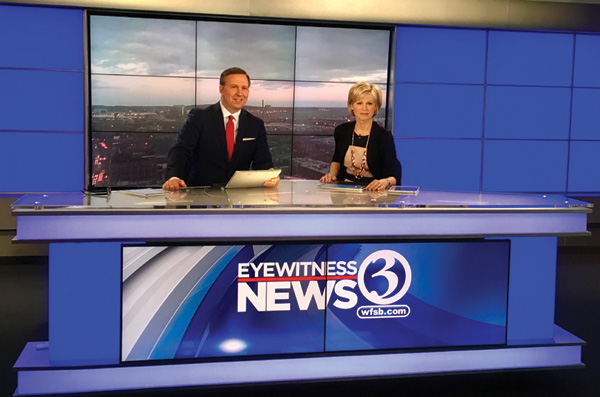 To support its social media strategy, Meredith has purchased and installed Telestream's Wirecast Gear streaming hardware at all of their locations across the country to regularly stream content via Facebook Live and eventually to other social platforms. The company became aware of Wirecast through Telestream itself - Meredith has been using Telestream's Vantage platform running on Lightspeed servers to automate their media processing operations for the last seven years.
The digital content teams at each of the stations will determine what content streams live on Facebook Live, including live breaking news outside of the typical news cycle, live camera feeds and field reports, simulcasting of live TV news, pre-recorded studio-based news content, public service information and promotional content for news. Larry said, "Because Wirecast can interface with our routers, we can drive any content from our facility or a remote shoot to Facebook Live, complete with branding."
Since local news is time-sensitive, ease-of-use and speed are primary challenges that they needed to address. Wirecast Gear appealed to Meredith because it integrates the core tools needed for streaming production, including a simple interface and straightforward operation, with image branding, graphics and keying for the placement of logo bugs. Functionality covers multi-camera switching, audio mixing, roll-ins, green screen keying and other production tools. Connections for going live on the major social media sites are quick as well.
"Wirecast Gear integrates the live production functions we use into a single, compact system," said Larry. "More important, Wirecast makes it simple to set up a secure connection, reliable enough to start streaming media to social destinations. We choose Facebook Live from a pull-down menu and it facilitates whatever handshake, log-in or settings we need to start streaming."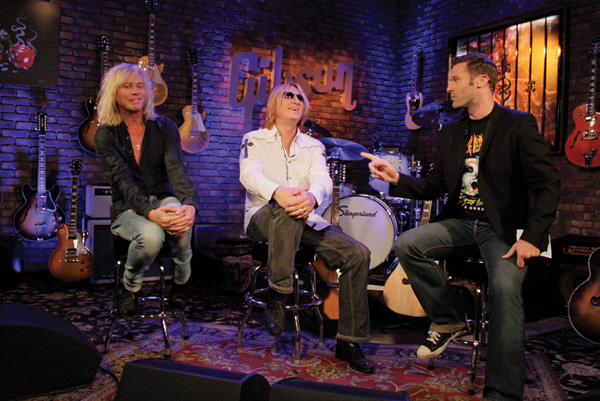 Wirecast Gear includes the Wirecast streaming software loaded and configured on turnkey, qualified, compact computer hardware built for most live streaming situations. Typically, the local stations' house routers feed video to one or more of the device's four inputs. Otherwise, the video feed can be from HD-SDI cameras, iOS and webcam devices, remote video feeds and other acquisition devices and sources.
When streaming to Facebook Live, once you have selected Facebook as the desired output destination from a dropdown menu, you can also select the precise destination page or site to stream to, choose a stream type and encode setting, and save a recording of the live broadcast for future reuse or archive. www.telestream.net