Norway's TV 2 Works with Nevion on Software Defined IP Network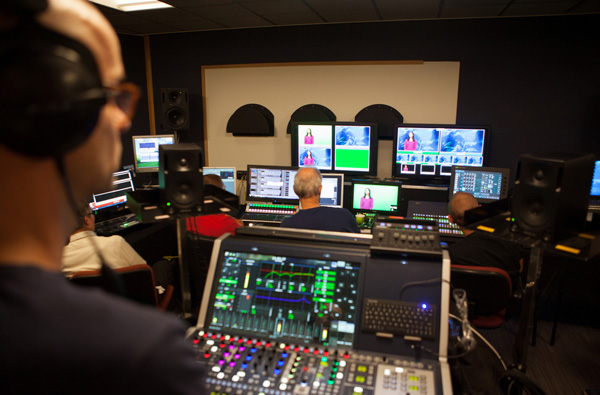 TV 2, the largest commercial television broadcaster in Norway, is in the process of building an IP-based software defined network (SDN) that will connect studios, control rooms and data centres within and between what will be the company's two main production facilities. The system, which is part of TV 2's move to IP across its whole production workflow, is expected to help its teams make better use of production talent, equipment and locations.
One of the new production facilities TV 2 is planning to move to in 2017 is located in Norway's second-largest city, Bergen. Called Media City Bergen (MCB), the installation will be IP-based and use the new SDN core network for all live production and broadcast routing requirements. A combination of standards-based native IP and existing baseband equipment has been purchased from several different vendors. The MCB facility will also be connected via IP to the second new all-IP facility located in Norway's capital, Oslo, 460km away.
Distributed Architecture
A key objective of the project is to gain flexibility and efficiency in live production by enabling any control room to be used with any studio across both locations, and by sharing processing capabilities located in the data centres.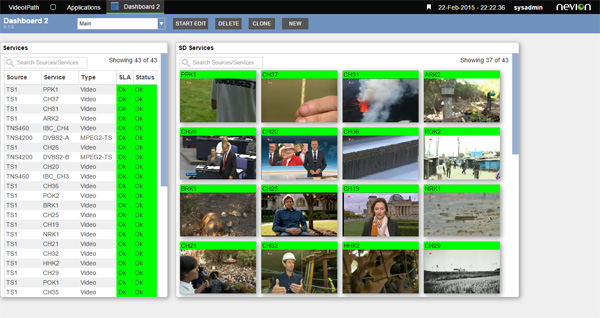 The SDN IP media core network at MCB comes from Nevion and will be under the control of Nevion's orchestration software, VideoIPath. The software will be used for both connection management and monitoring. The network is based on a distributed spine-leaf architecture, with Cisco Nexus 100G spine switches at the core and Nevion eMerge 10GE and 40GE switches deployed as redundant top or rack leaf switches.

Nevion Virtuoso software-driven media nodes will be used for adaptation, processing and monitoring of uncompressed and compressed signals for in-facility adaptation requirements. Virtuoso will also handle JPEG 2000 encoding and uncompressed transport between Bergen and Oslo. Dual path network transport with SMPTE 2022-7 seamless IP protection switching (SIPS) for all media streams will result in high availability.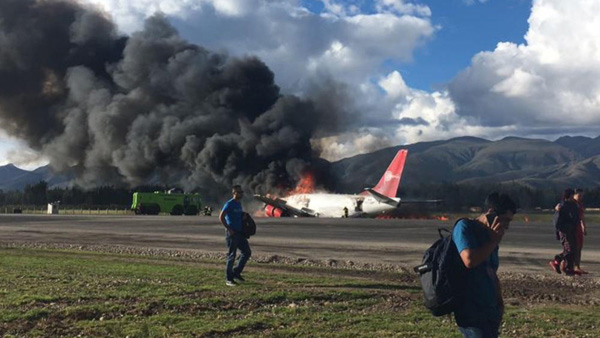 Error-Free Transport
Transmitting the same RTP/IP stream across two diverse network links enables receivers/decoders to use SIPS, supporting error-free transport in case of packet loss or link outages as long as a packet arrives on either of the two network links. In SMPTE 2022-7 SIPS configurations, each module can perform IP adaptation of up to four HD/3G signals in each direction, maintaining, for example, 16 input and 16 output HD/3G signals per 1RU on the 4 slot Virtuoso.

Media transport within the facilities will be based initially on SMPTE 2022-6 for video and AES67 for audio, all synchronized to the usual Picture Transfer Protocol PTP, with a migration to SMPTE 2110 planned in due course once the standard is ratified. While 2022-6 is important during the transition to VoIP because it supports packetization of the SDI raster, SMPTE 2110 will have a set of standards for IP media networking with separate essence flows, beginning with sub-parts for uncompressed video, PCM digital-standard audio and ancillary data.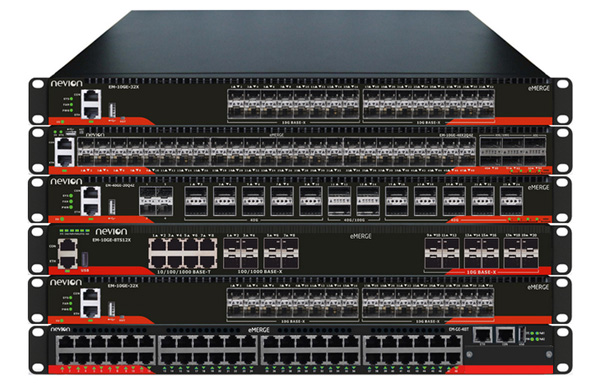 Ole Johan Skogheim, Lead Systems Architect at TV 2 said, "We saw our move to new facilities as an opportunity to rethink how we produced content. We could have taken the safe route of building a baseband facility, but the benefits of moving to IP in terms of flexibility and cost were compelling. Nevion showed us how the infrastructure has reached sufficient maturity to support our plans. Nevion's IP experience, combined with their continuing role in shaping IP standards and architectures for facilities, were major factors in our decision to opt for their products and services." nevion.com