Media Apex Streams and Records Live Events with AJA HELO
In California, live streaming has become a typical means of distributing music festival content, creating new opportunities for Media Apex Productions, who specialize in multi-camera production. They now have a full calendar lined up for the rest of the year including music festivals like Reggae on the River and the Enchanted Forest Gathering, plus other favourite events that require live streams and archives. The company recently updated its workflow with AJA's HELO appliance for H.264 streaming and recording.
The HELO stand-alone hardware handles both SDI and HDMI I/O. It can simultaneously stream out to a CDN, and meanwhile encode and record original camera quality H.264 files to either SD cards, USB storage or network based storage – performing both tasks at the same time.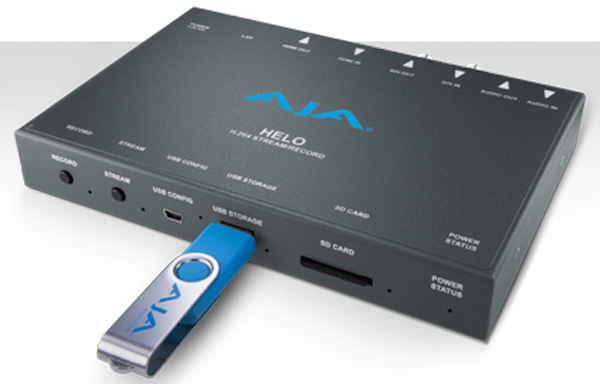 "I can use HELO to control streaming, recording and archiving into one small box, which until recently really hasn't been possible. Before HELO, I needed to rely on several different applications for these tasks, including a dedicated laptop just for archiving," said Media Apex director Chris Smith.
His live streaming set-up typically includes multiple cameras fed into a Panasonic board for live switching of signals that are then sent to a laptop running Telestream Wirecast through to HELO, which carries out the live streaming online and recording for archival purposes. Wirecast is incorporated into the workflow to add title graphics and ad content into the live signal.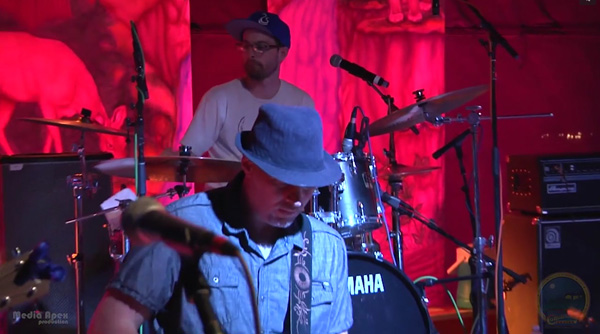 While working on a recent event, Chris was able to successfully stream hours of content to Facebook and record for archiving in a single stream using AJA HELO. "I have now found a dedicated spot for HELO in my workflow," he said. "The way it works with both Wirecast and for archiving gives us a second back up. If I have an artist who wants their recording immediately, all I need to do is plug in a thumb drive, and I can hand it to them as soon as they come off stage. It's very easy."
As live streaming has become more popular on the festival circuit for its ability to extend audience reach and boost interactivity, the medium has created a niche for Media Apex and similar companies. Chris believes it adds a layer of involvement and excitement for audiences, and for Apex, there is huge potential on the sponsor side. "I can integrate sponsor graphics and ads through my Wirecast - HELO workflow, and stream them out to multiple sites like Periscope, Facebook and YouTube," he said. www.aja.com