Imagine Communications Builds Software-Only Cloud Compression Platform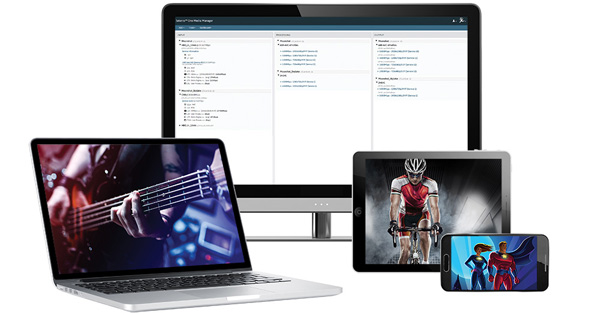 Imagine Communications' Selenio One XC is a software-only version of the company's multiple-purpose compression platform, and is able to carry out various encoding, transcoding and related processing operations from the one platform. Optimized for primary and secondary distribution, it gives content owners and video service providers a chance to increase efficiency by delivering more channels over existing distribution infrastructures.
Modular in the Cloud
Selenio One XC software is powered by Imagine's Zenium microservices, used to develop modular platforms. It can be deployed with an optional statistical multiplexer, which helps design signaling for the best possible video quality and bandwidth efficiency in a given setting. The cloud-native nature of the system also means media companies can support both on-premises and cloud-based deployment modules - or a mixture of the two - and meanwhile take advantage of the better computational capabilities now available in commercial off-the-shelf (COTS) hardware.
Imagine favours the adoption of new systems in media facilities in a modular fashion, aiming to reduce complexity and improve integration across workflows and their existing operational divisions. Selenio One is among their first platforms to support that approach, and may be set up in different configurations to optimise for density, quality and cost, with all Selenio One elements controlled by a common user interface.
Service Provision
The new Selenio One XC initially targets video service providers, emphasising high video quality and efficient linear transcoding. It can run in Linux-based virtual machines, making it deployable in many different datacentre and cloud scenarios. It supports H.264/MPEG-2 to H.264/MPEG-2 IP-based transcoding.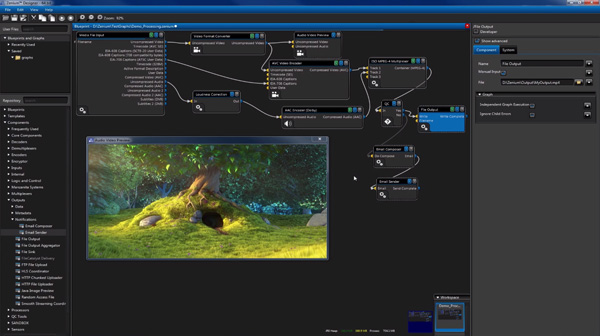 As mentioned, the software can also be paired with an optional multiplexer. This option merges data packets from multiple input lines and forwards them to multiple outputs in a bandwidth-conserving manner. This way, many data flows can share capacity on one transmission path that manages the entire flow to show less rate variation compared to single flow components. Selenio One XC is scheduled to support adaptive bitrate (ABR) processing for OTT distribution operations in the busiest periods.
Common Codebase
All configurations of Selenio One share a common management system, enabling all encoding, transcoding and processing functions to be controlled and managed through a single system and interface, and use the same Zenium codebase for common functions. Consequently, new developments such as future formats can be added as they are developed, and may be shared across different configurations within the Selenio One platform or by other Zenium-based systems in Imagine's line-up.
Instead of relying on proprietary codecs, for example, Zenium's extensible plug-and-play model helps integrate new and third-party codecs more quickly, optimise compression across multiple applications, and so on.
Selenio One
The Selenio One platform was launched in January this year. At that time, Selenio One XO hardware was released and focused on distribution of high video quality ABR and linear channels using a high-performance GPU supporting HEVC/H.265 and AVC/H.264 encoding in both ABR and linear transcoding formats, for both types of channels, at extremely high densities. In its full-sized 4.3-RU server version, it can support up to 720 ABR profiles or 360 HD linear channels.
Selenio One XO and XC can be deployed in tandem to address specific compression requirements and allow hybrid set-ups that align with available compression resources and market demand across linear, multiscreen and OTT applications. Both products are being demonstrated at the 2017 NAB Show. www.imaginecommunications.com