Elemental Advances Fast, Scalable Live Video & VOD Processing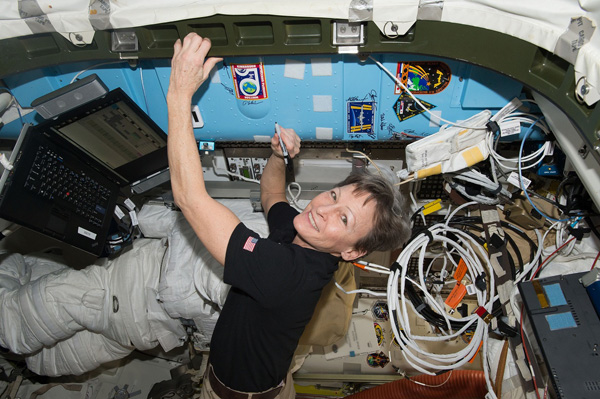 Elemental Technologies' video processing systems at NAB 2017 support TV operators building and scaling new delivery workflows. The company is also hosting a live Super Session with NASA.
For encoding of live video and audio, the new systems increase and throughput for real-time performance via Elemental Live. The top-level L700 version of the software is now capable of supporting 4K workflows such as 4Kp60 plus 4Kp30 simultaneous transcoding. A new, lowest-cost version, the L000 series will be shown as well, a single-channel video encoder designed for cloud contribution and performance suitable for HD and SD applications in public, education and environments where portability, power consumption and hardware footprint are priorities.
New higher-density versions of the Elemental Server - the S100, S300 and S500 Series - can transcode large file-based video content libraries faster to help turn around ongoing updates to VOD catalogues, for example.
Updates to the Elemental Delta video delivery software also supports nearly instant creation of catch-up TV or clipped VOD assets from a live stream, producing broadcast-quality content. A single Delta node is built to support up to one million assets, useful when deploying large VOD catalogues, and facilitates management of live-to-VOD asset lifecycles. Elemental Delta users will now be able to build expansive VOD libraries with extended time-based availability, limited only by storage.
Elemental Live and Elemental Server are now able to process HDR video content by transforming any input into HDR 10 or Hybrid Log Gamma format for broadcast or VOD delivery. By handling a mix of existing standard dynamic range and HDR content, including promos, advertisements and program content, HDR channels can now be brought to market more readily. Existing static and motion graphic overlay assets can be reused to allow a single motion graphics workflow for both SDR and HDR broadcast channels.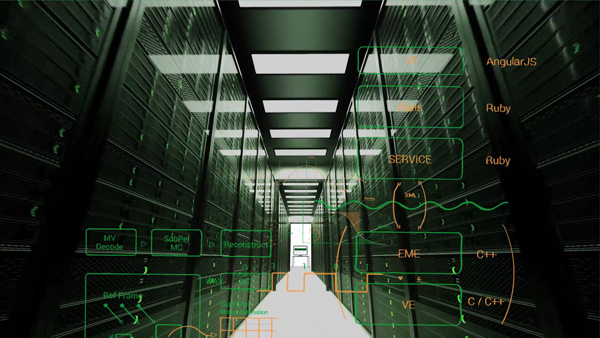 Elemental's developments in content contribution on-premises and to the cloud include live video over IP delivery and transport. For example, Elemental Live will add support to receive JPEG2000 transport, a relatively new, high-quality contribution format, over the TR-01 IP protocol delivering live contribution feeds to on-premises or cloud-based Elemental Live software.
In the interest of better viewing quality, ingest and egress of high-quality codecs, including HEVC 4:2:2 10-bit and 8-bit and AVC High 4:2:2 Intra Profile, is also possible now both on-premises or in the cloud. Updated algorithms allow more versatile two pass VBR encoding and improved J2K decoding efficiency, optimising video output quality for small- and large-format playback devices.
Further to cloud-driven workflows, updates to Elemental Cloud enable live channel playout from the cloud with content sourced from Amazon S3. Completely cloud-based new channels can be made instantly available, anywhere in the world, for resiliency or proof-of-concept using standard automation processes.

New integrations with cloud-based ingest systems include AVC and HEVC codecs using RTMP and RTP with forward error correction. Other integrations are designed to promote J2K TR-01 contribution, allowing standard contribution sources to be ingested into cloud services.
Elemental will display the Amazon Elastic Transcoder at NAB as a scalable, cost effective service for content owners and content producers to convert media files from their source format into versions that will play back on devices like smartphones, tablets and PCs. The service is managed transparently and automatically.
Live Streaming the Australian Open
As an example of the products outlined above, in January 2017 Seven Network in Australia made every match of the Australian Open tennis championships available live with the launch of an OTT live sports channel called 7Tennis on which viewers streamed about 64 million minutes of live play. Seven partnered with Elemental and Amazon Web Services for the complete live workflow and an integration between Elemental and AWS.
The Australian Open was the culmination of Seven's month-long Summer of Tennis broadcast, streaming live tennis across six national tournaments and giving fans access to 16 live matches at once and Video on Demand. On top of Seven's terrestrial broadcasts, 7Tennis could be viewed via the web, iOS, Android, TVOS, Telstra TV and FetchTV. A $9.99 AUD premium option allowed fans to upgrade their viewing experience with HD, full-match replays and faster access to streams without pre-roll advertising.
As part of the network's software-based approach to live video processing and content delivery, on-premises Elemental Live encoders in a redundant portable rack kit streamed 16 court streams from Seven's Melbourne Park production. The encoders also inserted Video Advertising SCTE triggers for downstream Dynamic Advertising Insertion with partner Yospace, plus video slates, in effect creating 16 TV channels to extend the conventional broadcast.
Delivering 1080P video reliably at scale required redundant Amazon Direct Connect networks connected to an Amazon Virtual Private Cloud hosted on AWS. The private cloud hosted a scalable origin architecture using NGINX web servers for delivery over Amazon Cloudfront CDN. In Seven's Broadcast centre, Elemental Conductor orchestrated 24x7 streaming encoding for a broadcast simulcast with the network's existing Elemental Live headend and Akamai CDN.
The new live content delivery model was a success for Seven, setting a benchmark for the network's live streaming capabilities, and helping to monetise premium viewership.
Elemental and NASA at NAB
During an NAB Show Super Session, a live 4K stream will enable NASA astronaut Dr Peggy Whitson on the International Space Station to converse with AWS Elemental CEO and co-founder Sam Blackman, who will be at the Las Vegas Convention Centre. In conjunction with the live 4K streaming event, NASA astronauts and experts will take part in a panel with Elemental staff members.
The full event will be available to the public for multiscreen viewing in live 4K and down-converted HD video here at AWS Events. A VOD asset will be available after the event in lower resolutions on the NASA TV Channel and in HD and 4K at the same location. 4K-capable devices will be required to view 4K content. AWS Elemental will deliver the live stream of the event via an AWS workflow that includes AWS CloudWatch, Amazon Route 53, and the Amazon CloudFront CDN for public access in both 4K and HD. Roberts Communications Network in Las Vegas is supplying the satellite downlink truck for the transmission from Johnson Space Centre to the LVCC. Christie will supply full-resolution 4K projectors for in-room display during the Super Session. www.elemental.com