TVU Networks' IP Video Workflow Gains Speed and Reliability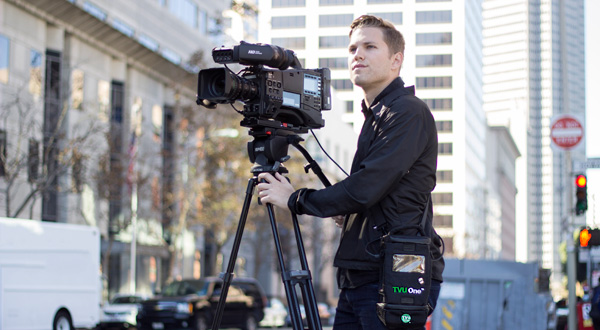 TVU Networks has expanded its IP-based video workflow with hardware and software, workflows and services designed for live video acquisition and production. Products range from mobile uplinks to social media content production to transmitters.
At NAB TVU is launching a new system for web-based live production, TVU Producer. Running completely on an existing TVU Transceiver, broadcasters can use TVU Producer to produce live content to social media. It has a simple Web interface and supports Facebook API, making it possible for a station's digital producer to work within the same broadcast workflow as the traditional TV producer. Users can switch directly between incoming TVU transmitter sources, SDI inputs and uploaded video slate sources, add a graphic overlay and stream the produced output to social media sites including Facebook Live and YouTube Live.
The TVU One mobile IP newsgathering transmitter now supports the H.265/HEVC video compression standard. It can make use of both HEVC video compression and TVU's proprietary Inverse Statmux Plus (IS+) transmission algorithm - which transmits HD quality video with half-second latency. TVU One with HEVC is available with embedded modems and can transmit simultaneously over multiple connections, including cellular, microwave, satellite, BGAN, WiFi, and Ethernet.
TVU Router, which can deliver over 200Mbps of secure, high-speed, untethered Internet connectivity to remote locations, is now a software option for TVUPack and TVU One transmitters. TVU Router allows users to send and receive IP-based data from a remote location to any other location using the Internet. With TVU Router as a portable field access point, users can transfer and receive files, stream video, search the web, and use any IP connected device or service to pass data.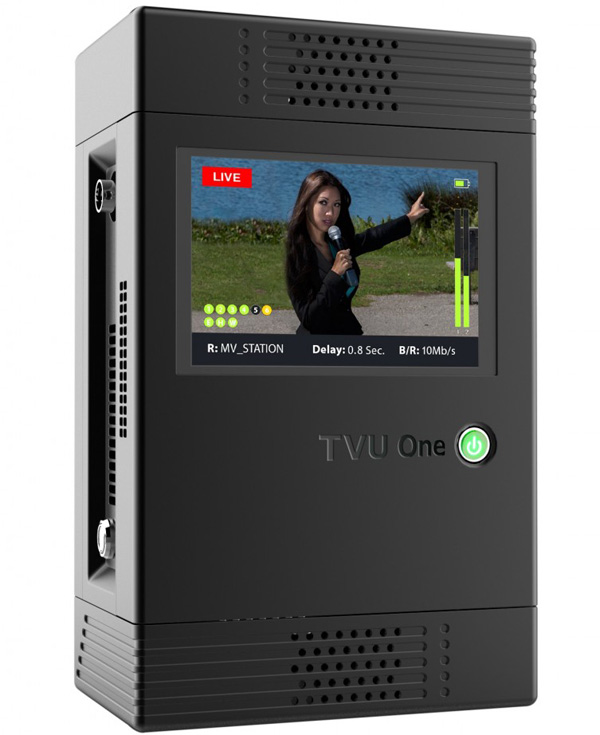 TVU is demonstrating version 6.0 of the portable transmitters and the Remote Production System RPS version 3.0. The transmitter update includes Progressive Download, which improves field production by sending at high-speed a mirror-image, error-free copy of a camcorder's recorded content to the studio as it is being shot. A new VoIP service also runs on TVU devices for good quality, two-way communication between the studio and the field. TVU will also add optional SMPTE 2022-6/-7 high bit-rate IP output support through the TVU Transceiver for those who need to integrate with studio IP workflows.
TVU RPS version 3.0 will gain the ability to synchronize across multiple unit pairs for additional channels, add a VLAN tunnel in order to connect any IP device between the field and studio and add support for VoIP.
TVU is announcing new company partnerships at the show, including its new integration with the AP ENPS news production management system for a newsroom content acquisition workflow. TVU and AP are partnering to improve the field newsgathering workflow process with metadata-based linkage of media content to specific news story assignments at the point of acquisition.
The integration automates and accelerates transfer and ingest of the linked content to the studio and within newsroom production systems using a combination of AP technology with TVU's new Progressive Download function, which automatically mirrors content recorded in high-resolution to the TVU transmitter's internal SSD, making it immediately available for transfer to editors. www.tvunetworks.com