Síminn Deploys Broadpeak's Multicast ABR for 4K Multiscreen Services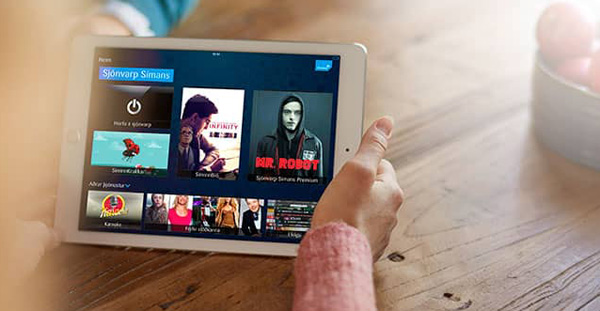 Icelandic telecommunications operator Síminn has launched a service supporting 4K video content with new set-top boxes capable of reception through Broadpeak's nanoCDN system. Accessing home networks, nanoCDN's approach helps Síminn to manage the consumption peaks of live services affordably for an unlimited number of simultaneous viewers using only a few megabits per second from its network. Broadpeak's system relies on a multicast approach to achieve efficient use of bandwidth and high-quality video delivery with zero latency.
"When setting up 4K video delivery services, we were aware that the quality of experience has to be exactly right. Beyond this, we needed a system that would provide an effective, scalable approach to managing live TV peaks and latency issues," said Eric Figueras, CTO at Síminn. "We chose Broadpeak because they have been devoting a lot of attention to multicast ABR. Having developed their nanoCDN years ahead of the market, Broadpeak can achieve a superior quality of experience for end-users and the best usage of our IP network bandwidth."
nanoCDN multicast ABR makes live HTTP video delivery to any device highly scalable by using Síminn's 4K STBs as active components of the operator's content delivery infrastructure. By converting multicast to unicast, nanoCDN enables Síminn to deliver a higher quality of experience, bringing latency for live multiscreen streaming to the equivalent of what is experienced with IPTV. nanoCDN also unifies Síminn's operations by enabling the operator to support a single headend and DRM for all multiscreen devices.
Broadpeak is a developer of CDN systems and live and VOD servers for content providers and pay-TV operators. At NAB 2017, the company showed nanoCDN multicast adaptive bitrate 2.0, a new version of nanoCDN. To increase scalability it turns millions of broadband gateways, cable modems, Wi-Fi routers or set-top boxes into active components of an operator's content delivery infrastructure. It delivers low latency for live video streaming and live HTTP TV service delivery via satellite, and can be integrated into Consumer Premises Equipment Broadpeak's third-party technology partners.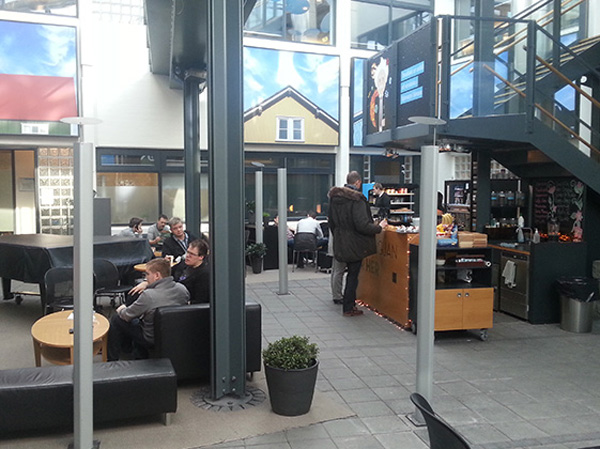 "Ideally, pay-TV operators would transition from legacy IPTV or digital broadcast live streams on STBs to all-ABR, with the effect of having a single implementation to address all devices. But two challenges have stood in the way of such a transition - lack of scalability for managing live TV peaks, and latency issues during live streaming," said CEO Jacques Le Mancq at Broadpeak. "nanoCDN was developed to address both issues, in a secure manner. We believe that multicast ABR technology is a critical elements in implementing a converged video delivery architecture for television."
nanoCDN multicast ABR 2.0 also adds support for satellite networks, as well as cable and telecom networks. The system allows satellite operators to deliver live and on-demand services across tablets, smartphones, connected TVs and other OTT devices. broadpeak.tv