Evertz Wins IABM Award for Discovery's AWS Playout & Delivery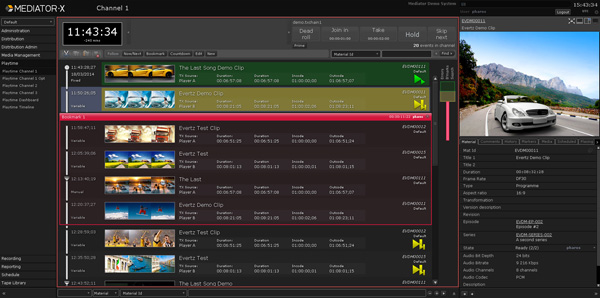 Evertz Microsystems has received the IABM Game Changer award from NAB2017, recognising Evertz' new public cloud playout and non-linear delivery system built in partnership with media company Discovery Communications, who is working with Evertz to migrate its broadcast playout and channel origination to Amazon Web Services, AWS.
This system's workflow uses Evertz Mediator-X, OvertureRT LIVE and Render-X to enable virtualised playout in public cloud, private cloud and hybrid architectures giving media companies the agility and flexibility to dynamically scale their operations. These completely software and IP based products from Evertz have been specifically designed for use in virtualized environments.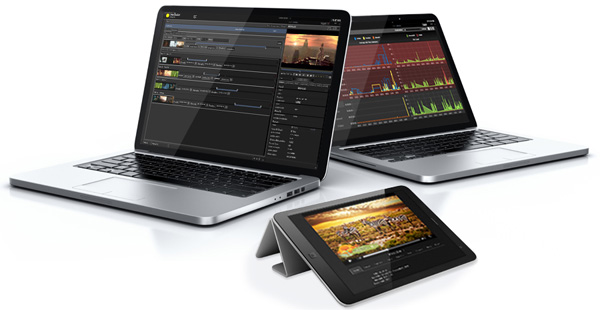 Discovery will deploy Mediator-X Media Asset Management and automation on top of the OvertureRT-LIVE-VM virtualized channel playout engine. Mediator-X's workflow engine optimizes the preparation and distribution of content for both linear and non-linear playout applications. Its automation helps manage the complexity of multichannel playout operations but also incorporates infrastructure management functionality that controls the dynamic spin up/down of virtualized services.
OvertureRT-LIVE-VM meanwhile operates in a virtualized cloud environment, working as a comprehensive linear playout engine with traditional master control functionality, advanced branding capabilities and support for live events. Discovery can use the system to host and operate all core services required for a linear playout channel in the public cloud. Render-X is a transcoding and conform system that transcodes and repackages content for both linear and non-linear distribution.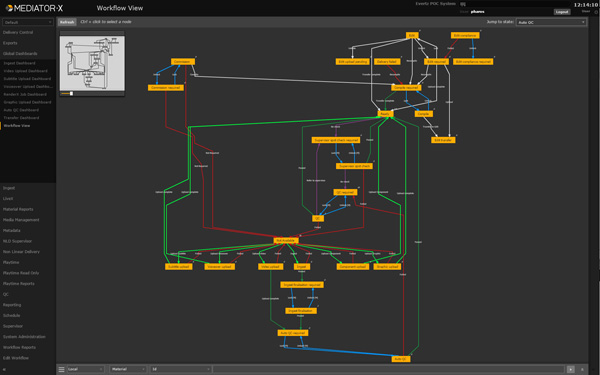 Amazon Web Services supplies the cloud infrastructure on which Mediator-X and OvertureRTLIVE-VM operate. AWS is a scalable and geographically diverse pool of EC2 compute instances, as well as S3/Glacier cloud storage. By utilizing Mediator-X along with Evertz' MAGNUM software defined video networking (SDVN) architecture and VistaLINK PRO, Discovery operations staff will have control capabilities for both on-premise and cloud-based services. System control and routing is achieved using MAGNUM SDVN. VistaLINK PRO handles network management and monitoring for the system.
The system's ability to rapidly spin processing resources up or down aims to reduce time to market, optimise costs and enable earlier revenue recognition from new product launches.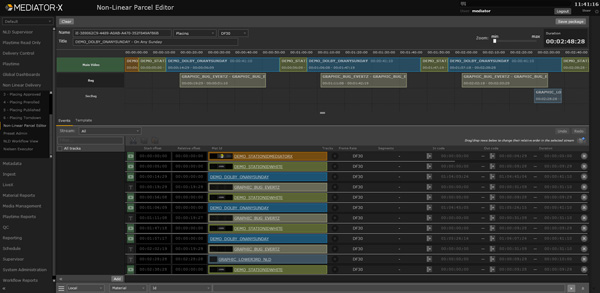 Dan Turow, Vice President of File Based Solutions at Evertz, said the company believes Discovery Communications' vision and commitment to deploying an AWS based channel playout architecture has been instrumental in driving the large scale adoption of this kind of infrastructure. This deployment is expected to serve as a framework for other media companies in the future.
The IABM Game Changer award, presented every year at the NAB show, acknowledges technical achievements in the media industry. In addition to Evertz' winning channel playout system, Evertz' evEDGE software defined compute and routing platform was also selected as a finalist for the IABM Game Changer award in the Content and Communication Infrastructure category. evEDGE uses generic processing hardware in conjunction with user configurable microservices. Its flexible architecture means that users can reconfigure processing cores as application requirements change. www.evertz.com