Jellyfish Pictures Virtualises VFX Studios on PC-over-IP Infrastructure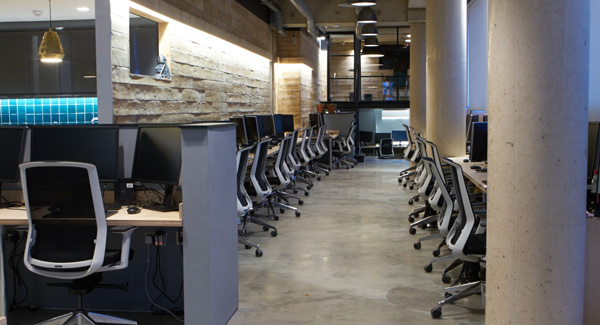 Jellyfish Pictures has opened two new virtual visual effects facilities in Oval, London, creating one of the first virtual VFX studios in Europe. The new sites extend Jellyfish Pictures' established studios in Brixton in South London, and Fitzrovia in central London, and increase capacity by a further 70 artists, which gives the company a total workforce of about 200 employees.
With no hardware housed onsite, Jellyfish Pictures' Oval studios operate in an environment based completely on PC over IP infrastructure, powered by the Brixton facility, where the new studios' servers are housed. Exponential-e cloud communications services provider installed a 10 Gig Ethernet network, on which distributed Strongbox Technology workstations are virtualised through Teradici remote visualisation software.
Strongbox custom-build fast workstations, servers and render farms using chosen components and optimizing each machine for specific markets. Terdici develops software deployed in virtual and cloud environments, such as remote workstation installations, to manage how compute power is provisioned and used.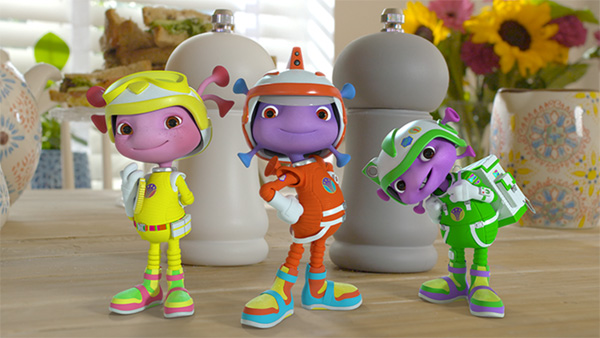 'The Floogals' are in production at Jellyfish Pictures in Oval, London.
The same network connects all four offices onto the same circuit. All sites sit on the same logical WAN, which gives access to software defined storage from Pixit Media and enables remote collaboration and support for flexible working practices. Pixit designs IP based data storage platforms for media and Entertainment, adopting a data-aware software-defined approach in order to remain vendor agnostic by using off the shelf hardware.
The offices at Oval aim to promote an amenable workplace environment for artists due to lack of noise from servers, as well as allowing a scalable, efficient and economic way of working. Security is also expected to be better because all support is managed remotely and directed to a central source instead of individually across many different desktop computers.
Jellyfish CTO Jeremy Smith led the technical side of the project and said, "Within three years our workforce expanded to 170 and is now exceeding that number. After running out of floor space at our first two offices in Fitzrovia and Brixton, we wanted to open a third and fourth office near The Oval. By linking different cloud systems with Exponential-e's network, we had the basis for a new virtual office, allowing us to set up our new premises relatively simply by extending our existing workloads."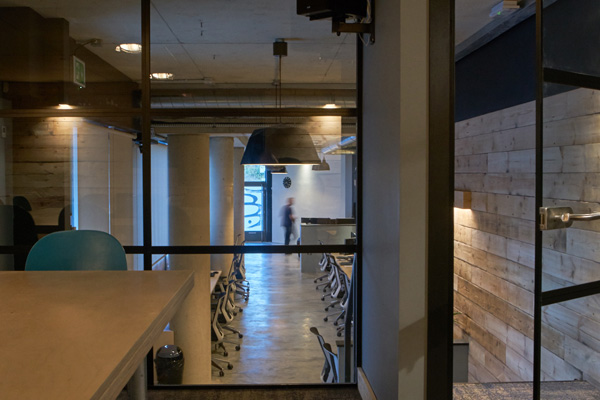 CEO Phil Dobree at Jellyfish Pictures said the infrastructure at the new Oval offices means they can respond quickly to spikes in demand and treat resources as if they are all centralised, whether they are based on private or public cloud storage. "We now have the capacity to scale computing power and deploy virtual workstations instantly when taking on demanding projects," he said.
Both Oval studios house Jellyfish Pictures' animation teams, extending beyond the team already in the Brixton Studio where work is well underway on the return of Dennis the Menace in 'Dennis and Gnasher'. Current work at the Oval studios includes 'Bitz and Bob', a new Cbeebies and Fremantle Media preschool animated series designed and directed by Jellyfish, and the second series of the US children's show, 'The Floogals'. jellyfishpictures.co.uk