ATEME Delivers 2017 French Open to LiveLike VR App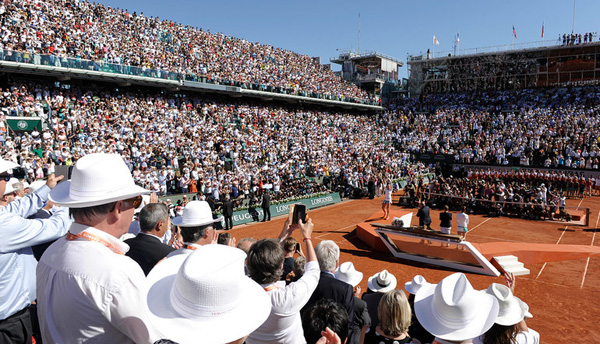 A Virtual Reality application from LiveLike was available throughout the 2017 French Open tournament from 22 May to 11 June 2017. The application made an immersive 180° and 360° live viewing experience available to tennis fans for free on iOS and Android devices. It uses the TITAN Live compression, developed by LiveLike's partner ATEME, to encode UHD signals at various bit rates in order to supply the optimum video quality to the different types of tablets and smartphones French Open viewers were using.

TITAN Live is a high density software compression system, designed to preserve video quality for cable, DTH and OTT live delivery. It supports SD, HD and Ultra HD content and operates entirely on the CPU. TITAN Live is also hardware agnostic and runs equally well on Linux, Windows and Virtual Machine operating systems.
"The French Open organizers wanted to take a pioneering approach to delivering this year's tournament in Virtual Reality to fans, at scale and with very high quality. More important, fans have really loved the experience and gave the app stellar ratings. The experience attracted an impressive viewership for its first VR edition of the French Open," said Fabrice Lorenceau, cofounder and head of production at LiveLike.

ATEME and LiveLike have been working together for more than two years, focused on improving users' Virtual Reality experience. Claude Stoffel, EMEA sales director at ATEME, remarked, "Even as viewer demand and expectations continue to change so rapidly, it is nevertheless significant that viewers can watch a tennis match at home as if they were a few feet away from players. By combining live encoding like TITAN Live with accessible VR applications like the one for the Open from LiveLike, we are changing the future of television."
ATEME has based TITAN Live on the 5th generation of its STREAM compression engine, which optimizes delivery by achieving the best possible video quality at the minimum bitrates through the use of accelerated parallel processing. TITAN Live also meets current and future requirements by addressing main screen and multi-screen applications, from low resolutions up to UHDp60. www.ateme.com