NRTV Switzerland Updates IP Playout with Cinegy Air PRO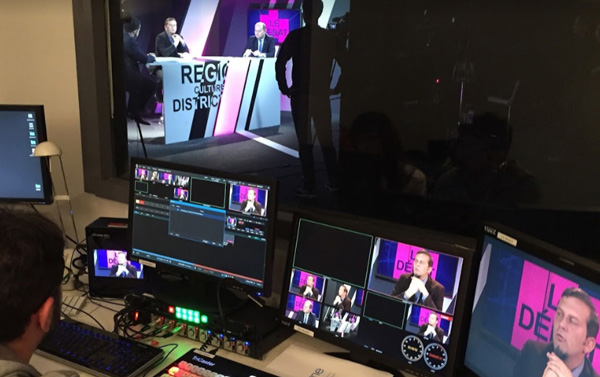 Nyon Regional Television (NRTV), a local TV station based in Nyon, Switzerland, has deployed Cinegy Air PRO Bundle, an IP-based software suite, for automated HD playout. Its functionality supports multiple channels in a single box handling Dolby Digital encoding, EAS, Nielsen watermarking and Cinegy Type channel branding as an integrated software package.
NRTV distributes local news from and for the Nyon district, located northeast of Geneva. NRTV produces four weekly regional programmes - a local news program called L'INFO, Le DÉBAT with debates on news-related issues, 'NRTV fait sa Culture' for local cultural news and 'NRTV fait son Sport' for local sports news as well as providing coverage of special events in the region.
Based on TCP/IP network-attached real-time service appliances, Cinegy Air PRO is a broadcast automation front-end and a real-time video server for SD, HD and Ultra HD playout, controlled with integrated software applications. It consists of a control panel as the interface controlling one or more independent playout channels connected via TCP/IP, and a playout engine that executes playlists and renders video and audio to air.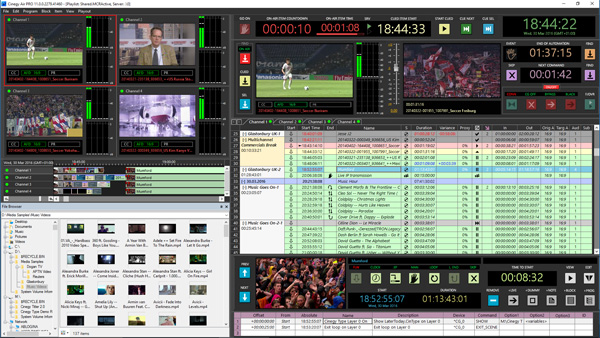 Cinegy Air PRO may also be used to plan schedules, program and commercial blocks offline. Multiple users, remote or local, can control the schedule and playout operation, including mixed format and mixed resolution content, and un-rendered edit sequences, straight to air. A logo or overlay may be inserted, and external devices controlled, from the same central automation panel. Air PRO also simulcasts output via SDI and/or IP streams for ATSC/DVB or web.
NRTV is now broadcast on the Cinegy system throughout the region, and the country, in high definition. This includes all of its cable operator partners such as Swisscom TV, Net +, and UPC-Cablecom, and via the Internet on YouTube, Facebook, and from www.nrtv.ch.
NRTV Director Christophe Rasch said, "We were working with aging and in some cases obsolete equipment, so our primary goal was to quickly and efficiently transition from an SD to an HD playout system to offer a better quality experience to our multiplatform audience. What we found in the Cinegy Air PRO, bundled with Cinegy Type, was a cost effective means of achieving our aims."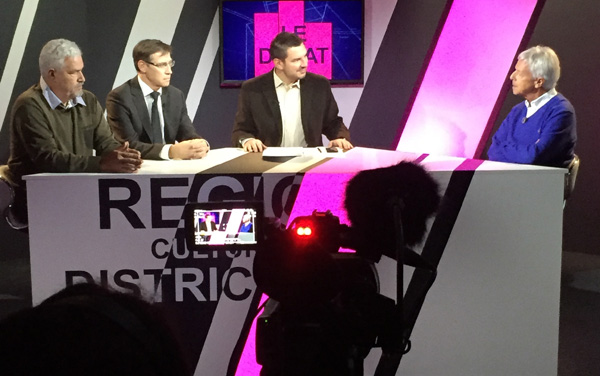 In other words, Cinegy Air PRO Bundle simplified the delivery of HD channels inexpensively, which was their initial goal, but also achieved several other goals that bring this local station up to date. Multiple instances of Cinegy Air PRO can run on one machine, each controlling multiple playout channels simultaneously. The channels can also be set up to stream programs live without extra equipment.
Cinegy Type channel branding software is used to control layers of template-based titles, logos, animated graphics through automation. Starting with your automated, scheduled playout, sequences can be changed or modified up to the last minute, or even during playout, by manually turning items or sections on or off, or invoking certain templates or titles, independently of the automation schedule. www.cinegy.com