Dejero's Bogdan Frusina on Managing Connectivity and Cloud for Video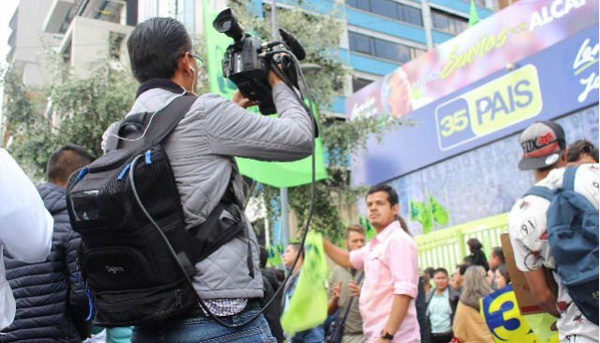 Bogdan Frusina founded Dejero in 2008 in Canada as a developer of products and systems for the remote acquisition, cloud management and multiscreen distribution of live video over IP. Prior to the launch, he had spent several years on the road with journalists covering election campaigns, and became aware of the potential and demand for live streaming 24-hour news over the internet. At that time, his main goal was overcoming the limitations and expense of existing news systems with a commercial, mobile broadcasting platform.
This idea is now a reality, realized through the hardware and software on Dejero's Live+ platform. When Bogdan spoke to Digital Media World from Broadcast Asia 2017 at the end of May, he talked about how creating diversity in connection options has been Dejero's approach to the main problem he saw when he started the company – barriers to continuous connection. Dejero develops connectivity that is flexible, reliable, fast, ubiquitous, simpler to use and accessible through more devices.
Thus, just as the internet keeps evolving, so does the functionality on Live+. Bogdan said, "Our priority is to keep improving and increasing the potential for connectivity while always lowering costs. Dedicated to a cloud future, one of the main goals now is a software-defined wide area network with sufficient controls and tools for users to take advantage of it as they need to."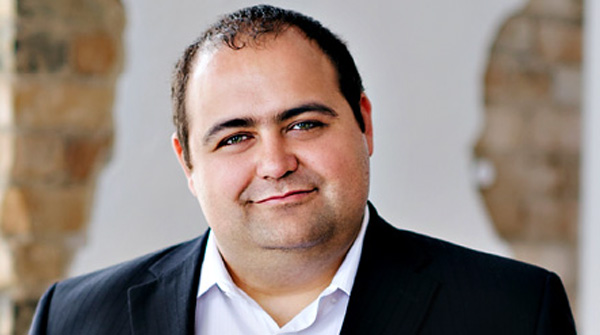 Going back to his days travelling with journalists, Bogdan sees his customers as partners because they are aware of what is needed to serve video distributors and their audiences. For live news and events, using IP methods to transport video from remote locations is no longer unusual. As a cheaper way to deliver more live content from more locations, it can help broadcasters remain competitive and certainly makes field crews more flexible and efficient.
IP Video Transport Systems
What stands out for Bogdan from his years of development at Dejero is that IP video transport systems are not only concerned with bonding cellular connections but with blending all available IP networks. In other words, network blending - which encompasses satellite, cellular, wi-fi and Ethernet networks – is the way to increase bandwidth and resilience. Contributing to such an approach are LTE networks for wi-fi over longer distances and managing connections intelligently.
On the physical acquisition side, Dejero aims to supply acquisition methods tailored for different situations and has developed portable transmitters for broadcasters, journalists and other people who need to record and supply video from dispersed locations. All of these are built to output high-quality, low latency feeds and work with conventional broadcast or POV cameras, or new video sources like tablets and phones, and can be mounted to cameras or carried in backpacks or as ruggedised units. Smart phones can be used to cover breaking news.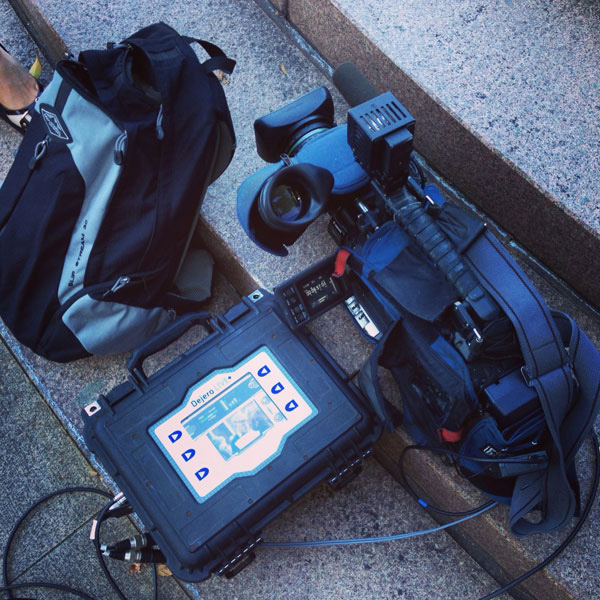 Some of their products can take advantage of portable satellite dishes, such as notebooks running blending software combined with BGAN terminals that enable recording from very remote locations. The Broadband Global Area Network, BGAN, is a global satellite network with telephony, usually used to connect a laptop computer to broadband Internet. It uses portable terminals that allow simultaneous voice and broadband data supporting internet access, email and phone communication at the same time.
For large-scale scheduled events where cellular infrastructure may not be available, Dejero sometimes makes private wi-fi networks available to organizations that deliver live material.
The Cloud – Management and Control for Video
After content capture and transport from locations, Bogdan and Dejero are interested in enhancing the options video professionals have to control their acquisition assets, that is, cameras and devices, and then manage and share the acquired content. Bogdan said, "Open standards and interoperability, major issues for broadcasters making greater use of IP systems, are important for control and management, but won't be the final answer and in any case may never be truly resolved.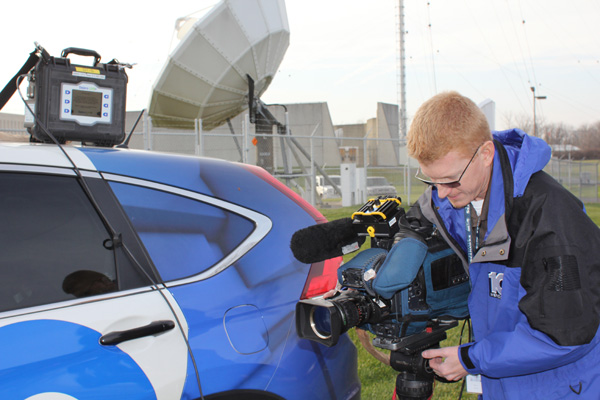 "I do believe in a cloud-based future for video, however. For example, products like Control, cloud-based management for Live+, mean a broadcaster can now geolocate and remotely control acquisition assets, monitor their performance, preview incoming feeds and route the content."
Meanwhile the Dejero Multipoint distribution network handles sharing of live or recorded streams among broadcasters at a lower cost, and manages the publishing of video in multiple formats to the web and mobile devices. From one live or stored feed received from a Dejero transmitter, the Server converts and simultaneously outputs up to three RTMP streams at different preset video resolutions and audio bitrates, optimising the output quality for different devices.
For broadcasters using IP, this kind of cloud management makes it possible to determine very precisely what happens to video from the point of acquisition. www.dejero.com