Blackmagic DeckLink Quad 2 Supports Mobile Broadcast & Streaming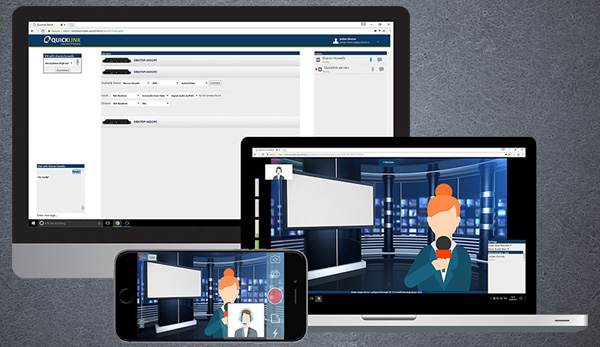 Quicklink supplies and integrates broadcast systems to media organisations for news, sport, entertainment and corporate applications and, in particular, supports over 400 TV stations with software and hardware IP systems for transmission of live and edited video. Their systems are built to achieve the required video and audio quality via connections from low speed up to high speed HD. IEC Telecom Group is a strategic investor in Quicklink.
Organizations that stream daily, for example, such as broadcasters, churches and schools, use Quicklink to transmit video. The Quicklink Remote Communicator, launched at NAB 2017, streams and returns video and audio in real time, full duplex with ultra-low delay, and is able to support up to 60 fps. It can be used to create ad hoc contributions from devices using a web browser, share return video to a remote user and integrate ultra low delay audio commentary.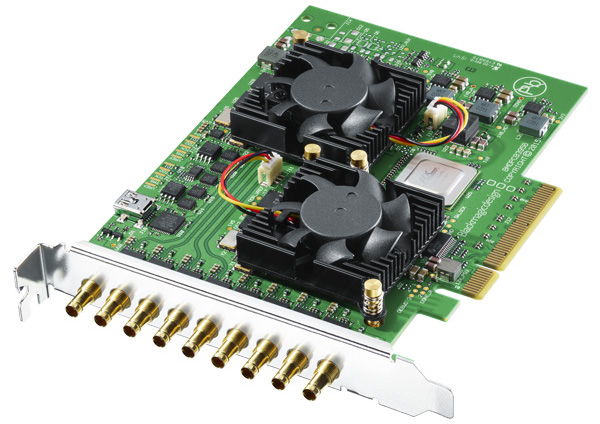 Part of the Quicklink Communicator Cloud Service, Remote Communicator can also run the Quicklink TX software and Quicklink Encoder system. The Quicklink TX is used for professional-level reception and transmission of multiple Skype video calls through SDI and HDMI inputs and outputs. The Quicklink TX unit can receive from and send to video-enabled devices running Skype, which in effect gives broadcasters access to millions of Skype users.

For capture and playback in these Communicator Cloud services, Quicklink is using Blackmagic Design cards, in this case DeckLink Quad 2 PCIe high performance hardware. This specialist model supports eight-channel, configurable PCIe video capture and playback up to 1080p60, supplying power equivalent to eight DeckLink cards on one circuit board and plugging into a single PCIe slot.



Used with the Quicklink systems, the DeckLink Quad 2's low latency and general compatibility helps to contribute to varied mobile broadcast and streaming scenarios. The card also gives Quicklink four independent capture and playback channels, plus four extra channels that can be used to configure the cards in any combination of up to eight capture or eight playback channels.

Because Quicklink serves customers in nearly every area of the world, the ability to capture any format and then play back quickly and predictably on all SDI devices is required for their systems. As well as SDI support, the DeckLink Quad 2's ability to work with a huge number of video formats and resolutions, and also video and audio connections, adds more flexibility. www.blackmagicdesign.com