VRT in Belgium broadcast the trial remote multi-camera production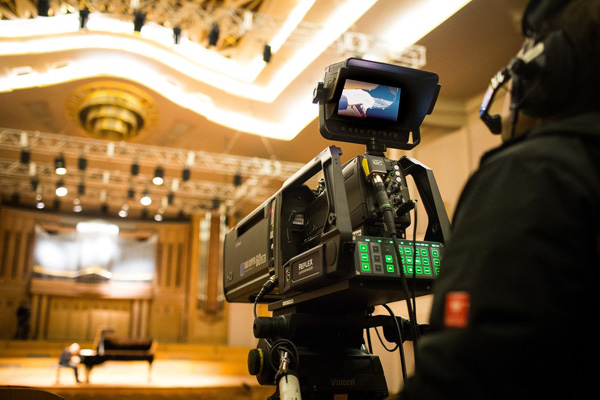 of a live concert using only IP and open standards throughout the
process, demonstrating the capabilities and value of IP.
---
LiveIP Project Produces a Full IP Remote Broadcast on Open Standards
Belgium's public broadcasterVRTsuccessfully accomplished the trial remote multiple-camera production of a live musical concert on 15 January 2016, using onlyIP and open standardsthrough the whole production chain to demonstrate the capabilities and value of IP in live broadcast production.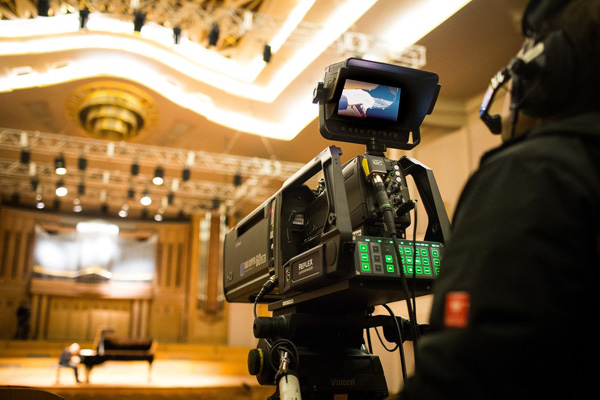 The remote production set-up was an extension of the full IP local studio set up that was previously demonstrated by theLiveIP Projectgroup. The concert venue, Bozar Centre for Fine Arts in Brussels, was connected to the LiveIP control room at VRT Brussels by asingle 10km-long optical fibre cable, carrying an IP network, in much the same way as the local studio of the LiveIP project is connected to the same control room. It took only one hour to set up the equipment at the concert venue, and the feedback from the VRT production team was very positive.
Nevionsupplied itsFlashlink CWDM[coarse wavelength division multiplexing] equipment as well as the software defined network infrastructure, also used in the previous in-studio productions. "Thecombination of CWDM operation and IPfor broadcast allows us to transport approximately25 Gbit/sfor all four IP cameras, 10 microphones, intercom, telepresence and controls over one optical fibre cable, without any delay.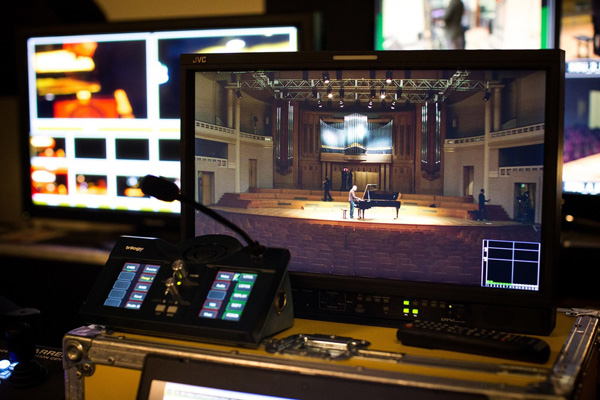 "This set-up made the remote production easy and transparent, and we immediately forgot that our program was being produced 10 km away from the stage where it took place," saidKarel DeBondt, Project Manager at VRT. "The most noticeable difference was the time-saving on the setup of the production. Once you connect your optical fibre, the video, audio, intercom, controls and internet are instantly available."
TheLiveIP Project, part of the VRT Sandbox technology accelerator programme, is the world's first proof of concept of a complete multivendor live production chain that relies exclusively on IP. Driven by the VRT and the EBU, LiveIP gives the industry an opportunity to learn in a real-life scenario – to test assumptions and demonstrate value.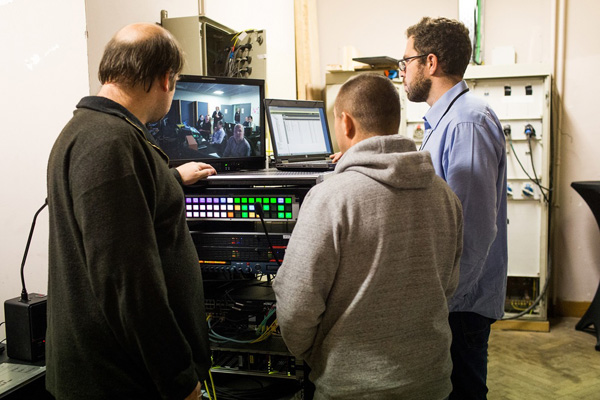 Powered by partners includingAxon, EVS, Grass Valley, Lawo, LSB, Nevion, Tektronix, Trilogyand others, this venture has developed a fully functional IP production studio. The Project also uses existing open standards, includingSMPTE 2022-6, AES67andPTP. As a result, it demonstrates a high level of interoperability. sandbox.vrt.be/liveip