T-Systems Runs IaaS and SaaS in the Cloud with Sony and Harmonic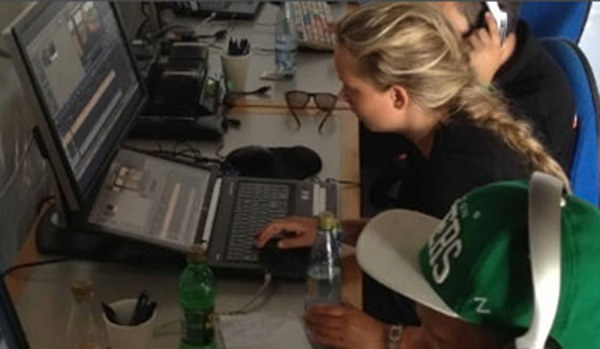 T-Systems is now making two types of services available from the Open Telekom Cloud - services and resources as infrastructure-as-a-service or platform-as-a-service (IaaS/PaaS), and business applications as software-as-a-service (SaaS). Because Open Telekom Cloud is based on OpenStack, which imposes no vendor lock-in, these services are hosted and operated by T-Systems, and scalable with a pay-as-you-go pricing model.
The Open Telekom Cloud is Deutsche Telekom's public cloud launched in 2016. T-Systems runs the cloud and its on-demand and secure services in its German data centres based on Huawei's FusionCloud. All data stored and processed there is subject to Germany's privacy and data protection regulations. Users can reserve resources in predefined combinations of computing and storage capacity. Virtual machines can be continuously scaled as needed, ordered and then deactivated again, and billed to the minute.
Their cloud services were demonstrated at IBC 2017 by Huawei and T-Systems' two other technology partners Sony and Harmonic. T-Systems proposes that the broadcast industry needs to become more agile, and one way of achieving that is to deploy simpler, cheaper production and broadcasting infrastructure and equipment. They regard the cloud as a key element in their efforts, noting that, because the newer players disrupting the market have been developing and making use of it for quite some time, it is time for the more established enterprises to take advantage of the cloud as well.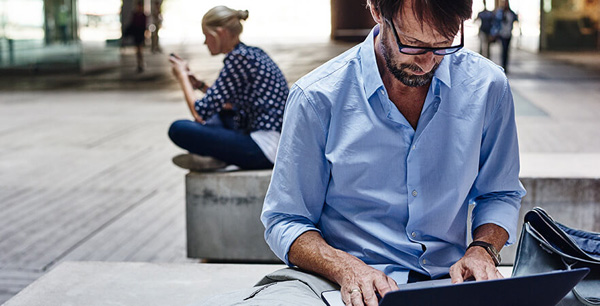 Sony Media Backbone Hive News Production
Control room and editing stations from the Open Telekom Cloud use the Sony Media Backbone Hive for journalists, editors and directors for production, post-production and live reporting. Instead of using conentional equipment like broadcast vans, image mixers, editing stations and playout servers, journalists can create their content online, directly in the cloud, for TV, mobile devices and social media. Users can integrate camera signals over the mobile communications network as well, so that complete live events can be produced using Sony's Hive platform as a virtual, cloud-based directing studio.
Media Backbone Hive allows all separate sites, regions and bureaus to operate as a single virtual system with each connected installation having simultaneous, continuous access to all content or to shared content in a datacentre. It has a planning function to prepare tasks in advance, segmenting them according to activities and assigned the relevant metadata.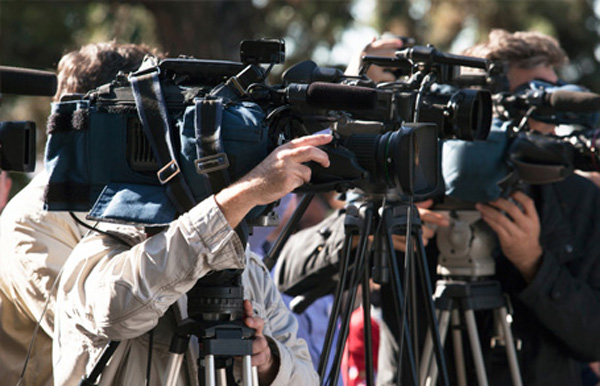 Hive's digital acquisition extends into the field by automating creation of metadata, logging, storyboarding, proxy EDL and other tasks to increase speed and quality. It manages and monitors ingest from a dedicated terminal with inputs for live event, tape-, disc- or card-based media, or file contributions, and integrates closely with newsroom systems. The metadata, continuously gathered during the workflow, forms the basis of near-line archive and deep-archive cataloguing. Content migration from on-line, through near-line to deep archive can be automated.
Because material and metadata are linked to the story as it develops and running order and status are constantly updated, everyone shares the same information at all times. The Hive native craft editing tool is fully integrated into the system, handling proxy and SD, HD and 4K material on a single timeline in real time and making content available for output as soon as possible. German research institute IRT has also integrated its MXF Analyser tool with the Hive platform.
Harmonic VOS Cloud Video Distribution
For distribution of content to the various channels, T-Sysytems has also deployed Harmonic VOS Cloud on the Open Telekom Cloud. As cloud-native software optimized for these environments, VOS Cloud has a set of functions orchestrated for OTT delivery, including transcoding and packaging, with subscription and usage-based pricing.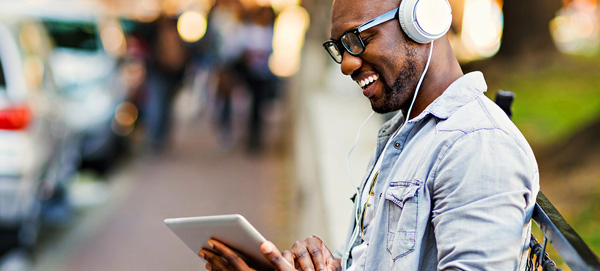 Content creators and pay-TV operators can use VOS Cloud to launch new video channels fast, and run simpler, leaner operations. It can be installed on regular hardware platforms in a headend or data centre, or as part of a private or public cloud deployment environment. It automatically load-balances and deploys services across the available compute resources.
VOS Cloud performs six functions that conform to the steps in a typical media processing workflow - ingest, playout, graphics, transcoding, encryption and delivery – and workflows are built by selecting and configuring the capabilities within each one. Template-based workflows are also available, for speed and consistent use of system resources.
Harmonic's PURE Compression Engine is incorporated, with EyeQ real-time video compression optimization, developed to improve viewing on internet-connected devices while reducing OTT bitrates. www.t-systems.com