Molotov Develops New OTT Services Fast with AWS Elemental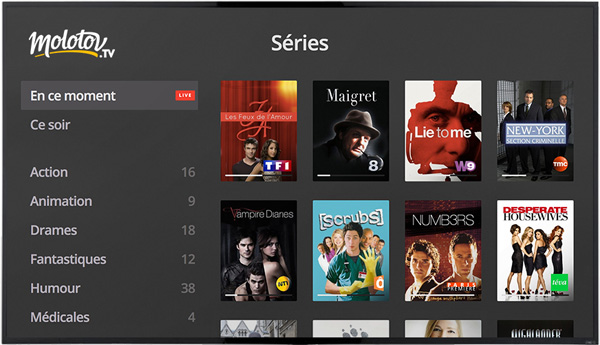 Molotov TV in France has rapidly achieved success by taking on and developing new OTT video services for consumer television. Since launching as a subscription-based service almost a year ago, Molotov has attracted more than a million subscribers to its content and user experience.
Ahead of the launch, the company secured agreements with all major French TV networks - both pay and free TV channels - to aggregate and distribute their programming as live and video-on-demand or catchup content through the Molotov.tv app. French networks invest more than $6 billion dollars annually in fresh content, which in turn makes a considerable quantity of new material available to Molotov customers.
Viewing Experience
Alongside content, the viewing experience is organised and designed to continuously engage viewers as subscribers. The app gives users a fast overview of all live, on-demand and upcoming programs Molotov has in its catalogue at that moment. Subscribers are encouraged to explore using navigable menu and search functions. Users can also determine their viewing experience by watching the shows of their choice live, then restart from the beginning or catch up to real time. For programs they've already started, they can pause and resume from wherever they left off, across any of their devices.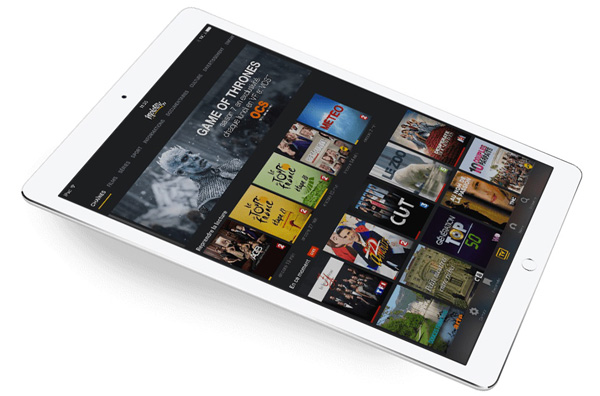 As well as supplying new content, Molotov incorporates cloud-based DVR functionality - that is, the ability to record shows and movies to watch later, usually with some storage. The effect is to put cloud time-shifting, start over, catch-up TV and so on in the control of the viewer.
Delivering a collection of OTT services like Molotov's hinges on efficient video processing. The company has a system of AWS Elemental Live encoders in operation with AWS Elemental Conductor software managing the encoder cluster. Also, since the service launched, its viewership, viewing options and content have grown, and its AWS Elemental deployment expanded as well.
"To deliver the experience that customers demand, we can't have any downtime," said Sébastien Faure, Molotov's head of video and deputy chief technology officer. "At the same time, we want the technical staff focused on driving innovation, not managing infrastructure. We have expanded our AWS Elemental deployment because we can set up and automate our encoders to continue generating correctly formatted, high-quality streams for every viewer we serve."
Live Encoding
During live channel playout, the Elemental Live encoders switch without intervention between video inputs, and can simultaneously output a mix of video streams at different resolutions and bitrates for multiple target platforms. Streams are either wrapped in the desired formats or content may be retained in a base container for downstream packaging.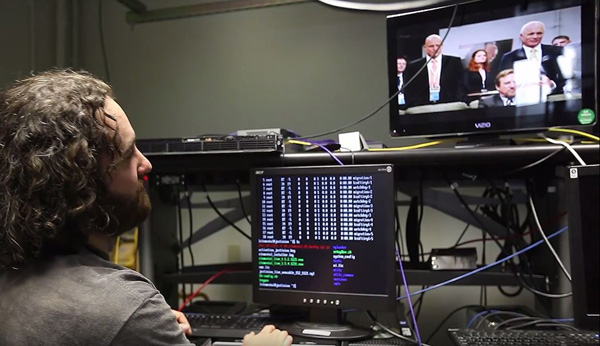 Supported video outputs include HEVC 4:2:2 10-bit and 8-bit and AVC High 4:2:2 Intra Profile. Further image processing tasks such as anti-alias scaling, MPEG-2 deblocking and motion adaptive deinterlacing can be added to the workflow to improve performance and output quality. Through these processing capabilities, Live encoders integrate with existing workflows and with the major CDNs via a simple set-up procedure. Multiscreen content delivery is facilitated for Adobe Flash, Microsoft Smooth Streaming, Apple HLS and MPEG-DASH.
Regarding innovation at Molotov, Live encoders can be used to launch a continuous multiscreen 4K Ultra HD service, resulting in an improved colour space, deeper luminance and greater bit depth for higher picture quality. They can also create broadcasts or VOD content in HDR 10 or Hybrid Log Gamma from several ingest formats at once, including standard dynamic range, HDR 10 and HLG sources.
For broadcast applications, an optional software-based statistical multiplexer is also available that optimizes content delivery. The multiplexer re-allocates bits in real time between video encoders and combines the various encoder outputs into a single transport stream.
Command and Control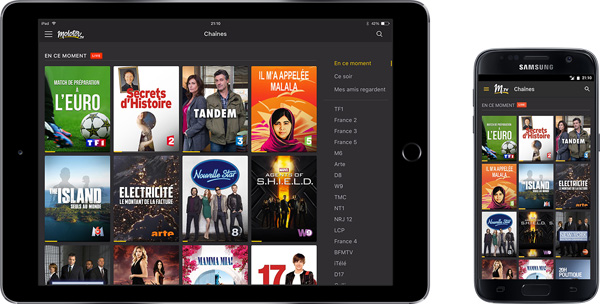 Elemental Live encoders are integrated into turnkey, cloud-based or virtualized deployments, controlled through a web interface or REST/XML APIs. Within the system, AWS Elemental Conductor unifies control and management to shorten set-up times, simplify maintenance tasks and centralise upgrades.
Conductor can manage a number of instances from a single graphical or machine-to-machine interface. Its UI allows command and control of cluster functionality from on-site or remote locations, which lowers equipment and management costs. Users can also preview activity visually on each encoder via video thumbnails.
Monitoring all video processing instances simultaneously from any location on the network, Conductor software performs predictable, node-based failover to help prioritize the critical channels, and continuous recovery of channels to guarantee content delivery. When Elemental upgrades the Conductor software, you can control the versions centrally and upgrade individual instances to verify the changes and new functions before updating an entire cluster. www.elemental.com