TVT/DMC Delivers Content across Europe on Virtualised Broadcast Cloud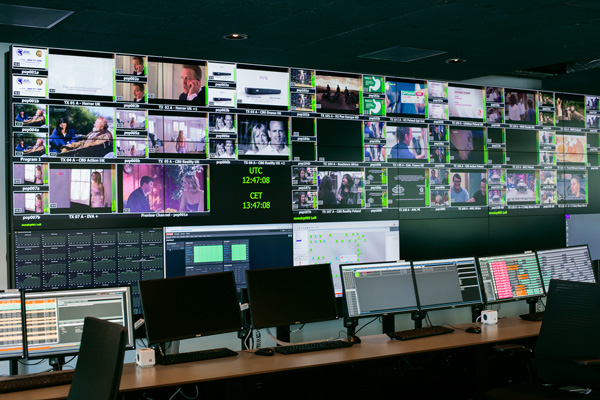 In September this year, just ahead of the IBC show in Amsterdam, TVT/DMC announced that all 87 channels from TVT's former facility are operating from the joint company's virtualised private broadcast cloud platform at their new Amsterdam facility. The news followed TVT's acquisition of Digital Media Centre (DMC) in July, the official launch of the cloud platform in June and, meanwhile, the formation of the TVT/DMC global content services company.
TVT/DMC has become one of Europe's first operational, virtualised private broadcast clouds, a goal they achieved in less than two years. Channels owned by A+E Networks, AMC Networks, FOX Networks Group, Liberty Global, Scripps Networks Interactive, Sony Pictures and others have now migrated to an all-IP, virtualised platform. During IBC Digital Media World had a chance to visit their hosting facility in Amsterdam, which houses their network operations, media management and distribution.
Officially launched in June 2017, TVT/DMC use their cloud platform to rapidly commission and deliver new channels to market, often within one day instead of over several weeks. Emphasising content management, media logistics and distribution, TVT/DMC built the platform with the ability to launch pop-up channels for market testing, for example, and companion channels for special events on OTT platforms.
Among the people we met at TVT/DMC was Jean-Louis Lods, SVP of Technology, who said that the platform also makes constructing a number of regional variations of a channel to increase advertising revenues a more viable option. Thus, as well as speed, their customers – whose channel brands include the recently launched BLAZE, CBS Reality, FOX Channel, History Channel and National Geographic – have the advantages of flexibility, scale and capacity, extending the type and quality of services available.
Virtualised Architecture
TVT/DMC intends the platform to work for broadcasters, international content owners, studios and media houses as a conduit to Europe's 700 million viewers. Customers' ability to shorten time to market, reduce hardware requirements and maintain greater control over their content than they have previously, is owed largely to the platform's virtualised architecture. By moving from broadcast hardware to a virtualised software-defined system, it has power to process video in real-time and directly connect to an IP infrastructure, made possible by a number of key suppliers and developers.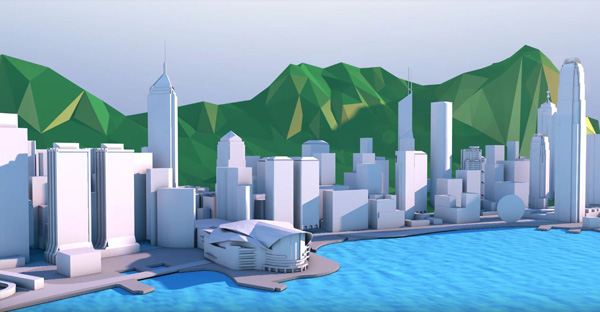 "An important example of the companies we have been working with is Pebble Beach, who developed the new Orca virtualised IP automation and playout platform with distribution or contribution tools directly in the software," Jean-Louis said.
"In terms of the private cloud infrastructure - compute, storage and networking – TVT/DMC's partners contributed in several ways. SuperMicro supplied the COTS hardware for compute and storage systems. The environments for the virtualisation of over 98% of all applications came from Redhat and VMware. We're also using Redhat's scale-out network-attached storage file system, Gluster, to hold 15 Petabytes of data. Cisco handled all of the networking, for which they designed a leaf-spine configuration with 10GbE core connectivity.
"Equinix was TVT/DMC's preferred partner for public datacentre space. Its Tier 3++ neutral carrier AM3 datacentre is part of the Amsterdam Internet Exchange, establishing the critical connectivity to Europe and elsewhere," said Jean-Louis. "One of the main values in operating a private broadcast cloud is its support for content services that respond to the dynamic nature of the international market. Currently, that means meeting demands for linear, on-demand and online entertainment media. In the future, content owners will need services helping them adapt to new types of scale and capacity."
Newest Cloud Client
Shortly after IBC, TVT/DMC won a major new client when FOX chose the private broadcast cloud to deliver their FOX channel content to Dutch audiences.
FOX broadcasts general entertainment content in the Netherlands, including many television series ranging from 'American Horror Story' to 'The Simpsons' and 'The Walking Dead'. FOX is the fourth channel that FOX Networks Group has launched with TVT/DMC, follows the successful migration of 24 Kitchen, FOX Belgium and National Geographic.
The channel is distributed using TVT/DMC's managed European fibre network, applying full redundancy to ensure availability, with disaster recovery management. Jan de Vries, Director Broadcast Operations, FOX Networks Group, said, "Content delivery that we can count on is central to our operations. We need to be sure our programmes will always arrive to our audiences, when they are scheduled and in the correct form."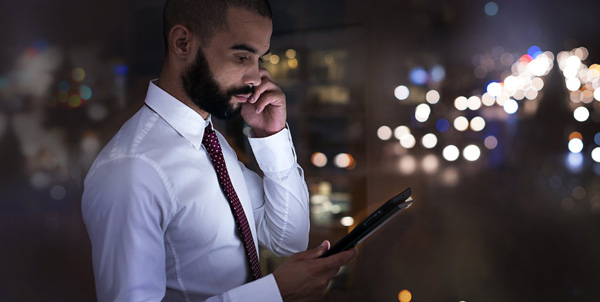 Jean-Louis said, "A very effective redundancy scheme can be enabled on the all-IP platform either by running the channel as two playout chains in parallel as part of an additional playout chain, ensuring that there is a main and a back-up service – or to play out the content several hours in advance so the complete schedule is played out before the actual, chosen time."
Self-Service Portal
Making sure that clients can continuously monitor what is happening to their content is an essential part of the cloud platform. The TVT/DMC Helm was developed as a self-service portal that gives customers critical insights into the status of their media and schedules, as well as enabling them to interact with TVT/DMC services, directly and as required.
"For example, when FOX Netherlands sends a schedule to TVT/DMC, a series of robots check the schedule syntax, missing items, secondary event data and reports this on the Helm dashboard," said Jean-Louis. "TVT/DMC also delivers an ABR encode of the channel so the client can watch the channel regardless of the country the channel is delivered to."
Making the move to a cloud environment has not just meant a change for clients and content, but also for all of TVT's and DMC's staff who needed to be prepared and ready. Jean-Louis noted that one of the first tasks the company undertook was to increase cloud and IT skills within the organisation to build and maintain the cloud platform. "Second, we had to negotiate change management," he said. "This has been one of the hardest and most complex parts of the project - for the platform to be successfully delivered, you must involve everyone at the right time and with the right information as you progress from one stage to the next." www.tvt.biz