Maxi Sport Automates and Accelerates Super Stylish Video Production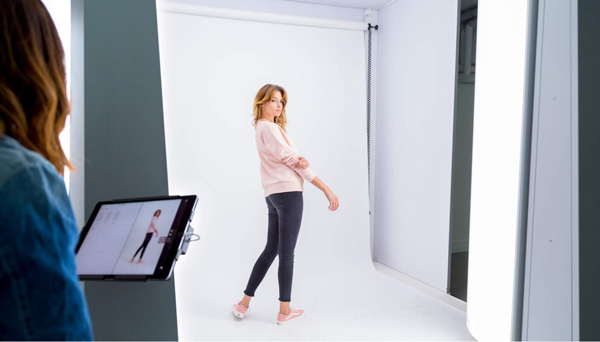 Maxi Sport is a multibrand retailer in Italy that makes a huge selection of about 30,000 sports products available, in-store or via their website. Operating from their headquarters near Milan, Maxi Sport have gained recognition by stocking sports equipment that usually must be sourced from specialist retailers, and newly released fashions from adidas, Nike, Carharrt and other major sports fashion labels.
To maintain a steady visible presence, Maxi Sport needs to photograph a lot of products quickly, consistently and with style. Not satisfied with single shots of each item and posting it online, they require detail shots, close ups, reverse angle views and so on for all products. It also means photographing models wearing new outfits for every catalogue update.
To keep up with their increasing demand for content, Maxi Sport looked for a more efficient means of production that would both future-proof their workflow and give customers a better online shopping experience. Aware that video content on social media is becoming an important way to attract attention and stay ahead of the competition, Maxi Sport has been keen to add videos to each of their products while keeping costs relatively low.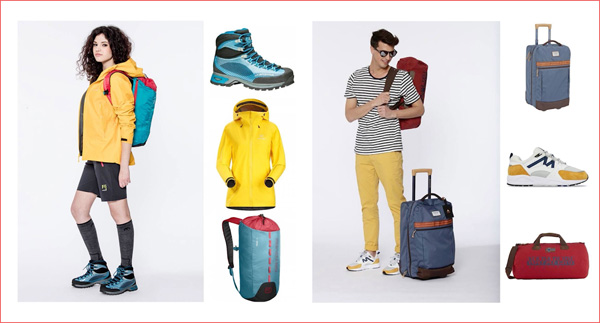 The company began to use StyleShoots Live, a partly automated, robotic photo and video studio for fashion applications. All of the equipment needed to run a photo shoot is housed within the machine. The user interacts with the machine via an iPad interface.
A Canon 1DX MkII DSLR camera on a motorised belt is built into the StyleShoots Live system as a robotic camera set-up that moves, tilts, zooms and slides according to instructions set by the user, taking responsibility for shooting all clips and photos. A depth sensor tells the system where the model is and how tall they are.
The Style Engine is the brain that powers the machine. It is programmed to take on many of the time-consuming technical details, such as lights and camera angles, involved in a model shoot. Consequently, whoever is using it - stylist, camera operator, photographer, or someone in a combined role - can focus on creative aspects of their job, as well as work much faster.
Anders Jørgensen, Head of Product and Marketing at StyleShoots, told us in detail how the machine works and how it is used. But he also made it clear that the whole machine was designed to create a more efficient, easy, fun way of running on-model stills and video sessions – not to take control from photographers. In fact, the iPad operator is normally a photographer or videographer, and so it is interesting to consider the potential for interaction between the user, the machine and the model.
Machine Talk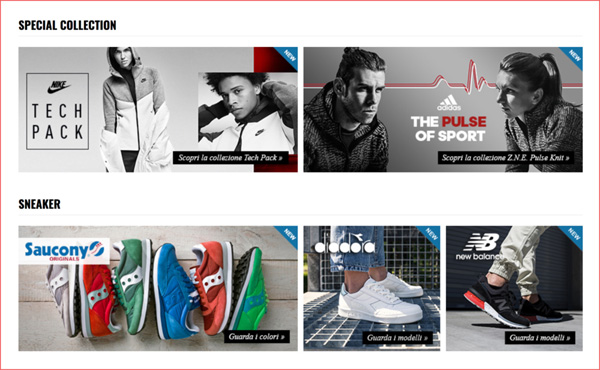 "Like a production manager working with a photographer or videographer, the machine compiles a shot list based on customizable presets," Anders said. "For example, the user tells it who the model is, marks the products being shot such as a jacket and pants or shoes on an iPad with a finger, and selects which video templates should be used.
"The machine then takes all inputs and, in the role of production manager, produces a list of shots that need to be filmed given a selected preset – for example, a 5-second video with fades and slow motion. The time saving element here is that the machine knows shoes need to be included in the video, as well as the handbag, and can tell the user what needs to be shot - who in turn can direct their model appropriately and talk them through what they will be shooting and how to pose.
"Also, a single clip can be used in multiple presets, eliminating the need to shoot more than one of the same clips. This for instance applies if you have asked for a short, medium and long version of the video - the machine then makes the most efficient use of recordings.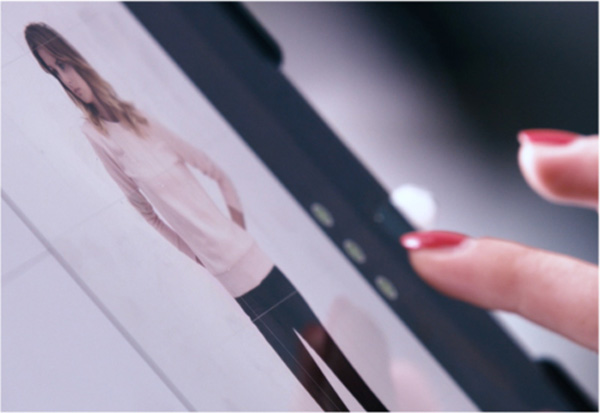 Ongoing tasks such as constant reframing and tilt of the camera over and over are handled by the machine. Offloading files from the camera cards into editing software is also unecessary, as all editing is done on-board the built-in computer. Only the edited files need handling.
Many repetitive video editing tasks that usually require scripting and keyboard shortcuts, for example, applying the same transitions, cuts and adjustments over and over again, as well as handling grading and aspect ratios, are taken care of internally.
Lighting Up
Each element of the machine matches the standard used in professional studios. As well as the 1DX MkII DSLR, it includes a custom Rotolight high CRI LED set-up with over 11.520 individual LEDs controlled on the user's iPad. Based on Rotolight's Bi-Color Anova Pro, it has StyleShoots-specific custom LED board design, controller software, housings, passive convection cooling system and power set-up.The LEDs turn on in one step and flood the set in Hollywood-style light.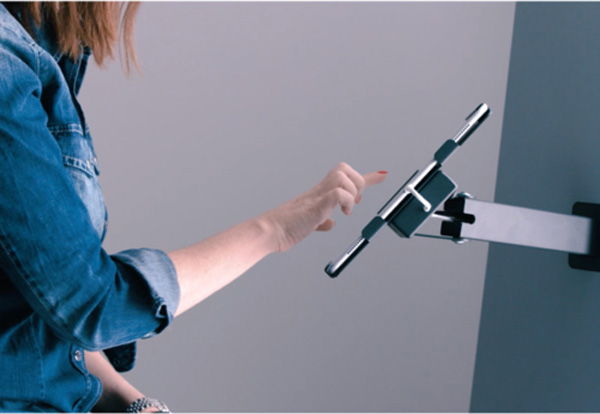 "The system is calibrated to ensure correct and consistent colors across both video and stills," said Anders. "The user can control intensity and balance of the light. Overall the machine has 12 individually controllable light zones distributed into a large vertical Striplight installed at either side, a Skylight illuminating the model's front and the floor and a second Skylight illuminating the backwall.
"As well as brightness and balance, the Striplight can be physically pivoted approximately 30˚ to aim at either the model or the backwall. On the opposite side of the Striplight sits a reflector board that can be swivelled to show either a black or white side. Each of the light boards has removable diffusers. The Rotolight LEDs themselves are bi-color, high CRI and are set at 4200 K - which are useful for bringing out skin tones."
Content Creation
Organising and capturing the full shot list for each product calls on a team of marketers, stylists, models, make up artists, photographers and retouchers to all work together. They operate on a tight schedule because the longer a product sits in the warehouse, unseen by customers, Maxi Sport's profit margin shrinks, especially when it must mark down unsold stock to make way for the new season.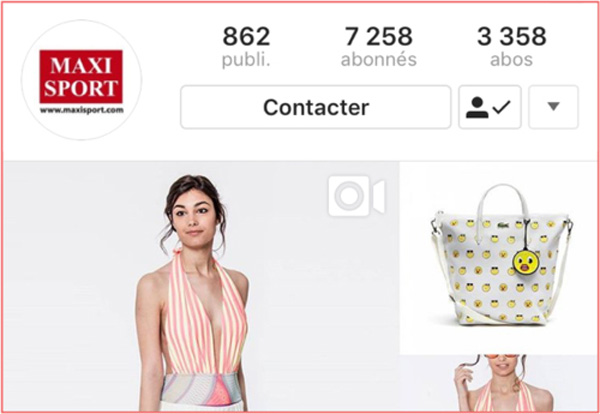 Furthermore, shooting video instead of stills for each of these products requires a larger crew on set, colours have to be matched to the existing images, and models must adapt their skills to motion work.
Nevertheless, experience has shown Maxi Sport that investment in time and resources for content brings results. Better product images are proven to drive sales numbers. Images on a model are proven to sell even better and allow a retailer to communicate a stylish brand aesthetic, or giving a more accurate impression of fit. They have now determined that video will continue to gain importance for brands and digital audiences.
Using StyleShoots Live, Maxi Sport is now able to receive a new product and publish it online in one day. They have been able to keep a full range of their stock online as visual content for customers to see. Compared to the previous process which required more organizing of shoots and more people on-set, the new workflow gives them flexibility and speed. A new winter jacket in the latest season's catalogue can go online ahead of their competitors with fewer resources.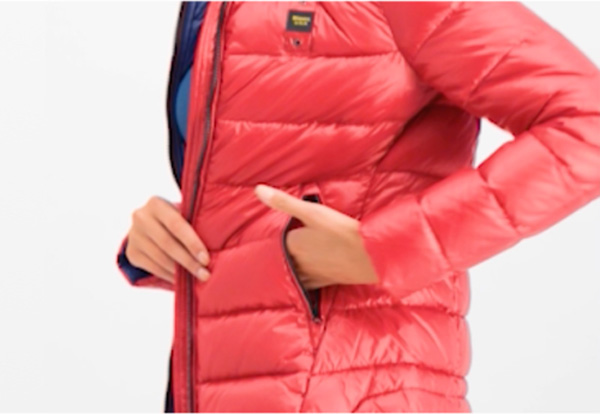 Their crew is also able to keep the lighting and colour consistent between videos and stills, camera notwithstanding, by shooting them on the same set - something that is almost impossible to achieve otherwise without a lot of colour correction.
Maxi Sport says they see customers responding positively to better content. An important factor missing from online shopping is 'touch and feel'. Because a customer cannot actually physically interact with a product before they buy, product images need to give an accurate reflection of the style, fit and colour. A video helps to show how the light interacts with the fabric and gives a better impression of how it will look when worn.
VIdeos on the internet aren't a new concept. But with the arrival of social media, e-commerce companies are slowly beginning to realize the value of video. styleshoots.com