ABOX42 SmartSTB platform supplier and PerceptionTV, multiscreen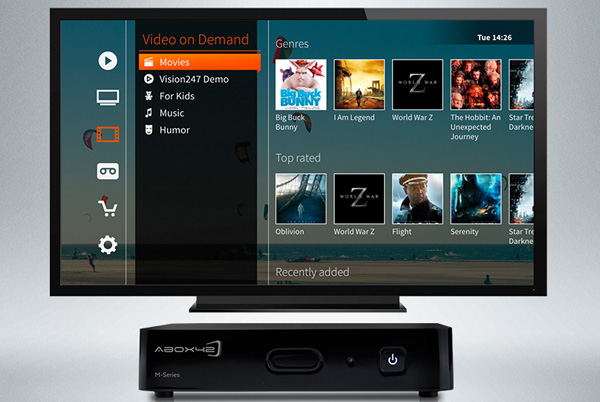 IPTV specialist have joined to develop a complete IPTV/OTT hardware
and software system for international operators.
---
PerceptionTV Integrates its IPTV Platform into ABOX42's Smart STBs
ABOX42 GmbH, which supplies IPTV, OTT and Hybrid SmartSTB platforms, andPerceptionTV, a specialist in IPTV for multiple screens, have joined forces to develop a completeIPTV/OTThardware and software system for international operators. The Perception platform will be integrated into ABOX42's M series smart set-top-box products and shown at industry events in 2016.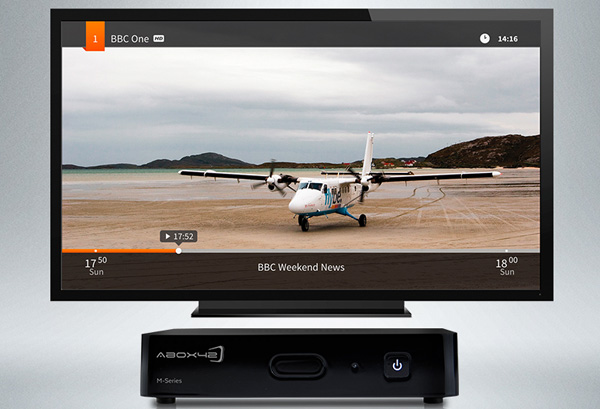 The integration will be engineered in-house with both parties committed to contributing technical expertise to manage and develop the joint offering. The partnership will include a dedicated marketing plan to raise the profile of both companies through joint promotion of each other's products and services.
The Perception platform is a complete, global,OTT multiscreen TV serviceintegrating the four primary components of TV - live TV, catch-up TV, video-on-demand and a cloud-based personal video recorder - into one user interface. PerceptionTV's scalable IPTV platform delivers content to any connected device anywhere, anytime. PerceptionTV allows established TV content providers as well as start-up businesses to launch branded, cost-effective services within a few months.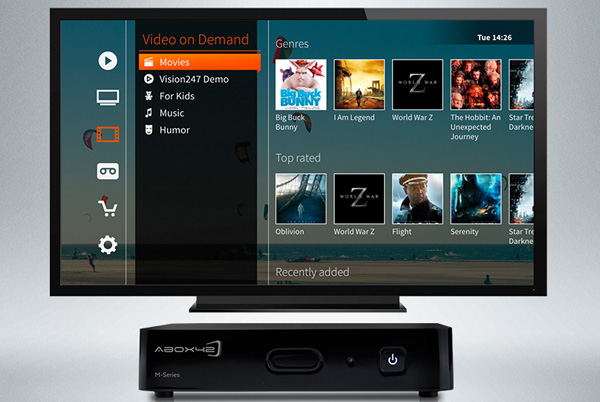 Perception is also able to deliver video entertainment services on a global scale utilising itsregionalisationandmulti-nodefunctionality. ABOX42's set-top-box combined with Perception's capability to provide a continuous, multiscreen viewing experience will allow, for example, customers to begin watching TV at home on a traditional TV set and pick up exactly where they left off on a mobile device on the way to work. This ABOX42 set-top-box system is already delivering this type of multi-screen TV service with partners in the German speaking territory.
ABOX42's smart set-top-box platforms are geared forpay-TV, IPTVandOTToperators and consist of key hardware, a dense cross-platform SDK and cloud services for secure software delivery and for lifecycle management of each deployment. The company's range of set-top-boxes varies in price and functionality from basic IPTV/OTT STB platforms up to sophisticated UHD/4K Hybrid-DVB [digital video broadcasting] receivers.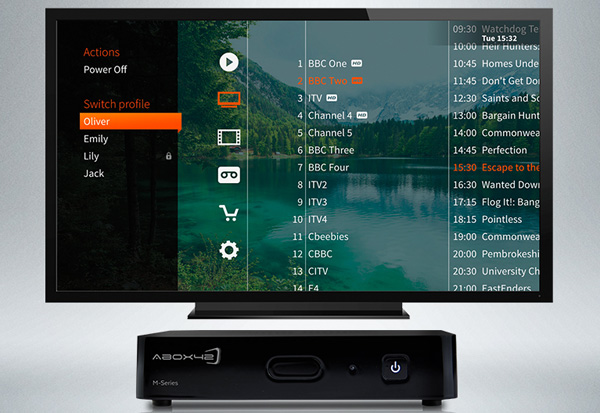 CEO at PerceptionTVJohn Millssaid, "Operators need to be agile enough to deliver a dynamic TV experience to viewers. Our IPTV multiscreen Perception platform can ease the transition, quickly and cost effectively supplying a familiar, useable option. ABOX42 recognises the importance of multiscreen viewing, while we recognise that there is still a need for a high quality viewing within the home."
Matthias Greve, CEO for ABOX42, said the combination of ABOX42's set top box platform delivering a secure system to the first screen, along with Perception's ability to smoothly integrate wireless devices, opens future-proof options for operators.www.abox42.com