Tencent Video Goes Live with Grass Valley 4K/IP for Online Broadcast
Chinese video streaming website Tencent Video is preparing to expand beyond its original digital video business and into live production and distribution, requiring upgrades to handle new types of content creation for live and sports programming. Because mainland Chinese internet users are becoming more willing to pay for premium content, rivalry in the online video market has led some of the platforms to use exclusive content as a competitive strategy.
Tencent Video has over 457 million mobile monthly active users and 43 million subscribers, doubling in less than a year, and features video content on China's biggest television maker, TCL Corporation.
Production – Formats, Switching and Connectivity
Recently acquired equipment at Tencent includes cameras, switchers, processors and servers. In particular, the company has outfitted its outside broadcast facility with a Grass Valley IP and 4K-capable workflow, starting with LDX 86N Series cameras to capture video in multiple formats, the Kayenne K-Frame video production centre and GV Korona K-Frame V-series switchers for integrated content production, GV Node IP processing and routing platform, GV Convergent IP/SDI router control system and IPG-3901 SDI/IP gateway to process and route content, and T2 audio/video playout centre for content distribution.
"The type and quality of content our viewers expect is changing, and using sysytems that are ready to handle new formats and channels is critical to keeping up with competitors," said David Zhao, team manager, Tencent Video. "Though we brought in an entire system of new gear at once, the high-level – that is, user's level - integration between Grass Valley's hardware and software, accessible user interfaces and practical functionality, made it relatively straightforward for us to start operating."
LDX 86N cameras have native 4K UHD CMOS sensors producing characteristic, sharp live images with vivid colours and very low noise.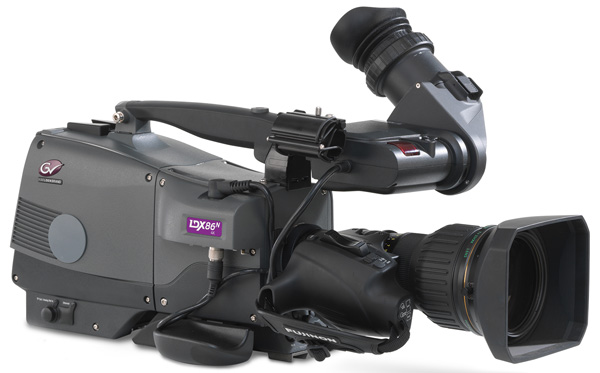 LDX 86N series imagers have a wide dynamic range and use DPM Ultra, which is dynamic pixel management that can switch to native HD pixels to support global shutter operation. CMOS-based imagers with DPM Ultra automate the selection of pixel size for native UHD or native HD, delivering either UHD or HD performance in order to avoid compromising the resulting video. The LDX 86N also shows high sensitivity from regular speed up to high frame rate operation.
Both the Kayenne K-Frame and GV Korona K-Frame V-Series switchers now support multiple formats including 1080p and 4K UHD. The Kayenne K- Frame supports a huge number of I/O ports, with multiple multiviewer capability and up to 9 M/Es, accessible across two suites. The K-Frame V-series, occupying only 3RU, can be supplied with 1, 2 or 3 M/E options and GV-eLicense available for flexibility and scalability.
The Karrera production centre switchers have SMPTE 2022-6 uncompressed IP, 4K over 1-wire TICO-compressed IP and 12G-SDI connectivity as well now for video-over-IP infrastructures, with greater scalability, less cabling and faster installation, valuable in truck environments.
Networking and New Content Channels
Tencent Video's expansion into new content channels and new formats is a step toward staying ahead in independent content creation and programme distribution. Flexibility is central to their Grass Valley networking system, made up of GV Node, GV Convergent and IPG-3901. GV Node is a real time, distributed edge routing and IP processing node for broadcast that supports IP and SDI workflows with vertically accurate switching – which occurs accurately within the vertical interval - and integrated processing, including integrated multiviewing for live production and playout.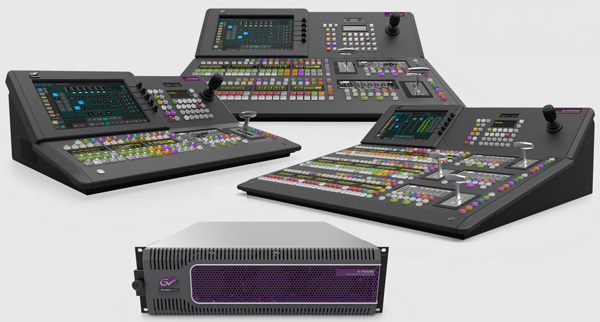 Up until recently, these IP aggregation capabilities have not been available in broadcast. Now, however, COTS IP switches be used in broadcast and media facilities, performing transparent broadcast-centric operation and processing, supporting SMPTE ST 2022-6 IP I/O and TICO visually lossless 4:1 compression for 4K UHD. Its distributed architecture can also be tuned for Tencent Video's facility now and in the future.
GV Convergent supplies the network control, including multilevel routing for SMPTE ST 2110 essence-based flows and in-depth visualization and control of the IP fabric. The complete control system is infrastructure and signal format independent to adapt to individual facility requirements and allow broadcasters to make real-time modifications through a straightforward interface and custom system configurations. The IPG-3901 gateway has a set of tools robust enough to normalise variances in IP signals sent to GV Node and allows distribution beyond Local Area Networks. Together, GV Node with IPG can transfer information over distances of up to 40km between ports. www.grassvalley.com