Mark Blair, VP of APAC at Brightcove, talks about the opportunities and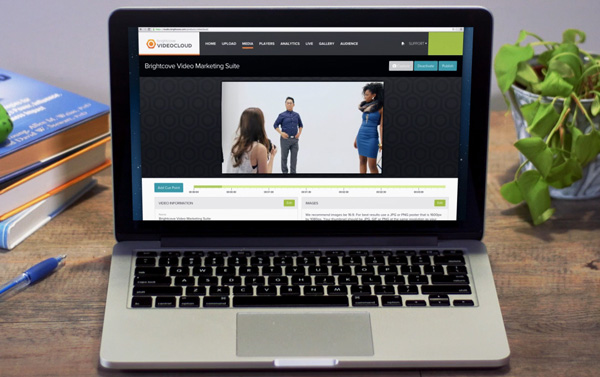 challenges the adoption of VOD and catchup-TV services is creating for
broadcasters and media publishers.
---
Brightcove's Mark Blair Opens Up the New World of VOD
The adoption ofVODandcatchup-TVservices is creating opportunities and challenges for broadcasters and media publishers. Brightcove has specialised in online video platform systems for over 10 years. ConsequentlyMark Blair, Brightcove's Vice President of the Asia-Pacific region, feels that the company has contributed significantly to the way providers deliver high-quality video for branding and monetization of content, as a dedicated market segment.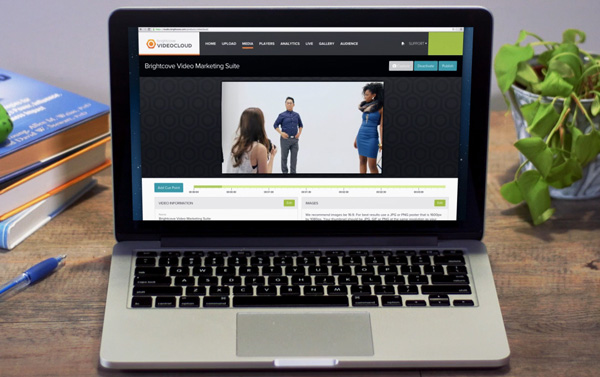 Digital Media World spoke to Mark about new developments in VOD delivery, what it takes to launch a new video platform, and strategies for media publishers to monetise video content.
Cost and Complexity
Over Brightcove's history, the cost and complexity of launching new platforms has come down, until the questions providers need to consider are – when to launch, and which services to base it upon. "Those decisions involve knowing what you want to achieve and defining your product, your audience and your content," Mark said. "In other words, defining theproductdetermines the audience, knowing youraudienceand their viewing habits determine the devices and associated formats to target, and both of these define thecontent."
While the idea of making content available to and ready to view on as many devices as possible is attractive, Mark noted that multi-platform delivery remains a challenge. Consequently, a provider should be prepared to start with a limited range of devices and then develop their systems and experiences in order to broaden their reach over time, in an informed manner. "Aroadmap-style approach, based first on research, then on analytics of viewers, viewing habits and device performance once you have started, works best," he said. "Giving viewers a direct feedback mechanism about viewing your content also helps."
Brightcove's systems aim to simplify and lower the cost of getting to more platforms by removing some of the risks and guesswork, and managing the fragmentation that exists across the device market. "On theserver side, for example, to make content available in the variety of formats needed to suit your chosen devices, video is encoded as it is ingested into tens, up to hundreds, of formats with security requirements built in," said Mark.

"Within the marketplace, developments and newer standards such as theHLSandDASHprotocols are also helping to simplify this task, but many devices will still need Smooth or Flash. Brightcove helps determine the optimum setting for different devices. Then, on the client side areBrightcove's SDK, toolingandplayersystems to actually publish in the appropriate format per device."
Data-Driven
The mechanics of outputting formats notwithstanding, the ultimate decisions about devices, differentiating versions and the need for specific apps should be data-driven. Research should be ongoing and feedback loops, including those embedded into the platform's player that prompt viewers for certain responses prior to watching, are important to maintain.

Mark also explained that, at this stage of online video consumption,'lean forward'and'lean back'viewing styles relate not so much to a general trend but to a viewer's habits in the course of a single day. Understanding how this works is another opportunity to reach viewers more effectively. He said, "The past few years have been exciting for viewers as the first time they have been able to interactively choose what they watch at any moment, that is, lean forward viewing. But times of day when passive, lean back viewing, being 'programmed to', are equally important, segmenting the audience.
"Online platforms mean a provider can track these behaviours so that, again, decisions about delivery can be data-driven. Brightcove's real-time analytics can track audience engagement across different platforms, content and video quality. It can also track viewers' journeys through other media and interests, to finding your content and therefore help tune the experience."
Advertising and Ad-blocking
Monetisation of content through advertising is a large part of Brightcove's business, in whichad-blocking appshave become a recent development. Mark's description of overcoming ad-blocking was an interesting way to learn how ad-insertion works, and how it can be improved. "About 20% of viewers are using ad-blocking apps, but Australians actually appreciate the ad-based video-on-demand model, AVOD. Similar to YouTube, content is delivered with targeted ads inserted, as opposed to straight subscription-based VOD," Mark said.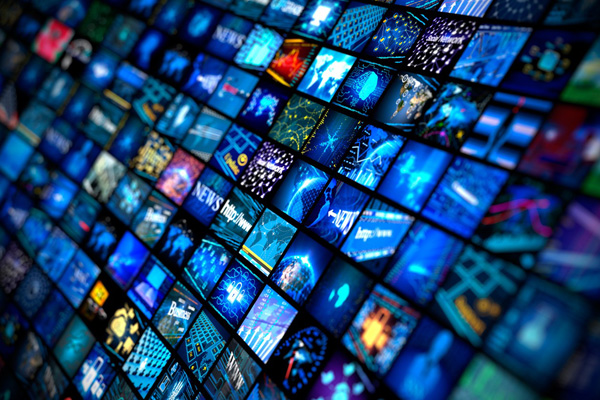 "Therefore, ad-blocker prevention is important, but it has to work for the viewer as well as the broadcaster. Brightcove overcomes ad-blocking through a server-side ad insertion technique developed as their new product,Lift. Traditionally, AVOD delivers ads through theclient-side player. The player is programmed so that when the content arrives at an 'advertising moment', the player calls on the ad server on a different platform, which more or less readily supplies an ad. It may well cause delays or an interruption in quality, due to the different servers.
"Brightcove maintains that if the VOD experience was as smooth and consistent as broadcast TV, far fewer viewers would bother with ad blockers – in other words, the issue is not so much the ads as the quality of the video and the experience. By shifting the ad decision-making to thecontent server in the cloud, ads get pulled in real-time at that higher level, as ads are requested from the ad platform. The ad video is transcoded to the same quality as the content and delivered all together in the same stream. This process also makes it harder for ad blockers to interfere because it happens upstream from the player where the blocker is installed and where it looks for different calls to different networks."
Value-Adding
Now that many providers have explored and offered catch up TV in various ways, interest is growing in adding value and differentiating their services in order to compete. A current example is simul-cast live streaming where, as soon as video has been broadcast, it is made available to catch up on and continue following through any device. Providers are also interested in the possibility of charging extra for better quality, or offering access to their back catalogue as TVOD, that is, on a per transaction basis.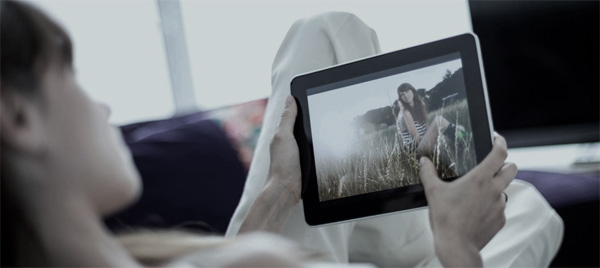 Brightcove takes a per-platform,software-definedapproach to value adding. Mark said, "Instead of offering specific extension products, we have built a layer equipped with capabilities for innovation, exposed through APIs. As a result, our partners, consulting organisations and customers can create their own differentiating experiences. If we built this layer out ourselves too far, it wouldn't leave as much development space for companies working with us."
Digital Marketing
Brightcove looks at their market in two streams. One is made up ofdigital mediacompanies who, as described above, have content they want to monetize through SVOD, TVOD or AVOD. The other isdigital marketing– brands that use video content to promote products and services. "These two divisions have split our products as well," Mark said. "We now have aVideo Marketingsuitewith four main components.Video Cloudis the turn-key online video platform itself, with tools for ingest and transcoding, playout, content management, delivery, advertising and so on. We also have alive-streammodule for staging small-scale, live events simply and at low cost."
TheAudiencemodule automates the collection of data points of interaction with customers and sends these points back to a decision-making system that guides customers through a journey of engagement with a product. We use our own Brightcove player to send these data points back. As a viewer watches branded video, we track what happens to engage them, which helps make decisions on how to continue that engagement.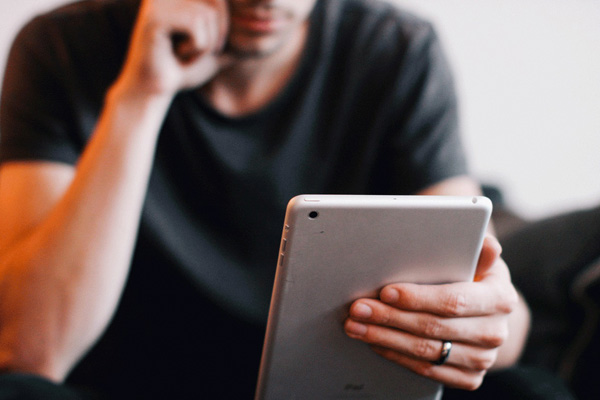 "Brightcove Gallery, the fourth component, helps a customer rapidly launch complete branded video portals that can work on many platforms, are SEO enabled and include analytics. What is interesting is that media companies are also interested in Gallery for special interest channels. A recent example of this is Scripps Network's launch of the Asian Food Channel, which they began distributing with a high quality experience in a very short time," said Mark.
"At this point, Brightcove works with all of the major broadcast and video publishing companies in Australia and New Zealand, and we are now noticing a growing diversity among clients. Some new digital media clients areNews Lensin Taiwan, which has launched recently to distribute news focused on the Asia-Pacific region, andCoconuts Mediadelivering political editorial for that same region. Many of the new digital marketing clients have been using video to get to know their audience and potential audience in more detail as a basis for refining their content and delivery." www.brightcove.com
Digital Media Disrupt - Conference - MArk Blair will be speaking at the conference on 13 July 2016, Sydney. Click For more information and toBOOK YOUR PLACE