AWS Introduces New Media Services for Video Workflows in the Cloud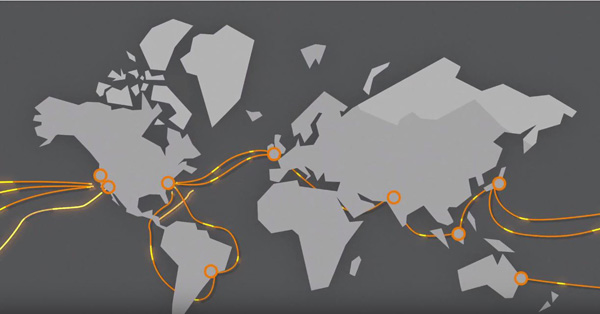 At AWS re:Invent, Amazon Web Services (AWS) announced five AWS Elemental Media Services that can help video providers create reliable, flexible and scalable video workflows in the cloud. Based on AWS Elemental video systems, customers can use these five new cloud services to build complete workflows for live and on-demand video with the functionality, image quality and reliability needed to deliver premium video experiences to viewers across most devices. Within the AWS Management Console, customers can build customized video applications very quickly and pay only for the resources used, without upfront capital investment.
AWS Elemental Media Services can be accessed here.
According to AWS, consumers are now looking for entertainment, sports, news, education, community engagement and corporate alignment delivered as high quality video experiences to devices including tablets, smart phones, connected TVs or set-top boxes. Previously, to meet these expectations, video providers had to acquire specialized broadcast equipment that was inflexible, slow to adapt to new device platforms, hard to scale to meet times of peak demand, and may have lacked support for new video formats, resolutions and streaming techniques. Also, if the video provider wanted to adopt new business models such as personalized advertising to a global customer base to help generate revenue, they needed to spend considerable time and effort making this work smoothly across all devices.
AWS Elemental Media Services can make dedicated equipment for video data centres unnecessary by automating processes that manage on-going video operations. They also help avoid wasted infrastructure due to on-going obsolescence by combining the broadcast-quality video systems from AWS Elemental with the security, durability, availability and scalability of AWS. Video providers can focus on producing content that is delivered via the cloud instead of building and maintaining physical, on-premises video infrastructure.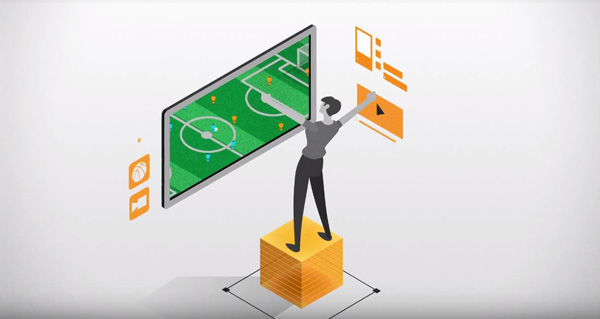 Projects that once took months or years - such as setting up 24x7 live broadcast channels, converting a library of VOD assets for distribution or streaming a high-profile live event - can now be completed in much less time with AWS Elemental Media Services. The Services include MediaConvert, which formats and compresses VOD content for delivery to almost any playback device, with broadcast-quality video transcoding and functionality.
MediaStore delivers video from high-performance storage optimized for media, and MediaPackage prepares and protects live video streams for delivery to Internet devices with playback experience functions such as start-over TV. MediaLive encodes broadcast-grade live video for televisions or connected devices, so that broadcast channels or live events can be set up quickly and delivered reliably to viewers. The suite includes its own service called MediaTailor for inserting targeted advertising into video without affecting quality.
A number of customers have been involved in a private preview of AWS Elemental Media Services. For example, BT is intending to use AWS to power its video headend infrastructure, which delivers video to Internet-connected devices and traditional broadcast set-top boxes. They see the new services as a flexible option that can coexist with legacy on-premises live and on-demand infrastructure deployments.
Australian broadcaster Nine trialed the new AWS Elemental Media Services, including AWS Elemental MediaLive and AWS Elemental MediaPackage, to expand its live streaming video services through the main 9News website. In their preview they have been impressed by the speed of setup of an AWS Elemental MediaLive encoding, AWS Elemental MediaPackage and Amazon CloudFront CDN workflow to start delivering a live streaming service in only a few minutes.
Spuul VOD service provider in Singapore delivers content across a number of platforms and has to overcome immense geographic distances and time zone differences to supply high quality viewer experiences. They are aiming to use AWS Elemental MediaLive to afford scale, elasticity and flexibility within their video processing and delivery infrastructure and AWS Elemental MediaPackage to support channel delay, seven-day catch-up and start-over. www.elemental.com