NextRadioTV Powers Converged Channel Expansion on Dalet Galaxy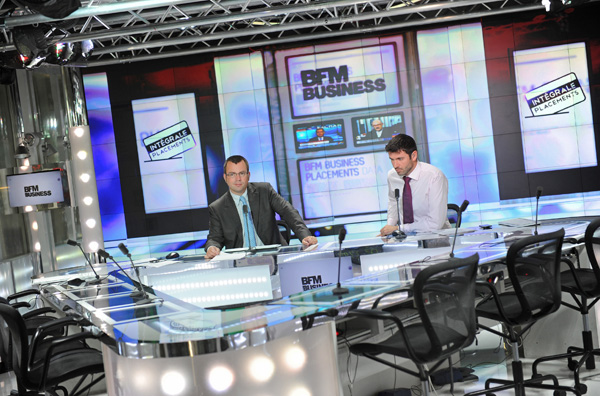 NextRadioTV is opening a major new facility in Paris, France, a multimillion-Euro installation configured on a scalable orchestration hub. A single Dalet Galaxy platform, chosen for agility and resilience, will orchestrate production, playout and distribution workflows for TV, radio and digital channels of NextRadioTV.
NextRadioTV's use of Dalet systems and its delivery team started over ten years ago when Dalet and NextRadioTV formed a partnership to launch their BFMTV news channel in 2005. At that time, BFMTV was a new 24/7 news channel with a team of 50, for which Dalet initially supplied a single-platform system for news production and playout. From that foundation, BFMTV has become the country's most watched news network, attracting 10 million viewers daily.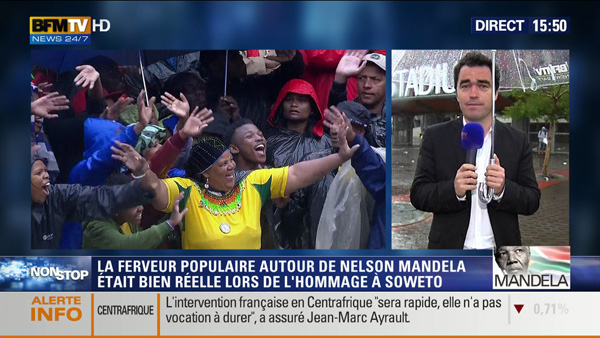 Rolling News
As BFMTV grew, they expanded the Dalet installation to support further thematic channels, using the scalability and agility within the platform design to adapt to changing requirements. In fact, BFMTV has become controversial for its adoption of the 24-hour 'rolling news' model, which refers to changes in conventional news cycles and the speed with which news is delivered.
Whereas a complete news cycle generally involves initial event reporting within the media followed by reports on public and expert reactions to it, the emergence of 24-hour cable and satellite television news channels and, more recently, of official and unofficial online news sources, has shortened and altered this process.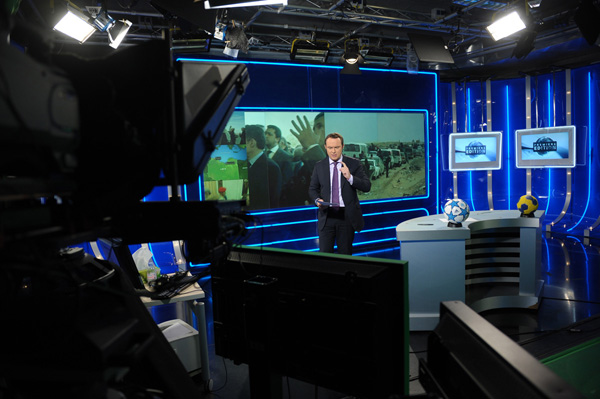 The concept of fast-turnaround news production has been pushed further, mainly because it not only can make a channel more competitive, but also because newsroom systems now make it possible to do so. Some journalists are concerned that they may now need to choose between turning out entertainment and opinion, and producing content that shows consideration for verification, proportion and relevance.
Multiple Workflows, Multiple Platforms
In 2015, the ambition and investment for the brand accelerated and has culminated in the new NextRadioTV multi-workflow/multi-platform facility in the 15th arrondissement of Paris. This installation will support more than 400 concurrent users and use Dalet systems to drive a converged environment for production and playout of news, sports, radio and archives across 14 TV and radio channels, including BFM Sport and BFM Paris, plus RMC, BFM Business and SFR Sport.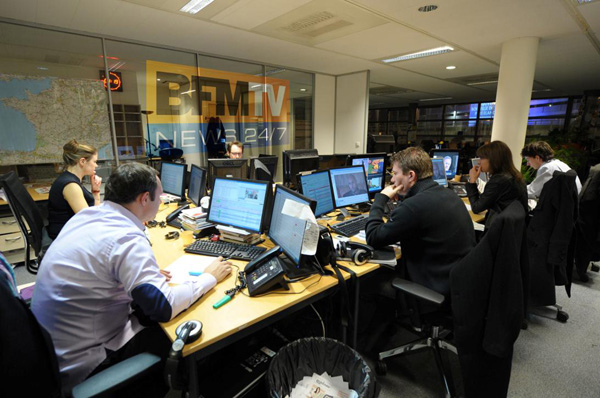 A single Dalet Galaxy MAM, orchestration and editorial platform at NextRadioTV will serve all operations, facilitating immediate sharing of content across all departments, as well as controlling and automating hundreds of simultaneous workflows covering all productions and playout operations. All desktop editing for fast turnaround news and sports multimedia content will be enabled by Dalet OneCut, while more complex packages will be crafted on Adobe Premiere Pro CC, brought directly into the collaboration workflow via Dalet's Xtend NLE integration module.
Dalet believes that, so far, the history of BFMTV, NextRadioTV and their own company demonstrates the ability of Dalet's platforms to support any type of media workflow that theiir clients have wished to implement. On this occasion, BFM is focussed on Dalet's ability to converge into one platform media asset management, production and playout of news, sports and other programs on radio, TV, digital and social platforms. The converged environment is expected to allow them to expand the number of channels and the number of workflows they can handle without massively increasing resources. www.dalet.com