Verizon Edgecast CDN Extends Reach into South Africa, France, Mexico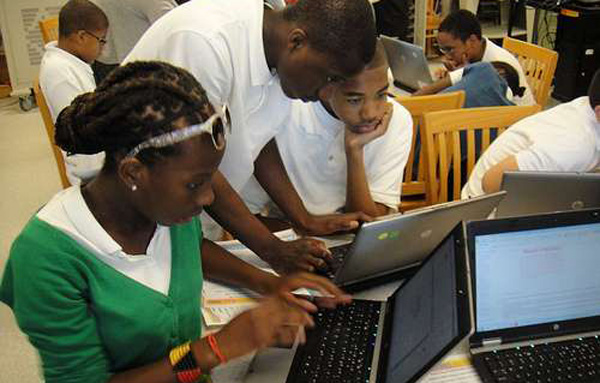 The Johannesburg PoP establishes network presence in Africa, which previously had been served with submarine cable routes from APAC and Europe.
Verizon Digital Media Services is expanding its Edgecast Content Delivery Network. The company has launched network points of presence, or PoPs, in Mexico and in South Africa, with plans to open an extra Super PoP [see below] in France in early 2018. With these new nodes, the CDN now comprises more than 125 PoPs spanning 56 countries across six continents and according to Verizon has increased its network capacity by over 200 percent.
A CDN's nodes that serve content are usually deployed in multiple locations that extend out from its origin server, often over a variety of backbones or data routes, which help users reduce bandwidth costs, improve page load times, or expand availability of content. The number and reach of nodes and servers, which reside on points of presence, or PoPs in a CDN varies depending on its architecture.
From Origin to Edge
Verizon sees modern digital media delivery demand centring intensely on mobile devices, now and into the near future. Therefore, mobile-centric markets are continuously looking for better ways to secure, accelerate and improve the quality of their mobile delivery. Kyle Okamoto, chief network officer for Verizon Digital Media Services said, "By continuing to automate functions, and by maintaining essential network and data centre partnerships and tuning our operations, we have been able to efficiently scale our network with further PoPs to meet current and upcoming requirements for high quality experiences in gaming, application acceleration, e-commerce, media and entertainment and other markets."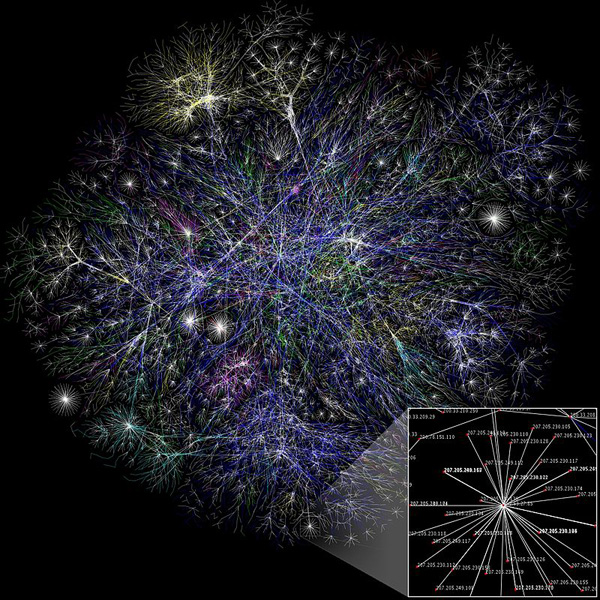 A map of Internet backbone connections, or data routes.
In a CDN such as Edgecast, users' requests for content are sent to nodes that are specialised in some way – usually for performance, lower cost or both - through the use of algorithms. For performance, locations are chosen for their ability to serve content to the user involving the fewest hops between access devices, the shortest network time to reach the requesting client, or the highest availability – thereby optimising delivery across local networks. When lowering cost is the goal, it may be as straightforward as selecting the least expensive locations.
Most CDN providers also focus their services within a defined set of PoPs, based on a particular coverage. The PoPs form networks that are sometimes referred to as edge networks, because they represent the edge of a CDN's assets that is closest to the end user. As a result, edge servers may allow both cost and performance goals to be met at the same time. Any such networks can be increased by buying more data centre locations, bandwidth or servers, as Verizon has done.
Verizon's PoP Geography
In November 2017, Verizon launched a PoP in Johannesburg, South Africa, thereby establishing network presence in Africa, which previously had only been served with submarine cable routes from APAC and Europe. The new PoP has created a decompression effect, increasing network traffic enormously and preserving data quality. Within a two-week period, Verizon says the PoP experienced a fourfold increase in throughput, or speed, and 80 percent improvement in latency.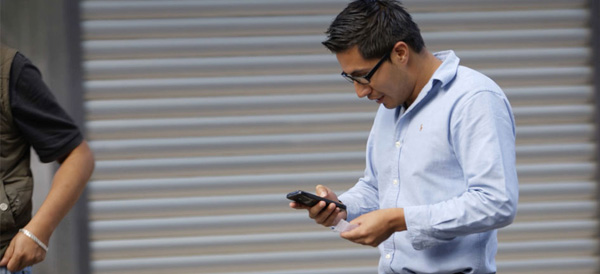 The Edgecast CDN is now directly connected to a large majority of ISP consumers in Mexico.
Further to their presence at Santiago de Querétaro and Puebla in Mexico, Verizon Digital Media Services expanded into the capital, Mexico City in December 2017. These three cities were specifically selected due to incumbent networks they have in the country, aiming for optimal quality with a means of further scaling, anticipating that the increases in quality may lead to traffic growth. Collectively, Verizon Digital Media Services' CDN is now directly connected to 95 percent of ISP consumers in Mexico.
From its existing 18 PoPs already live in Europe, Verizon Digital Media Services will expand into Marseilles, France in early 2018. Marseilles has become a major internet hub for southern France, the Middle East and North Africa due to the submarine cable infrastructure that lands in the city - customers identify its location as critical for achieving quality within the region. The new PoP also creates an opportunity to meet growing customer demand especially in North Africa, a mobile-first market.
Super PoP
Verizon is using its Super PoP architecture at the Marseilles location. Super PoP architecture is basically a matter of taking advantage of modern internet topology, which no longer relies on expensive copper telephone line transport and no longer benefits from a highly distributed network of small PoPs. Instead, a provider can design simpler, more centralised networks, largely due to two developments. Transport is now available from broadband ISPs via cable, fibre and wireless, as well as massive computing power and higher bandwidth capacities.
Verizon Edgecast Content Delivery Network
These developments have made it possible for Verizon to build a horizontally scalable PoP architecture that balances the network load at the application layer. It allows hundreds of servers to service one very large, efficient computing infrastructure within each Super PoP, and allows an object to be stored just once within one of the servers. By improving the cache server-to-delivery ratio in this way - that is, increasing the usable cache footprint – users' requests to a Super PoP are much likelier to be met, and performance to improve. www.verizondigitalmedia.com