Yospace Seeks a New Route to Online Video Monetisation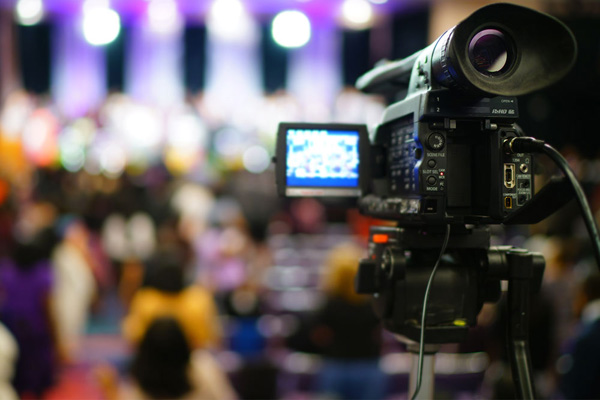 Online video content may be on the rise, but monetisation is still a moving target as viewers change their habits and shift between different devices, and strategies that work predictably remain elusive. Yospace in the UK specialises in monetising live and on-demand video streaming through dynamic ad insertion.
Over the past six years, the company has developed and refined their yospaceCDS [content distribution server] for server-side insertion. yospaceCDS operates as middleware between existing ad serving infrastructure, the streaming experience and monetisation components, such as advertising signalling, audience tracking and ad decisioning systems.
One of Yospace's main goals is consistency of video quality and delivery performance, from both the content provider's and the viewer's point of view, across web, streaming set-top boxes, tablets and mobile platforms. Providers using the yospaceCDS still work with the same campaign management and ad performance tracking they are accustomed to, and meanwhile, viewers' devices receive a continuous stream free of buffering, resulting in commercial breaks resembling a broadcast user experience.
Pathways to Monetisation
The flexibility of their system has allowed Yospace to approach monetisation in several ways. One is personalisation, made possible because each online user, regardless of their device, creates an individual request to the ad server, so that audience demographics can be tracked and each replacement ad tailored per individual.
Yospace can also add interactivity and tracking functionality to inserted ads to improve their commercial value. With an Ad Management SDK, the service supports clickable and dynamic overlay ads in both VOD and live streaming, for example. Alternatively, its server-side content replacement can be used to increase blackout options – users can embargo content for arbitrary audience groups without extra encoding or packaging equipment. Instead of replacing programming with slate, they can replace it with alternative content.
Yospace has a live-to-VOD workflow as well - assets can be automatically uploaded into the provider's online video platform with cue point metadata, or delivered by yospaceCDS with server-side ad insertion.
Staying Invisible
An aspect of their system that Yospace regards as a priority is the ability to monetise streams and content in a way that is consistent with the user experience of broadcast television - in other words, with no disruptions in the quality of the broadcast between ad breaks and programmes. We asked CTO David Springall about Yospace's approach to the fact that buffering between ads and content has been a common problem and, in the case of live streaming, that ad breaks may start in the wrong place with respect to the live stream.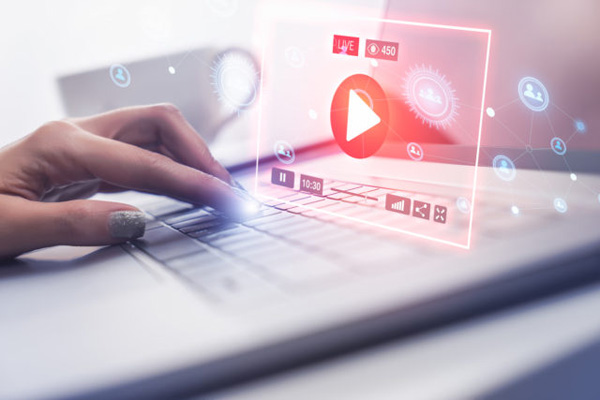 He said, "Yospace's platform makes sure that ad breaks are inserted online in a way that is invisible and frame-accurate, just like traditional television. Our system integrates with the same broadcast automation tools that are used for television, and ads are prepared beforehand to exactly match the video and audio levels of the source feed. As a result, the player on the user's device plays through ad breaks as if they were part of the content - even though they are dynamically selected for that user."
Curation and Personalisation
Curation is another of Yospace's priorities. David also said, as described above, that Yospace sits between the delivery of streams to users and the ad infrastructure as a critical piece of middleware, driven by the commercial arrangements of the broadcaster's ad sales and, possibly, program networks of third party buyers. "The role of this middleware is based on user sessions – it does not 'choose' ads but requests that commercially optimised pods of ads are resolved from the ad infrastructure without affecting playback, should any of the third parties that form the system have a problem," he said.
"In short, the yospaceCDS system makes a request for an ad pod on behalf of each user session when the viewer is approaching an ad break. Yospace's platform is robust enough to support major live events with millions of viewers, such as the Australian Open, T20 cricket in India, Premier League football and, looking ahead, this summer's World Cup. When Yospace makes the ad call to the broadcaster's chosen ad server, a pod of ads is returned that, depending on the specifications set by the broadcaster, can be tailored for each user session."
Measurement and Analytics
For advertisers, measurement and analysis of results is an essential requirement. Therefore, part of Yospace server's pre-integration with the NexStreaming HTML5 player allows a Yospace analytics SDK to feed tracking pixels back directly from the player to tell the broadcaster and advertiser how much of each ad has been viewed. This is done in real time and, according to David, is among the most accurate forms of measurement available.
This data can be cross checked with viewer concurrency data as well as third-party validation services such as MOAT, in order to make the measurement through Yospace's platform transparent.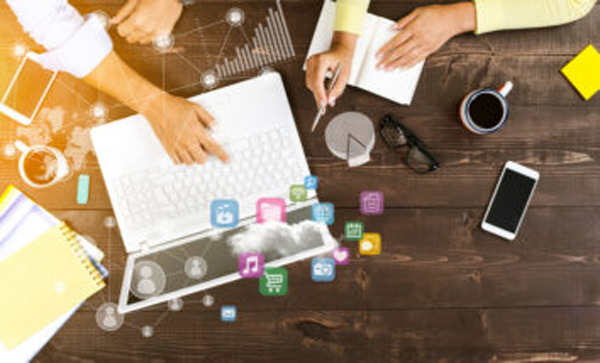 Aware of the potential in 2018 for live online television, partly in anticipation of major sporting events including the Pyeongchang Winter Olympics, FIFA World Cup, the Asian Games and the Commonwealth Games, Yospace sponsored a report recently from industry researcher MTM about the future of live and linear video.


The report found that broadcasters were recovering some of their confidence after several years of concern over what the need to compete for viewers with major internet companies - Google, Apple, Facebook, Amazon and Netflix - might mean. Their recovery is based partly on the preference some of the main advertisers and media buyers still show for live and linear television, due its mass reach and single point-of-contact for trading and measurement.
Addressability – Enhancing ads with user data
Advertisers are also becoming frustrated with Facebook and YouTube, when they compare the level of service achievable online with the quality of delivery and standardised measurement of television. TV is still a premium experience with very high standards of content, video delivery and reliability that no other medium reliably matches. Advertisers can deliver a 30-second ad in an environment where viewability is smoothly maintained through its entire duration.
If these standards are applied to major sports events with huge captive, concurrent audiences, such as the Australian Open, Commonwealth Games or World Cup, then the value of the available content increases. Compared to Facebook and YouTube, where three seconds can be enough to register as a view, comparisons lose relevance.
However, while OTT television does not currently provide mass concurrency and a single point-of-access for advertisers like traditional TV does, it also doesn't offer a single, connected way to enhance advertising with user data. "When it comes to pitching for ad spend in the digital domain, broadcasters are competing with internet distributors who can use addressability and interactivity to connect specific audiences with advertisers through a single transaction," said Paul Davies, marketing executive at Yospace.
A Sense of Urgency
"The OTT broadcast world is fragmented in comparison. Broadcasters have their own user data but everyone has their own bespoke, OTT workflows and ad sales systems. If you're an advertiser right now and want to deliver ads to, for example, 20 to 30 year old females across several broadcast channels then you trade with each broadcaster individually. On the other hand you can go to Facebook and reach your full demographic in one transaction.
"Despite any bullishness in the industry, there is still a sense of urgency about translating traditional TV's unique selling proposition to the online world. It's clear from the report that broadcasters do not underestimate the scale or importance of this task."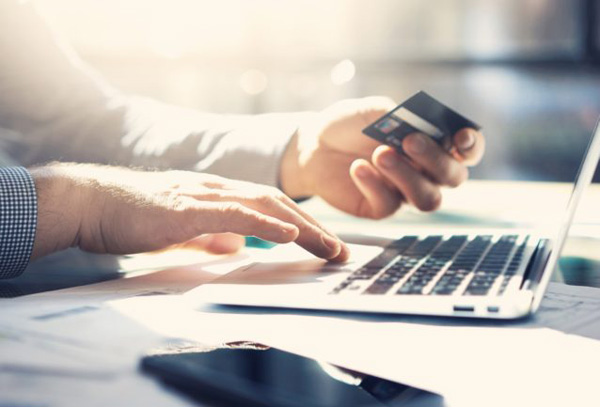 He and Yospace believe that centralised infrastructure is required for OTT advertising to allow buyers to trade and accurately measure their ads. This demand needs to be achieved across multiple video formats, multiple players and a fragmented array of platforms and devices, each with their own personality. On top of this, the impact of new functionality must be considered as well.
Enhanced 'trick-play' transport controls, for instance - with functions like live rewind and overlays - are improving the user experience but they are making ad technology integrations more complex. "Addressability and interactivity represent brilliant advances for advertising as well, but they also add a level of complexity," Paul said. "It is imperative that systems such as dynamic ad insertion sit comfortably within this modern user experience – at scale, with high levels of reliability."
Value of Inventory
For broadcasters, Paul sees a great opportunity to match content to ads, thereby significantly enhancing the value of their OTT inventory, especially where live sports is concerned. "Single points of trading and measurement and the effective use of data are essential in realising this opportunity," he said.
For example, at the Australian Tennis Open, broadcaster Seven Network wanted to use midroll advertising for every host broadcaster court stream. The unplanned nature of sport and latency frequently challenge traditional client-side ad insertion for midrolls, but because the ad potential and user experience were closely linked for Seven, in this case the advertising had to perform with the precision placement of broadcast. The integrity of the stream content could not be compromised and viewers should never miss any action.
Seven were able to overcome these issues using Yospace's dynamic ad insertion. Instead of loading ads in various formats as separate content within the player on the user's device, Yospace's server-side approach inserts advertising before the stream is delivered, leaving the user experience otherwise intact.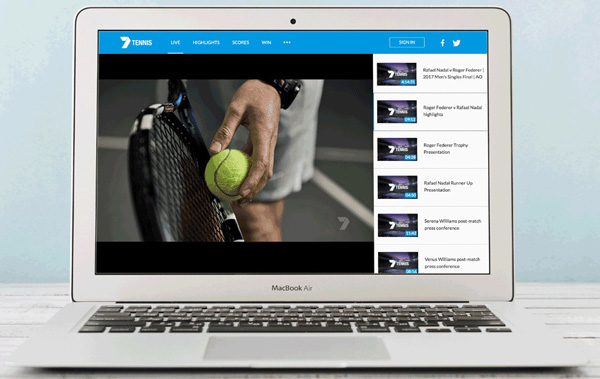 They were also able to curate the advertising according to the user's location, device or platform, and the frequency that they were watching the 7Tennis streams. Viewers received advertising that was more relevant to their interests, at an appropriate frequency. In this way, 45% more inventory was available for advertising than originally expected, and the association with a major, global sporting event meant the inventory could be sold at a premium rate.
New Friends
Paul also notes, "Collaborations between some fairly unlikely parties are required, and some of these relationships are already being forged."
British Sky and Virgin Media (Liberty Global) are pay-TV rivals but between them are making about 30 million TV viewers in the UK and Ireland accessible to broadcast and VOD advertising. Through a new partnership, they are using a combination of Sky's AdSmart targeted advertising platform and Liberty Global's ad system.
AdSmart is able to deliver different ads for different households watching the same programme, allowing advertisers to target viewers according to factors such as age, lifestyle and location using Sky's customer data.
Another interesting collaboration is Channel 4 as the fourth major European broadcaster to join the European Broadcaster Exchange, EBX, a shared trading platform for introducing digital ad sales into broadcaster VOD. The exchange makes it easier for marketers to manage multi-territory video campaigns at scale. In joining the existing members - ProSiebenSat.1 in Germany, TF1 in France and Mediaset in Italy/Spain - Channel 4 says the Exchange means they can enter the pan-European digital ad sales market for the first time, and it enables all partner broadcasters to compete efficiently with global competitors.
Online World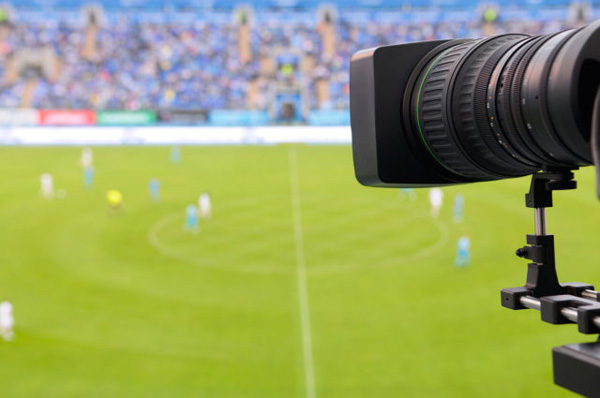 "Broadcasters know that threats from internet companies are not going away," Paul said. "Amazon in particular is widely expected to bid for major sports rights at some point. If they do, then the data they have access to would help create an extremely attractive proposition for advertisers, not to mention the links they could provide from an ad directly to a shopping mall. However, broadcasters also have access to data and if they can manage and use it effectively, as a collective in the online world, then they too will continue to be a prime target for ad spend."
Collaborations are in their early stages and broadcasters still have a job ahead in order to achieve a straightforward route to mass reach for advertisers - with addressability - in the OTT marketplace. Reaching these goals is at the heart of establishing themselves in the digital age. Nevertheless, Paul feels that broadcasters' confidence is justified. "From my experience at Yospace, major sports events in recent years have always served as catalysts for ad delivery advancements, and this year will be no exception. I expect 2018 to be a very significant year in the long-term evolution of live television." www.yospace.com