VideoIPath Extends to Orchestrate and Control SDN for Data Services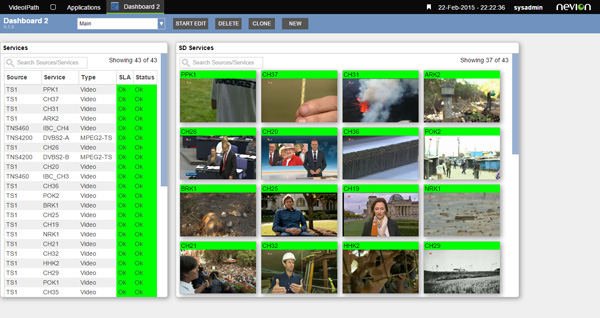 VideoIPath Assure - module for media service assurance
Nevion has extended its support for data services in its orchestration and SDN (software-defined networking) control software, VideoIPath. Broadcasters and service providers currently use VideoIPath to manage real-time video and audio flows within their facilities, and for contribution, remote production and primary distribution.
However, due to more frequent use of IP systems for media networks, and to the convergence of local and wide area networks as the differences between them become less distinct, there is a growing commercial and technical argument for converging the transport of video and audio signals with data services. Examples are the transport of files used in production, or remote control of broadcast devices.
The current division, in terms of networks and workflows between studio, campus and contribution locations is determined by the way baseband systems work - in particular, the limitations in the length of SDI cables. IP makes those divisions unnecessary, since IP packets can travel nearly anywhere, very fast.
Nevion has now extended VideoIPath to support data services – using its path-finding algorithm to build up the services and enable data flows in the network, with protection against network failures. The new functionality can be used both for data-only and for converged networks, that is, total co-existence of media, audio and data services on the same network.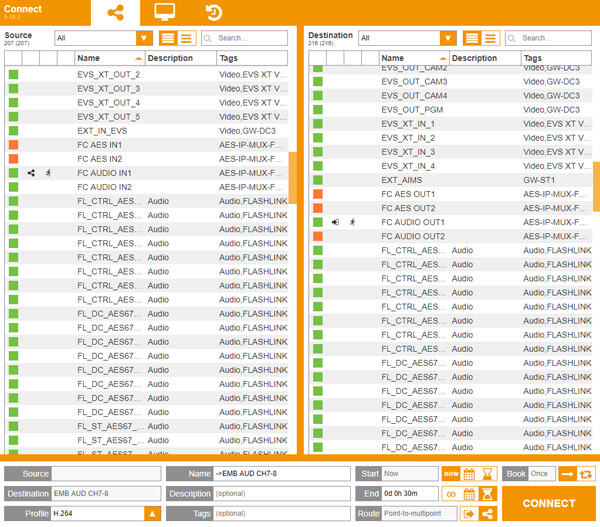 Since data services obviously use bandwidth, orchestrating the transport of these services is essential to avoid impacting the transport of critical real-time media flows on the same network. SDN, software-defined networking, was developed to allow network engineers and administrators to regulate traffic from a centralised control console, and respond more quickly and precisely to changing demand than if they had to manage the hardware directly every time.
VideoIPath can now take into consideration the bandwidth that is used for each data service, in the same way it does for video and audio services. This means that users do not need to overprovision capacity in the network in order to control the running and quality of their video, audio and data services. Instead, to make sure that a data service does not exceed the bandwidth set for it, VideoIPath configures each port (endpoint) in the data service with the appropriate bandwidth and QoS policy.
For ease of use, VideoIPath has a new application called Flow with a straightforward graphical interface to make it simpler for users to set up data services, without having to design detailed configurations of their network services and equipment. Other VideoIPath applications serve as the means to manage and monitor data services. VideoIPath also has north-bound application program interfaces (APIs) that enable integration with existing OSS, or operations support systems.
Northbound interfaces define the communication between the controller and applications and, in software-defined networking (SDN), functions of northbound APIs include management systems for automation and orchestration, and the sharing of actionable data between systems.
Johnny Dolvik, Chief Product and Development Officer at Nevion remarked that the extension of VideoIPath to support data services is an example of making the potential of IP more accessible to existing broadcasters and service providers, resulting in more efficient and cost-effective use of networks. "For Nevion, it also marks an important move into techniques and processes that are equally applicable to industries outside our traditional markets," he said. www.nevion.com
Words: Adriene Hurst, Editor