Harmonic Delivers New Live Streaming and Playout Services for OTT
Harmonic's OTT capabilities based on the company's VOS media processing platform, including VOS 360 media processing SaaS, have been used on some interesting cloud-based streaming and playout projects, both for OTT video providers and for one of their own applications.
Harmonic showed a new UHD/HDR system for live sports streaming at NAB 2018 that combines their ViBE CP9000 contribution encoder for ingest into the cloud and VOS 360 SaaS for encoding, packaging, origin server capabilities and OTT distribution. Broadcasters, content owners and service providers can use the new system to deliver live sports content to all viewers' screens while preserving quality of experience, maintaining low latency and saving money.
UHD/HDR suits live sports content because its clarity and detail give viewers a feeling of being at the match venue or alongside the action. However, for some time the challenge has been delivering this content for OTT with latency comparable to broadcast. Tim Warren, SVP and CTO of video business at Harmonic said, "Harmonic's workflow for UHD HDR live streaming supports new approaches to delivery such as cloud, content-aware encoding and the new CMAF standard, achieving 5 to 6 seconds latency compared with the industry's typical expectation of 30 to 35 seconds."
A part of the MPEG-DASH data delivery standard, the CMAF standard breaks down or segments data files into chunks, and allows low-latency streaming that maintains the quality of the original file on reassembly at the end - a CMAF chunk is a sequential and contiguous subset of a CMAF fragment.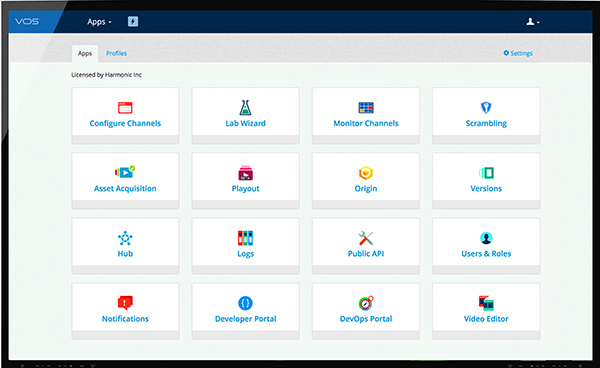 VOS 360 software performs several important supporting functions as well, such as UHD HDR encoding via Harmonic's PURE Compression Engine, EyeQ content-aware encoding for HEVC and UHD live content, packaging and latency comparable to live broadcast based on compliance with the CMAF specification, as mentioned. By helping to take advantage of the agility and scalability of the cloud, VOS 360 SaaS makes it easier and less costly to launch new sports channels.
Fuji TV Cloud-based Playout
Fuji Television Network, known as Fuji TV, is a major television station in Japan that has deployed a cloud playout system for its SMART OTT service. Using Harmonic's cloud-native VOS media processing software, Fuji TV is performing channel playout directly from a public cloud platform, aiming to simplify its workflow and find new monetisation opportunities. System integrator EVC Inc supplied large-scale video distribution services and an advanced traffic system for this project.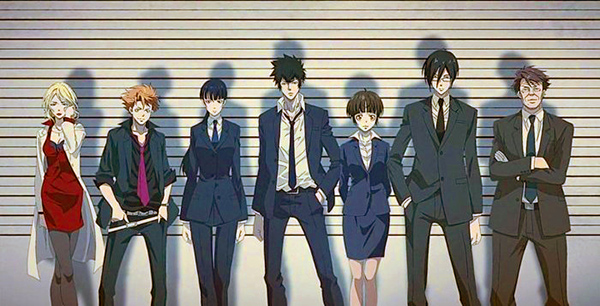 "We developed our SMART distribution system for third-party content providers to use to deliver OTT programming to audiences outside of Japan. Realising that we would need efficient playout for SMART, we chose Harmonic's VOS adaptive media processing system for its flexibility and reliability," said Katsuya Seki, senior manager at Fuji TV. "Because playout functionality is handled in the cloud, it gives us a chance to focus on other tasks, such as those related to content and revenue growth."
Furthermore, because VOS media processing is adaptive and responsive, Fuji TV can explore and more accurately assess additional types of monetisation for its OTT channels. Focussed on overall service uptime, Harmonic manages software services for their channels including proactive technical and operational assistance, such as service delivery monitoring.
Vidgo OTT Streaming in a Private Cloud
Vidgo is a forthcoming OTT streaming TV service, marketed as an app for iOS and Android internet connected devices, due to launch in the US later in 2018 with its own pricing model and live-streaming experience. Vidgo will be powered by the Harmonic VOS media processing platform. With the VOS SW Cluster system handling each media processing component in a private cloud, Vidgo can launch comprehensive video streaming services and keep the agility to scale video streaming services rapidly.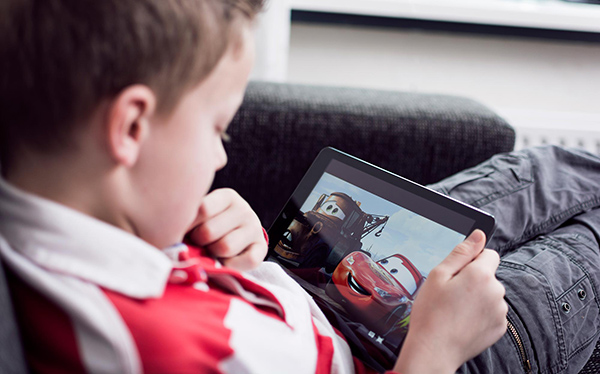 "We've identified a significant underserved market in the United States, with millions of consumers that are currently not part of the pay-TV ecosystem," said Shane Cannon, CEO of Vidgo. "By partnering with Harmonic, we plan to deliver a number of streaming options that consumers are now looking for. VOS supports a competitive live-streaming experience for viewers and gives us a foundation to manage our network and end-user experience on."
VOS SW Cluster embeds micro services, including ingest, playout, compression, encryption, packaging and origin, that will allow Vidgo to deliver its OTT services at a low cost and to scale at any time, as needed. Vidgo will make 40 channels of live television available for viewing on smartphones, tablets, PCs and other streaming devices. The encoding and transcoding required to optimise video quality for all screens, at the lowest possible bitrates, is carried out on VOS SW Cluster through Harmonic's software-based PURE Compression Engine. www.harmonicinc.com